Judi Dench plays cheeky game of 'Who Would You Rather' on Ellen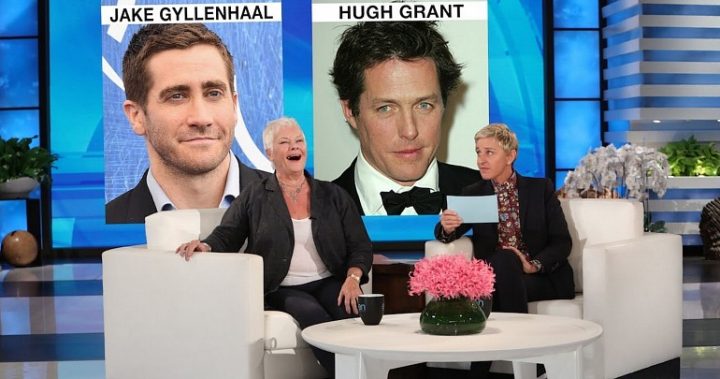 Ever wondered who Judi Dench's celebrity crush was? Well even if you didn't, now you know!
The esteemed British actress joined Ellen DeGenerous on her talk show on Thursday to promote her new film Victoria and Abdul and revealed she think her sexiest co-star ever was Johnny Depp.
Perhaps she means Chocolat-era Depp and not Pirates of the Caribbean Depp?
Dench also partook in a saucy game of 'Who Would You Rather?' on the show.
While the game is meant to infer who would you rather climb into bed with, DeGenerous tried to let her 82-year-old guest off lightly by changing it to who would you rather act with, but Dench was having none of it.
Ad. Article continues below.
"Oh act? Oh no I think it ought to be different from act, don't you?" she asked DeGenerous.
The funny game quickly descended into chaos with Dench switching her answers between who she'd rather sleep with and who she'd rather act with.
When presented with some difficult choices, Dench ditched the likes Brad Pitt for Sherlock Holmes star Benedict Cumberbatch and rejected fellow Brit Hugh Grant for Brokeback Mountain star Jake Gyllenhaal.
Check out the clip of the game below and tell us if you agree with her choices!
Are you a fan of Judi Dench? Will you be seeing her new movie?