Aussie TV icon Jana Wendt calls 'Me Too' campaign disappointing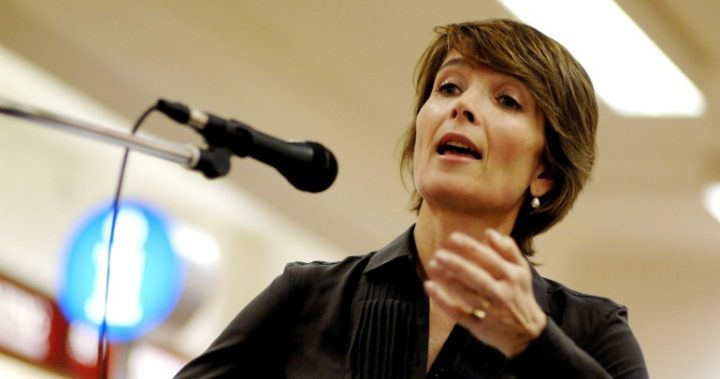 She's a Gold Logie winner and one of Australia's most loved TV presenters, but Jana Wendt has voiced her concerns over the 'Me Too' campaign and the increasing number of females who are coming forward with accusations of sexual assault.
For the past few months, some of the biggest names in showbiz, both locally and internationally, have had their careers ruined when accusations of assault made their way to the mainstream media.
While many media personalities have encouraged women to come forward with things such as the 'Me Too' campaign, Wendt is concerned.
In fact, the former 60 Minutes host wrote an opinion piece for Spectator Australia where she described the public shaming as a "disappointing".
"Public shaming and its consequence, public contrition, have overflowed like a blocked convenience during 2017," she wrote.
Ad. Article continues below.
"My own inadequate testimony notwithstanding, it would be a mistake to compromise on vigilance this festive season.
"By all means, love and share, but beware of old men bearing gifts."
In her somewhat tongue-in-cheek article, Wendt also said she was surprised after a fellow reporter recently approached her, insisting Wendt was one of many women that a well-known sexual predator in the Australian media industry had preyed upon.
The former A Current Affair star said she was disappointed to report the man had never touched her and that she wasn't aware of his alleged harassment until she was approached by the journalist.
"Or if he did, I'd missed it," she said. "Nor had I been aware of any such claims about him until the reporter's call.
Ad. Article continues below.
"Disappointment all round. A case, I'm afraid, of #NotMeToo."
Her comments come after Geoffrey Rush announced he was suing the Daily Telegraph after they ran a story accusing him of misconduct.
Read more: Geoffrey Rush to sue Daily Telegraph over misconduct allegations
Rush has denied there's any truth to the allegation and suggests that the stories published by the newspaper have already caused "irreparable damage" to his reputation.
Earlier this year, journalist Tracey Spicer also hinted that she would be exposing over 40 sexual predators in the Australian media industry.
What do you think? Does Jana Wendt have a point? Should women be coming forward, or is it simply a witch hunt?