Barry Gibb rocks the stage at Glastonbury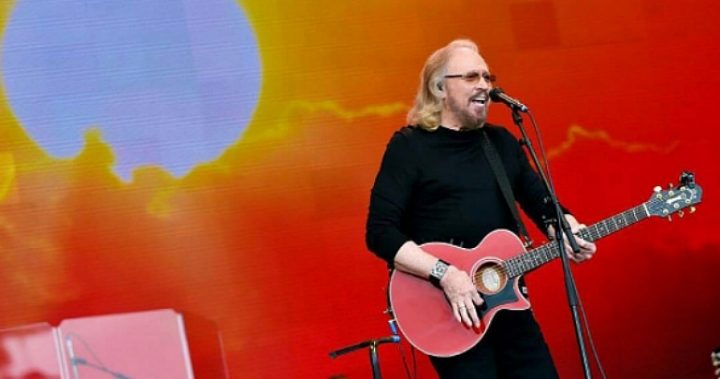 He may be pushing 70 years old, but that hasn't stopped The Bee Gees alum Barry Gibb from rocking out at Glastonbury at the weekend.
The former Australian resident captivated the huge crowd, which was mostly full of Millennials, causing a whole new generation to fall in love with him and his music.
The English music festival attracts people from all over the world every year and is famed for its amazing musical line ups.
This year, Gibb, The Jackson Five, Ed Sheeran, Lorde and more all took to the stage to perform for the wild crowd.
It was Gibb who really stole the show though, belting out his hits.
Ad. Article continues below.
Amazing footage from the BBC shows officials teaching the crowd the dance moves to 'Stayin' Alive' while thousands of fans sing along with Gibb.
Another video shows a laughing Gibb accepting a golden jacket from a fan in the crowd after they chanted "wear the jacket" at him.
He graciously wore it while he sang 'Tragedy'.
Here's hoping the next generation love The Bee Gees as much as we do!
Are you a fan? What's your favourite Bee Gees song?