And our favourite airline is....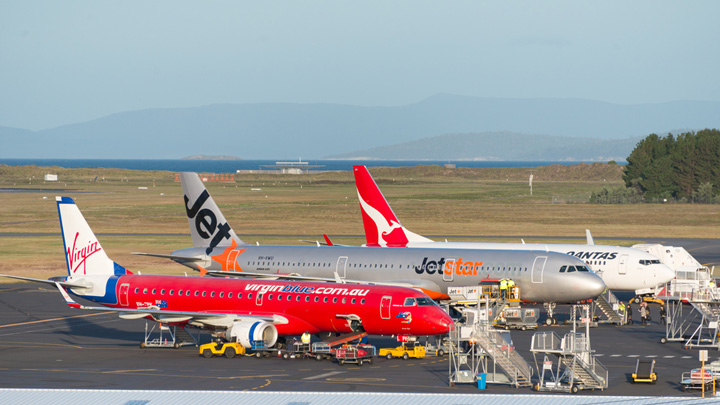 When it comes to flying within Australia, we have four major airlines to choose from: Qantas, Jetstar, Virgin and Tigerair, but which of them is the best?
Consumer advocacy group CHOICE recently conducted a national airlines satisfaction survey amongst 1517 Australians, aged between 18–75 years to show just which airlines come out on top and which need more work.
Perhaps one of the most shocking findings was that a whopping 38 per cent of passengers in the last year said they had a problem during their flight and 85 per cent of the time, major issues were on a domestic flight.
Flight delays were a big concern for travellers, with over 25 per cent reporting wait times of between two and five hours across all the airlines when they were told of a delay.
Surprisingly, 52 per cent of Australians who have issues don't complain, mostly because they doubt it would achieve anything, says CHOICE. Very few who do complain will tell the Airline Consumer Advocate, an industry-funded body that handles airline complaints.
Ad. Article continues below.
Virgin were the worst offenders for delays and cancellations, Tigerair for delays in giving refunds, and Qantas and Jetstar for overbooking flights.
When it came to managing flight delays, Qantas came out on top, followed by Virgin, Jetstar and Tigerair. So does this mean it pays to pay more for service?
Well, when it comes to overall airline satisfaction, yes: Qantas scored 76.8 out of 100, whereas Virgin Australia, Jetstar and Tigerair scored 74.99, 68.85 and 62.43 respectively.
But when it comes to value for money, Tigerair rated the highest.
Tell us, does this reflect your thoughts on Australia's airlines? Which is the best and worst in your eyes?