Are charities too picky? Salvos Boss slams Aussie donation efforts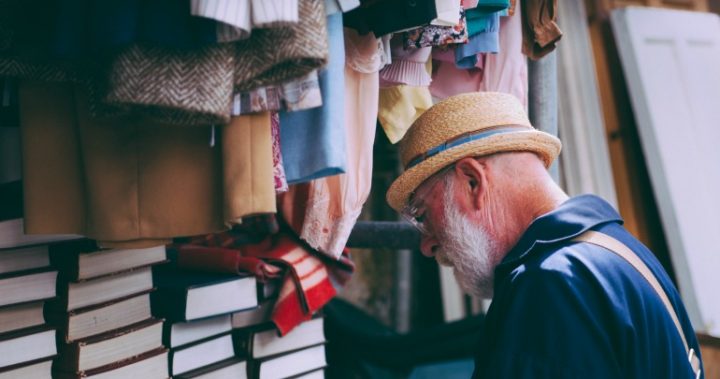 If you've ever given your closet a spring clean, chances are you end up donating bags of clothes and other items to the Salvos.
The Salvation Army is one of the biggest social welfare organisations in the world, offering much-needed support for people in need. You've probably come across their charity stores or bins in your local community, which raise funds so the many workers within the organisation can help less-fortunate Australians.
Despite this, Chief Executive of Salvation Army Stores Matt Davis recently told News.com.au that Australia's charity efforts were "shameful". He suggested that the many charity stores across the country had noticed an alarming dip in donations in recent times and that something needed to be done.
"Over the past 18 months we've really begun noticing a drop in donations," he told News.com.au. "We think the timing of Facebook Marketplace, Buy and Sell pages on the social media platform and sites like Gumtree have contributed to the drop."
With more than 300 stores currently in operation in Australia, the 15 per cent drop in donations means that more than $1 million isn't reaching people in need. There's no denying that apps and selling websites have made it easier for people across the country to earn a quick buck. People now have the option to upload an item online and potentially have it gone within hours.
Ad. Article continues below.
A recent episode of Channel Ten's The Project saw the panel discussing the issue. They suggesting that it's often a case that The Salvation Army doesn't want to take items that people are offering. Host Carrie Bickmore suggested that she found it particularly difficult for the charity to accept her donations when she was moving house.
"I actually found it quite tricky when I moved house because I realised a lot of these services, they just don't want your old crap," she explained. "They want stuff you can't use anymore that's still operational and works. They just don't want all the stuff that you can't be bothered taking to the tip."
Her co-host Waleed Aly implied that it wasn't always the case and suggested that he'd tried donating items in the past that got declined for no good reason. "I've had stuff rejected that I thought was perfectly good," he said. "They have very high standards." Lisa Wilkinson also got involved in the debate, saying that it was "unfair" that the Salvation Army had to spend money that could be going to charity sorting through unsellable junk that people donated.
According to the Salvation Army website, donations, be it money or second-hand items that are sold in stores, provide more than 100,000 meals for the hungry each week, 2,000 beds for the homeless and an additional 5,000 vouchers for families who are struggling. "Your unwanted goods can be another shopper's dream, and the profits raised from Salvos Stores are directed back to vital services, transforming lives in your community," a statement on the website reads. "In the 2015/16 financial year, Salvos Stores raised $21.5 million to fund support services around Australia."
The Salvos suggest that any goods donated need to be in quality and that in some cases, white goods, electrical items and mattresses may be unacceptable to donate due to government regulations.
Ad. Article continues below.
What do you think? Is it fair for Salvation Army bosses to call Australia's charity efforts shameless? Do you often donate to charity?
---
With Facebook removing news sites from your feeds we ask that you sign up for Starts at 60's emailers here. And to keep us on your wall, join some of our new Facebook groups and clubs:

News Junkies Club – Australia
News Junkies Club – USA 

See news on the change and links to all our other clubs and groups here.