76-year-old gets 30-year home loan approved by the bank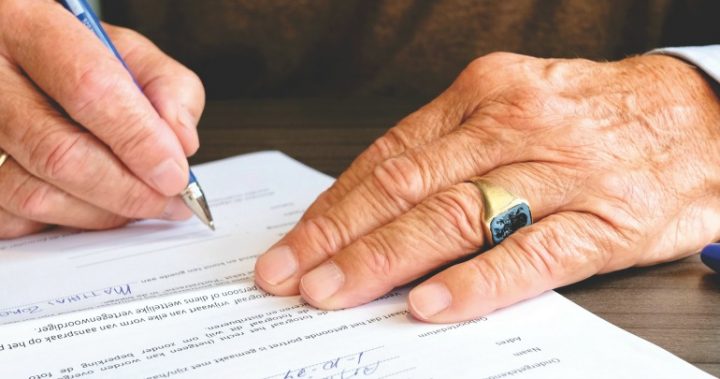 When it comes to home loans, a lot of Aussies are struggling to get into the market. House prices are through the roof and a lot of people simply can't afford the deposit to get a home loan.
In surprising news, a 76-year-old man was recently approved a 30-year home loan. Today's episode of Sunrise suggested that people in their 80s are also being approved the home loans.
They suggest that the man's loan was for $900,000. It comes after banks were told to become tougher by regulators with who they lend money to.
Scott Phillips, a Financial Analyst for Motley Fool appeared on the show to discuss whether or not it's responsible for banks to be giving loans to the elderly – particularly given that they would be paying the debt off well into their 100s.
"Look, I think it's very hard to make a single decision about whether it's responsible or not without knowing the individual circumstances," he told the show's hosts. "I would say it's probably a bit more risky and frankly, not something I would expect most banks to be doing in most cases."
Ad. Article continues below.
He noted that there are still a lot of people over the age of 70 who are still working and making a wage, so it's not completely out of the norm. Phillips said it was all about whether banks thought people could pay the money back.
However, he said that this particular case did seem bizarre. "It does seem a bit strange that the bank would give a term of 30 years to someone in that scenario, simply because if they live to 85 or 90, they're very unlikely to be working when they hit triple figures.
The show's hosts noted that there were probably some valid reasons in not lending older people money, but that it could also be seen as discrimination against the elderly in doing so.
Phillips said that people who were older were more likely to pay off their loan, suggesting that someone's work history should be taken into account when it comes to loans. He also explained that the amount of equity someone has at the end of their life is important, perhaps more so than the loan itself.
Ad. Article continues below.
He also revealed what would happen if the person dies before paying back the mortgage, saying that the bank would always get the money back and that any remaining cash from a house that was sold would be left to the family.
Viewers watching at home were quick to share their thoughts on the matter. One person joked: "Yep because it took them 76 years to save up for the deposite."
Another person wrote: "I took a friend of mine into Telstra as she wanted to get her 1st mobile phone, Telstra wanted to sign her up to a 2 year plan on the newest iPhone, she is 94."
A third added: "The banks aren't allowed to discriminate on the basis of age , That's why everyone is entitled to the same choices of terms."
What do you think? Is it a good idea for banks to be lending large sums of money to older Aussies, or should it be banned? Have you ever been granted a loan?
Important information: The information provided on this website is of a general nature and for information purposes only. It does not take into account your objectives, financial situation or needs. It is not financial product advice and must not be relied upon as such. Before making any financial decision you should determine whether the information is appropriate in terms of your particular circumstances and seek advice from an independent licensed financial services professional.