Know the difference between a salesperson and a scammer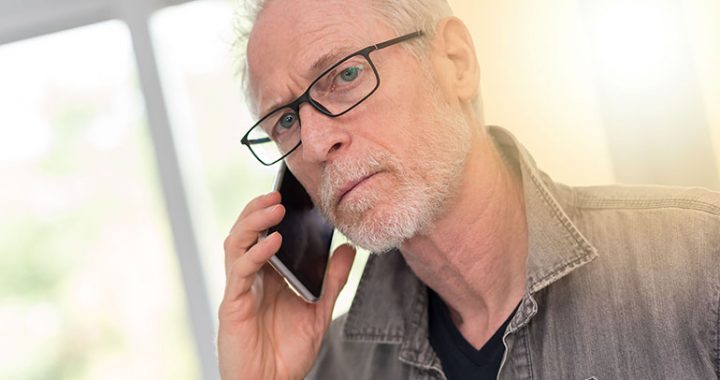 There have been plenty of stories about scammers pretending to be from financial institutions, telephone or internet technical support services, health insurance services and even government bodies. It doesn't matter how thorough you are in screening your calls and identifying your junk mail, the occasional 'cold-caller' seems to find its way to you.
While some of these callers are genuinely trying to reach out to you, there are times when the person on the other end of the line (or at the other end of an email) definitely does not have your best interest at heart.
Of course scams target all manner of people, but some scammers specifically target older members of the community. According to the Australian Competition and Consumer Commission's (ACCC's) SCAMWatch there are several reasons:
You are considered to have more money and therefore more wealth
You are seen as being less internet and computer savvy than a younger demographic
Your vulnerabilities (such as loneliness) can be more easily taken advantage of.
It identifies the most common scams targeting older members of the community include investment schemes; unexpected prizes and lottery scams; inheritance scams (remember that long lost cousin living in Nigeria?); and romance scams.
Ad. Article continues below.
"A lot of people do find it embarrassing, but I think what we have to remember is just how good scammers are at convincing people and turning off that rational side of their brain," Deputy ACCC chair Delia Rickard told the ABC in response to a recent iTunes scam where more than 1,200 people lose a combined $540,000 .
How can you tell the difference?
If you think you've been contacted by someone who isn't quite trustworthy you can look them up on the Australian Securities and Investment Commission's (ASIC's) unlicensed companies list.  You can also use the ASIC's list of fake regulators and exchanges to check names and companies.
You don't want to be dealing with any company or individual that doesn't have a financial licence. In fact, the ASIC wants you to report it.
You can also check if a foreign company is registered overseas by visiting the International Organization of Securities Commission (IOSCO).
Ad. Article continues below.
Things you can do to distinguish between a genuine caller and a scam include:
asking for the name of the person and/or the company they work for (this includes providing you with contact information)
asking what the nature of the issue is/what the offer is
requesting a reference number 
requesting a quote or receipt 
If the caller or email does not provide any of this information, it's likely to be a scam. Hang up or delete.
It pays to be diligent. Be sure to do your research and don't feel pressured to make decisions on the spot — especially where your finances are concerned.
Have you ever been contacted by someone you thought was suspicious? What did you do? Tell us about it.
Important information: The information provided on this website is of a general nature and for information purposes only. It does not take into account your objectives, financial situation or needs. It is not financial product advice and must not be relied upon as such. Before making any financial decision you should determine whether the information is appropriate in terms of your particular circumstances and seek advice from an independent licensed financial services professional.