Could seniors saving money be holding our economy back?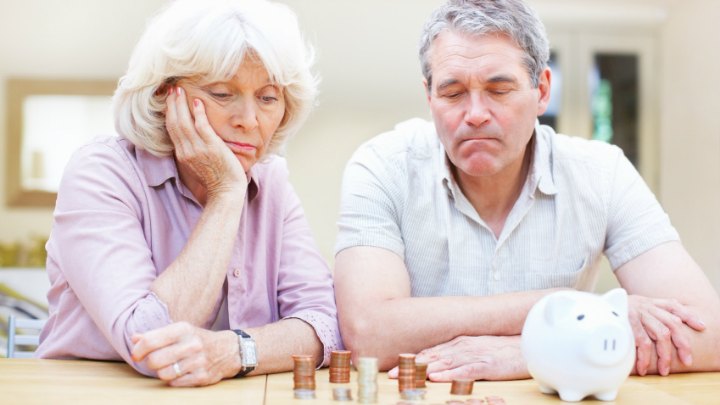 Low interest rate environments usually encourage most people with a few dollars out of their shells to spend them. But the recent budget attacks on seniors, not too long after a vicious GFC have shaken many of our maturing generations' confidence enough to have them guarding it with a might tighter fist than ever before. 
Could it be the fault of our country's ageing population that low interest rates are not necessarily working to re-inflate the economy? Could the seniors of our nation be saving their  money right now, at the cost of economic growth?  
10 years ago no one would ever have contemplated the simple and obvious fact that the older generation's spending power is now the driving force of the economy and that any economic stimulus our nation offers could be more powerful if it hits this cohort, our community, than if it hits younger generations. Fact is, our over 60 generation is asset rich and cash poor right now in many families, still holding the family home, yet to downsize and release their spending power and with it their joy de vivre. What's holding them back? Well, that is what the country has got to ask itself right now.
This week, Christopher Kent, the Reserve Bank Assistant Governor challenged the country. He asked people to take a larger look at the different types of households in our country to see if transmission of monetary policy is working as well as it used to.
Today, we're going to ask you the big questions and see if it is in fact your fault our country is doing it a little tougher than before.
Ad. Article continues below.
Katie Hill, an economist with the ANZ wrote in an article yesterday that they believe there is good reason to suspect that seniors' savings may be dimming monetary policy and could explain why consumption is not responding to low interest rates like it did in the past.
"Saving rates for older Australian households have risen sharply over the last decade. In our view, the prospect of an extended period of low yields following a period of wealth erosion through the global financial crisis has encouraged households nearing retirement to conserve and rebuild wealth," she wrote. "Concerns about possible policy changes to superannuation and retirement income policies (anecdotally) appear to be also impacting seniors, reinforcing their cautious behaviour".
It is certainly interesting to contemplate just how different our economy it might need to be to serve such a large back of nearing 60-65 year olds over coming years and how we could use critical tools like interest rates and income streams from assets to adjust consumer confidence in the older generation, in turn encouraging more spending than we see today.
Knowing that super funds are at their largest into todays 55-64 year olds, those above this age are quite frankly feeling the pain and uncertainty of not knowing whether they will be eligible for a pension, and not necessarily feeling confident about their superannuation value being enough to support them through their later life.
Is it any wonder, with up to 25% of our economy sitting over 50,that our economy isn't exactly awash with liquid cash if investment markets and interest rates continue to make everyone uncomfortable.
What affects your spending power and confidence to spend? … Take our poll and tell us.
[polldaddy poll=8991573]
Important information: The information provided on this website is of a general nature and for information purposes only. It does not take into account your objectives, financial situation or needs. It is not financial product advice and must not be relied upon as such. Before making any financial decision you should determine whether the information is appropriate in terms of your particular circumstances and seek advice from an independent licensed financial services professional.