Benefits of exploring New Zealand on a group tour:
Whilst cruises around New Zealand are a popular option for a reason (being able to see parts of NZ only accessible by boat, Fiordland cruise anyone?), travelling through the interior of this spectacular country with a guided group tour is definitely a bucket list holiday of its own.
Take in the changing views
New Zealand's magnificent scenery is a major attraction, and its winding roads that take you through serene lakes, towering valleys with snow-capped peaks, and lush forests are the perfect way to experience it.
While driving and navigating your own journey around the islands can be rewarding, it can also prevent you from fully immersing yourself in the scenic beauty.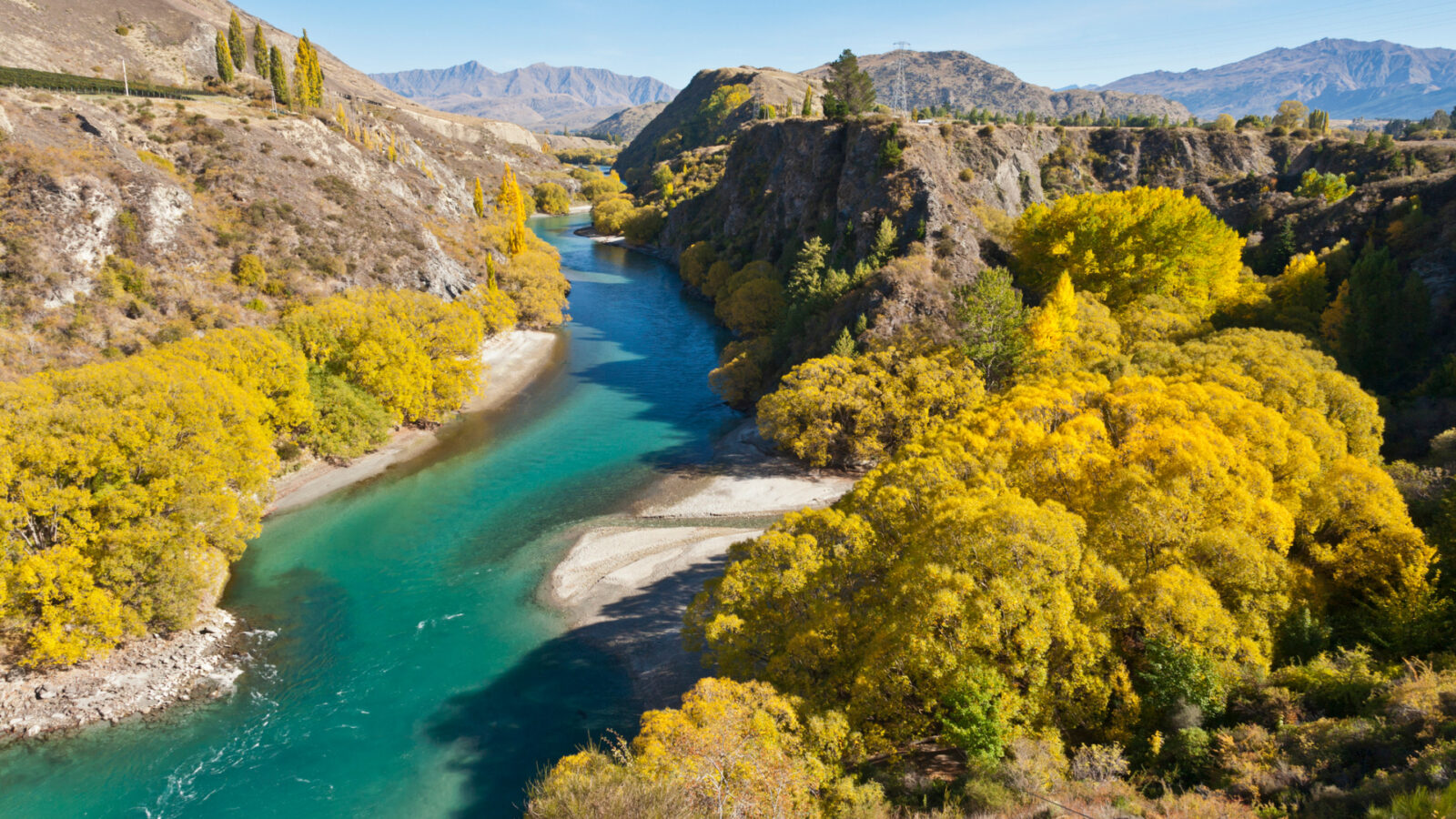 By allowing someone else to take care of the driving, navigation, and itinerary, you'll be able to sit back and truly appreciate the vast landscapes as they unfold before you.
Tap into local knowledge
Top-notch group tours often provide expert guides who not only share historical and geographical information about the regions you'll be traveling through, but you'll also be able to get an insight into their valuable local knowledge, giving you an authentic and immersive experience. 
This type of in-depth knowledge of the area is something you simply can't obtain on a cruise or through independent travel.  
Maximise the benefits of having a knowledgeable guide by actively engaging with them and asking plenty of questions. You can even find out where locals dine and what dishes they recommend trying, for a truly authentic experience during your trip.
Get a deeper insight into local culture and attractions
Land tours can be a bit more flexible, allowing you to spend more time exploring the region. 
With this option, you are taken directly to your destination, eliminating the need for additional travel from the port. 
The rich Maori culture can be better appreciated with the added time that a land tour provides compared to the limited time available on a cruise shore excursion.
Great value inclusions
Group tours typically include all necessary expenses, such as entrance fees, meals, and unique experiences.
With the cost of travel these days, it's reassuring to have a clear understanding of your expenses upfront. Additionally, most group tours offer travel on a luxurious coach, allowing you to hit the road in both comfort and elegance.
After an exciting day of taking in new sights, you won't have to worry about organising your accommodation, as on group tours this is all taken care of for you, too. 
Benefits of cruising New Zealand:
Cruising provides a fantastic introduction to New Zealand for those visiting for the first time, offering a convenient way to experience all of the country's highlights in one trip.
Explore New Zealand from a unique perspective
Cruising provides the opportunity to explore secluded coastal sounds, volcanic islands, and marine reserves. You'll be able to see sights you wouldn't be able to on road, such as the breathtaking Fiordland, and admire the stunning coastline as you navigate the seas.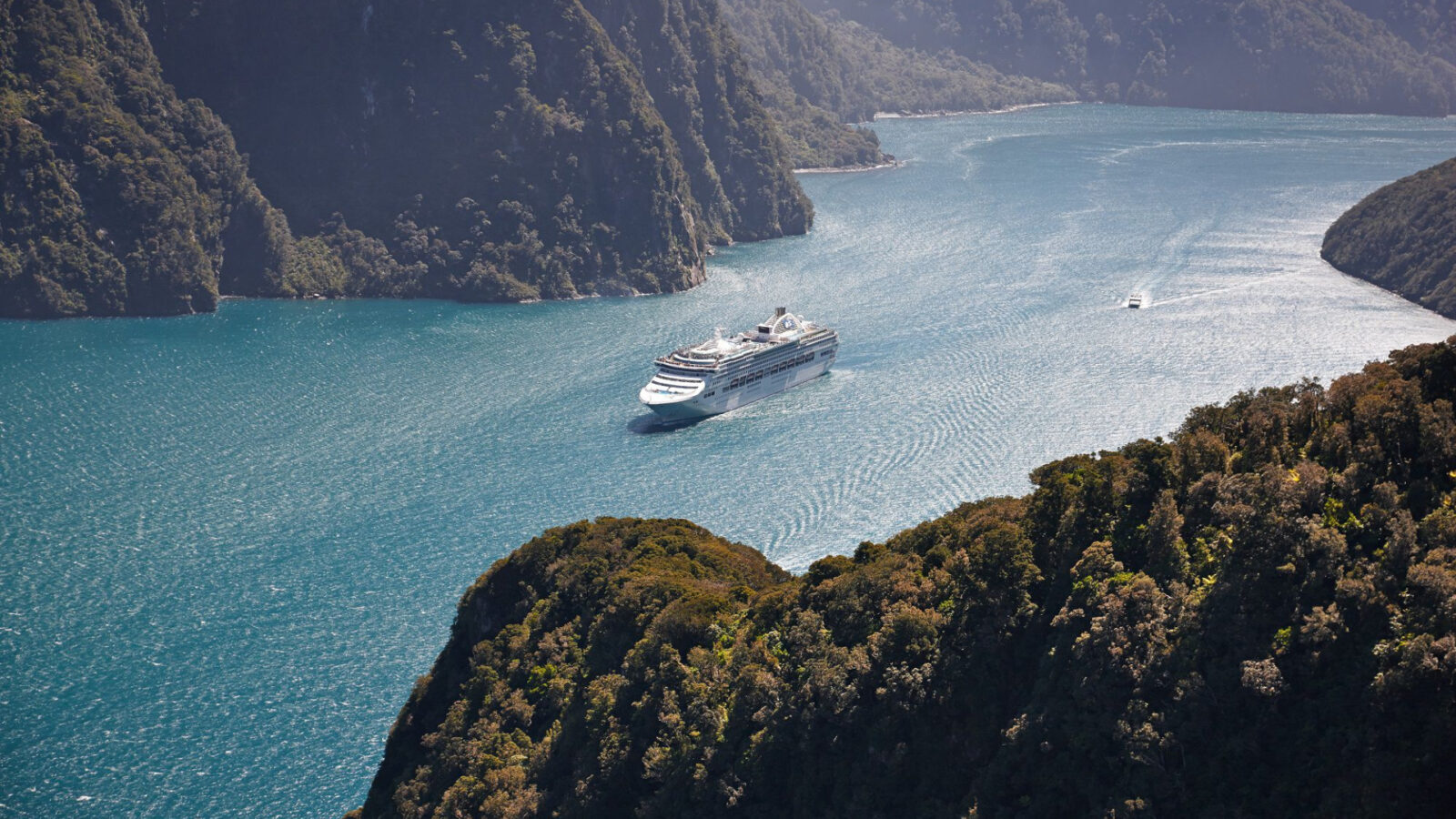 Many ports offer breathtaking viewpoints that showcase even more of the country's stunning landscape and the vistas from your ship as you venture through the islands' fiords are equally spectacular.
Everything you need is onboard 
One of the best parts about a cruising holiday is only having to unpack once and the opportunity to wake up to a new destination each day. 
The combination of delicious meals, entertaining activities, breathtaking destinations, and all-inclusive onboard experiences offers unbeatable value for your money.
Better yet, if you book early bird fares, you can enjoy extra perks such as extra onboard spending money, reduced deposits, and more.
Easy return trip options straight from Australia
Conveniently set sail on a New Zealand cruise from one of the popular cities in Australia such as Sydney, Melbourne, or Brisbane. 
Simply head to the departure port from your local city and let the cruise take care of the rest. The hardest bit will be choosing which shore excursion activity you would like to participate in! 
Choose how your cruise
Not all cruises are the same. There is a range of options to choose from, including your traditional grand cruises but there are also intimate luxury cruises, and adventurous expedition cruises allowing you to travel to unique places that bigger ships cannot.
So, whether you want to sail the seascape of New Zealand, or immerse yourself in a more personalised experience on an expedition cruise, make sure you consider these options as well