It might be regarded as something of a 'newcomer' on the wine scene, but the history of the Barossa stretches far. A steady influx of European settlers first arrived in the colony (what we now know as the state) of South Australia in 1836. This northern part of South Australia was already earmarked as an area that would support vineyards and orchards, with fertile lands similar to those of France's Rhone Valley.
Like some of the other places we visited during our house sit in South Australia, there is a distinct German heritage in the Barossa. Yet, there are also English roots here. You'll see evidence of this in the villages of Bethany, Krondorf and Langmeil, mapped out in a similar fashion to colonial areas of eastern Germany.
Migrants might not have wasted any time in planting vines for the first wine production, but they also brought with them the trades from their home country — building and construction, farming, baking, butchery and more! They grew food crops to feed themselves and their families, the aim of such farming was to survive rather than to trade. That there were products from which alcohol could be made was an added bonus at the time.
Today, the Barossa is the heartland of Australia's great wine industry and accounts for more than half of the almost $3 billion in exports from across Australia. There are more than 550 grape growing families in the region (many of whom have been in the industry for several generations) and more than 150 wineries for visitors to enjoy. The climate is perfect for Cabernet Sauvignon, Merlot, Grenache, Shiraz (Syrah), Semillon and fortified wines.
It was on our visit to the Langmeil Winery that we stumbled on the story of its Orphan Bank Shiraz. The vineyard dates back to 1842 and is considered one of the world's oldest Shiraz vineyards, with the first vines planted still producing fruit today.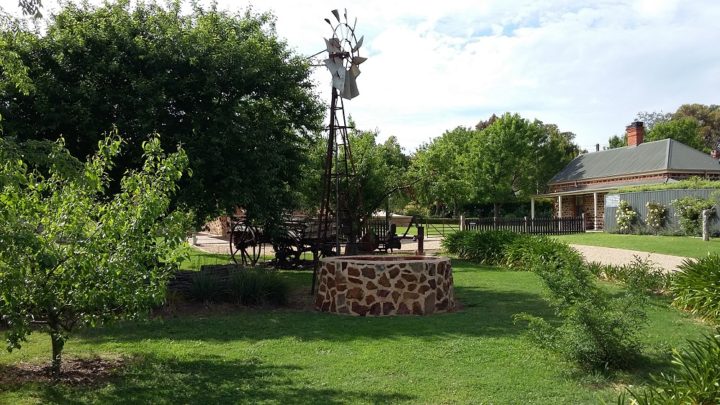 In the early-1990s laws were passed to protect the future of the Barossa's premium wine producing area from development. A parcel of land home to a vineyard more than 140 years old was primed to be pulled out to make way for town development. Having sourced this fruit previously, Langmeil Wines approached the grower/developer in an effort to save the vines from destruction. Knowing the importance of these vines, the decision was made to relocate and transplant the vines at the Langmeil estate.
A special machine was required to uproot these ancient vines, careful not to destroy the large root ball, and move them one at a time. The round trip from one location to another was about 2 kilometres and more than 640km were travelled to move the old vineyard to the winery property. It took two years to complete and had a 98 per cent success rate.
The vines became known as Orphan Bank, having been orphaned and replanted with the hope of adding another 140 years to their history.
"Vines lose their vitality as they grow older, however less fruit becomes higher quality," our guide informed us. "It makes for a first-class product."
The first fruit on the 'old vines' was harvested in 2008 and has gone on to become a most sought-after and valuable label for the winery.
Another attraction Gai and I were privileged to see was the Centennial Cellar at Seppeltsfield. A tour of the cellar is a once in a lifetime experience. Founder Joseph Seppelt and his son Benno had a long-term vision for the estate. The cellar took 12 years to complete and in 1878 the first barrel of Tawny port was placed inside where it remains maturing.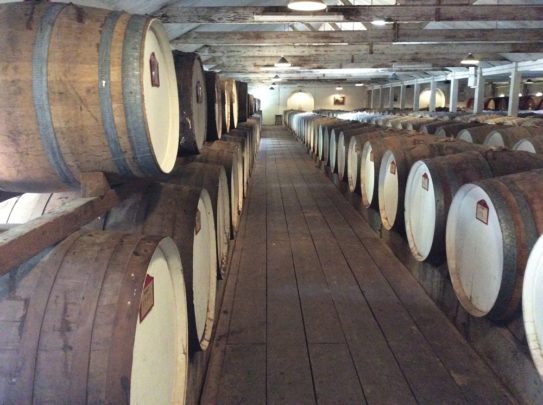 The tradition of laying down a barrel of the finest wine from each vintage was continued every year following and continues to this day. Inside the Centennial Cellar you'll find an unbroken lineage of every vintage from the current year back to 1878. You can even taste the Tawny from the barrel of the year of your birth (as part of the tour price)!
There are commemorative barrels in honour of both Prince William and Prince Harry, as well as Prince George and Princess Charlotte.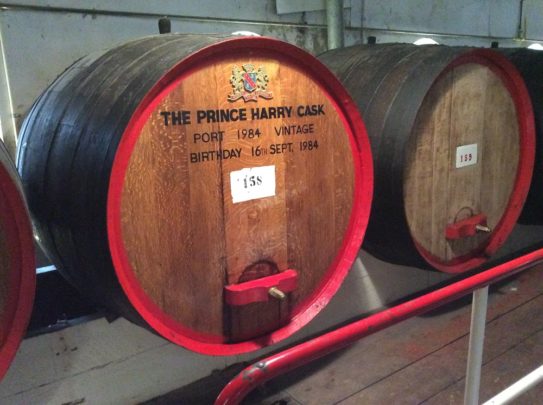 As a tourist in the Barossa Valley, there is a lot to see. The usual cellar door tours are plentiful and easy to arrange with many of the larger operations catering for a constant stream of groups for tastings. However, if exploring cultural heritage is your thing, consider the Barossa Heritage Trail, which highlights more than 100 heritage locations and will take you on a journey along the backroads to historic churches, cottages and barns, farmhouses and houses built from locally quarried stone, or the heritage museums at Tanunda, Springton, Angaston and Gawler.
Have you visited the Barossa Valley in South Australia? Do you enjoy wine tours?
Been travelling? Travel at 60 wants to publish your story. Simply sign up as a contributor and submit your stories. When your story is published, you'll go into the draw to win some great weekly prizes. You can also join the Travel at 60 Travel Lovers Club on Facebook to talk to other travellers in the Travel at 60 community.