Certain plants that were hitting the roof prior to the renovation were replaced with smaller specimens that were bred from seeds, cuttings or grafts from their predecessors. The smaller plants will grow to their full capacity in the greenhouse before they are again replaced. This process is necessary to ensure sufficient light reaches the lower levels of plants.
Yesterday, the final tree was planted in the glasshouse marking the completion of the massive renovations.
Director of horticulture at Kew Gardens, Richard Barley, said, "It's been amazing watching this project unfold, the building emerge gloriously and some of the world's rarest plants safely reach their home. The Temperate House is a glistening cathedral where the new glass allows the sun to stream in and the ironwork has been restored to its glossy best."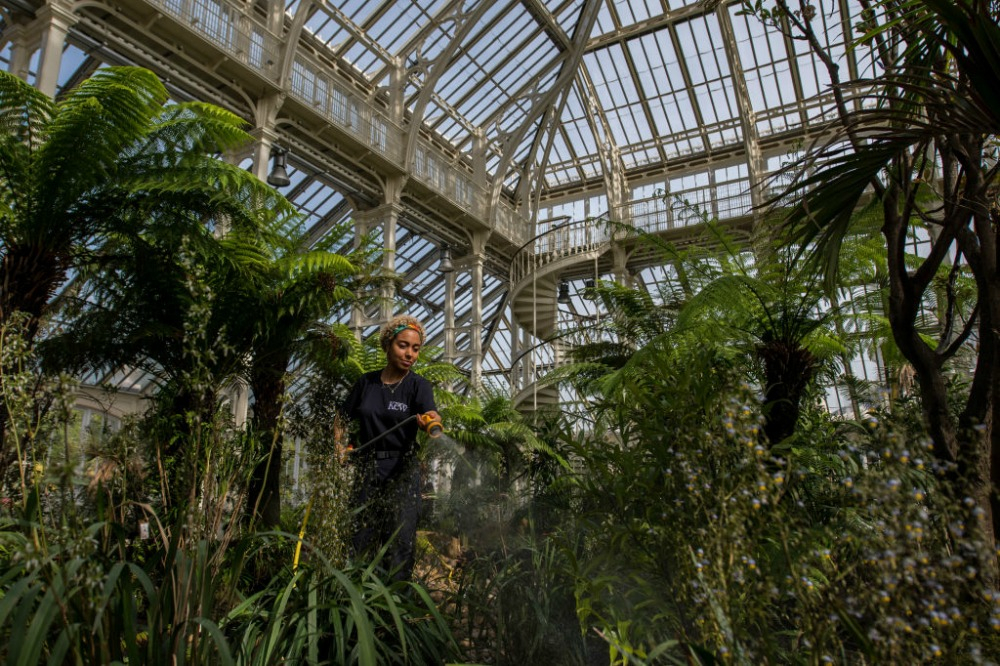 The complete restoration took a total of five years with the help of 400 staff and contractors. The tedious process saw 69,000 individual elements removed from the building for cleaning, repairs or replacement. The refurbishment was not exclusive to the plants however, as it also included the replacement of 15,000 panes of glass.
Read more: 8 ways to enjoy the great outdoors in London
Beloved naturalist Sir David Attenborough gushed over the glasshouse calling it the "most important botanical institute in the world".
He said, "It is a breathtakingly beautiful space. These plants are wonderful… safe from peril. Kew does all sorts of things that nowhere else does. If you want to identify something, this is the ultimate authority worldwide." 
Attenborough will officially reopen The Temperate House for visitors this Saturday.