Speaking about the train's success last year in celebration of its 50th birthday last year, Luke Walker, Journey Beyond chief operating offer, told the ABC train travel is "as popular as ever".
"It's one of the few transcontinental rail journeys globally," he told the news outlet at the time. "It's more about the food and the wine now than the travel … it's a great way to take in our countryside from the Blue Mountains to the Nullarbor."
Of course, the outbreak of Covid-19 threw a spanner in the works in 2020 and 2021, but this has created unprecedented demand for travel next year, with spaces filling at extraordinary speed for departures throughout 2022.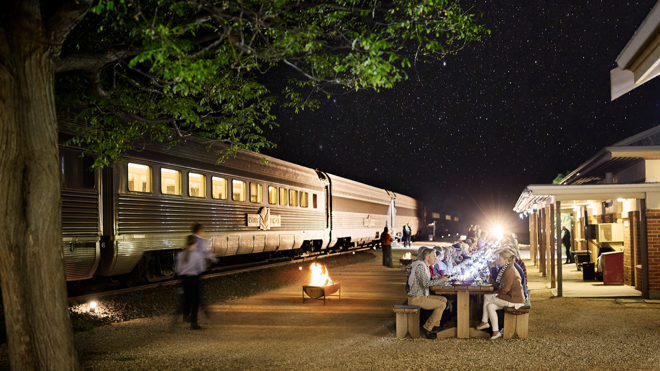 Passengers are looking forward to discovering the arid deserts and goldfields, rocky valleys and subtropical savannahs on the 4,352 kilometre journey as the train follows in the footsteps of those who have dared to venture beyond city limits – the legendary adventurers, gold rush prospectors and bush pioneers who forged their lives in Australia's spectacular, yet unforgiving interior.
And you could join them sooner rather than later, with the Starts at 60 community riding the Indian Pacific together on three departures this Christmas, New Year and Australia Day. The romance, adventure and comfort of rail will all be yours to experience, along with fabulous dining and exclusive off-train adventures.
You could spend hours deep in conversation with your fellow travellers or lose yourself in a lifetime of thoughts as you gaze out the window watching the scenery transform. Then as night falls you can venture into your comfy cabin, which provides the perfect place to relax and recharge.