To this day, half of the island's population can trace their ancestry back to Fletcher Christian and his Pitcairn Island community. Each year the proud community celebrate the arrival of their ancestors on the annual Bounty Day on June 8, where they partake in a re-enactment of the event, a parade, a community picnic and a wreath laying ceremony.
Up until 2015, Norfolk Island was a self-governing territory so much of what happens on the island is unique to its own culture and society. Although the majority of the island speaks English, it also has its own language called Norfulk, which is a colourful mix of Deutsch, 18th century English and Tahitian. Locals also take part in interesting community activities like stone cutting, rope making, and shingle splitting.
There's plenty of wildlife and animals on the island, and be warned, if you plan on driving around the island, keep an eye out for roaming cows as they tend to have right of way on the roads.
Kingston and Arthurs Vale Historic Area
There's no better place on the island to enjoy a comprehensive history lesson than this 250-hectare site. All four periods of Norfolk Island settlement can be seen here including the first Polynesian settlement, two separate periods of convict habitation and the present-day community of Pitcairn Islanders.
With more than forty buildings including archaeological ruins and buildings constructed by local convicts, it's no wonder this incredible space is also World Heritage Listed.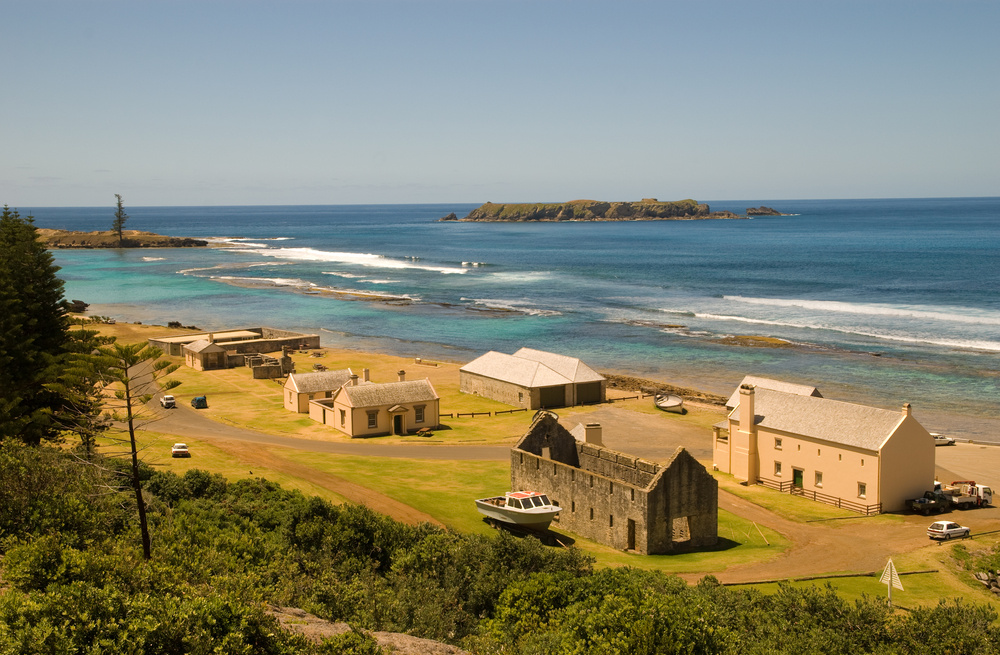 Norfolk Cemetery
With a history as rich as Norfolk's, the cemetery is bound to be one of the most interesting places on the island. It's suggested you take part in a guided tour through this hub of history as the some of the stories behind the gravestones are unbelievable.
Not to mention of course it's located at one of the most beautiful scenic views on the whole island.
https://www.instagram.com/p/BpX0FtFFUfd/?utm_source=ig_embed&utm_medium=loading&hidecaption
Colleen McCullough's House
If you're feeling overwhelmed with the island's endless stream of information about their colonial period, why not enjoy a bit of modern history by visiting Australian author, Colleen McCullough's house. The famous late author of The Thorn Birds and 23 other successful books lived on Norfolk Island for almost 36 years. Since her passing in 2015, her eclectic home has been open to the public for hour-long walking tours of her living space.
Her home saw iconic dinner guests such as Francis Ford Coppola, Helen Reddy, and Margaret Olley. But what's even more impressive is the gold crocodile-skin wallpaper, silk Chinese panels, antique French chairs and the 24-carat gold-plated German chandeliers.