1. See the dolphins at Monkey Mia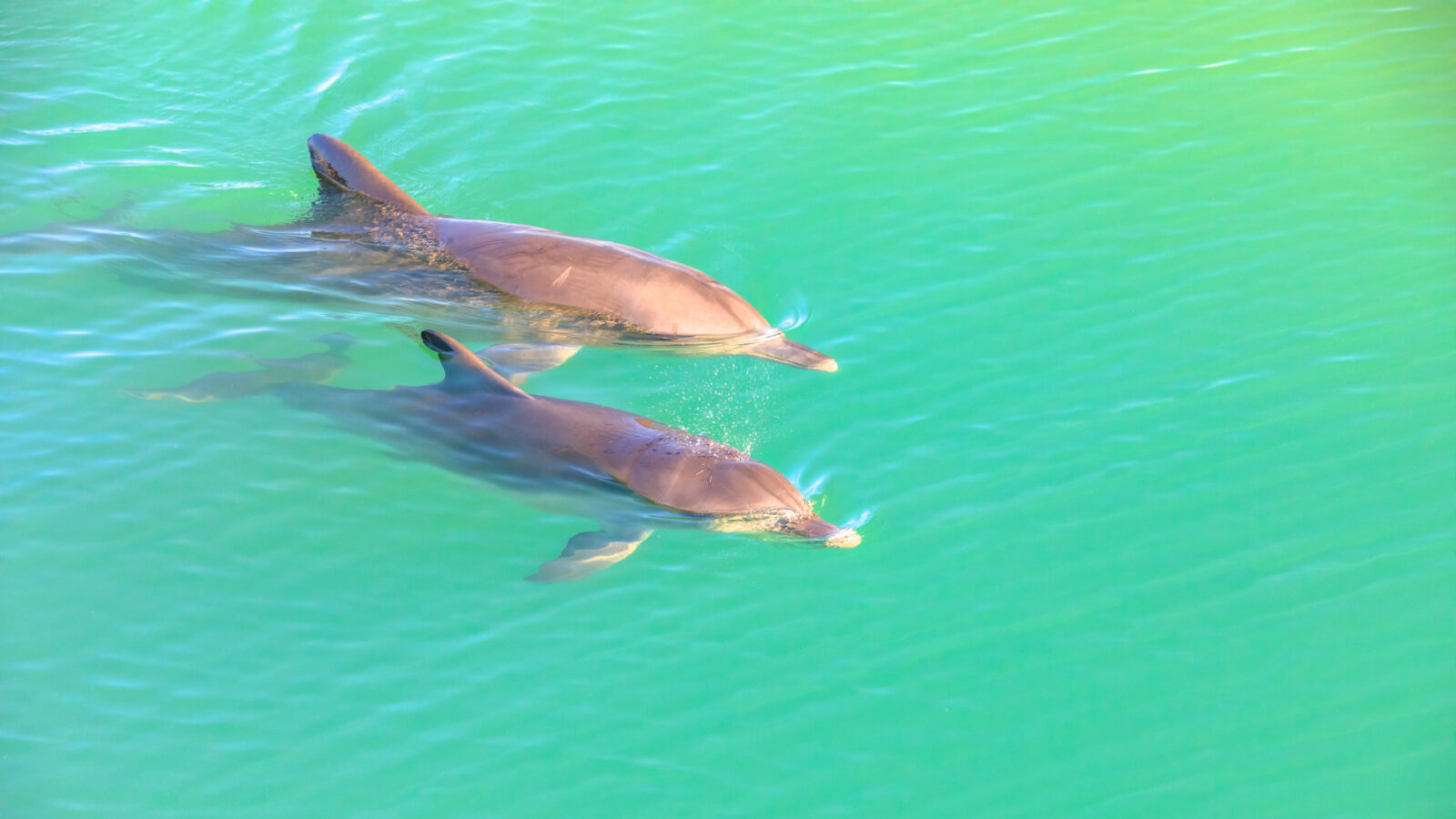 Back in the 1960s, the fishers at Monkey Mia started sharing some of their catch with the local bottlenose dolphins. The dolphins' trust in humans grew over the years, and soon feeding became a beloved daily ritual. Now thousands of visitors a year visit for the joy of standing in the shallows with these magnificent creatures.
On this incredible 16-day holiday through Western Australia, you'll enjoy a marine wildlife cruise where you get to meet these adorable dolphins at the World Heritage Listed Monkey Mia and watch them feed. 
As well as the incredible dolphin encounter, this amazing, all-inclusive experience is jam-packed with immersive experiences in the natural wonders of Western Australia.
You'll be given the chance to take a stroll through the Valley of Giants Tree Tops Walk, see the state's breathtaking wildflowers in bloom and enjoy deliciously paired wines with lunch in the Margaret River region – and so much more. 
2. Meet the whales at K'gari (Fraser Island)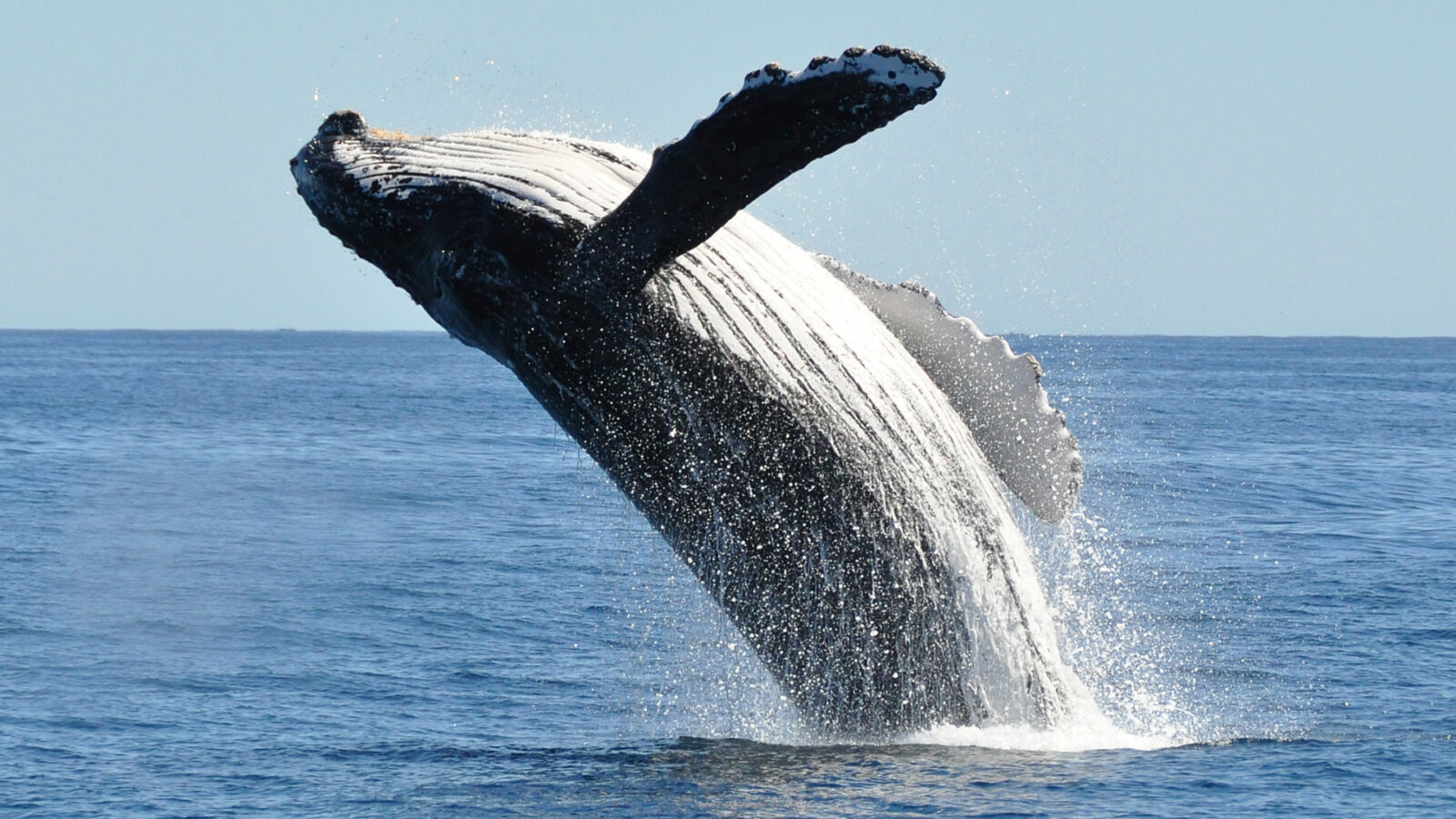 If seeing one of these marine giants is on your bucket list, then the curious whales of K'gari (recently renamed from Fraser Island) can offer you one of Australia's best whale-watching experiences. 
As you watch these majestic sea mammals swim (and maybe breach) by, you might feel like they're watching you back as they get up close and personal with the boat and put on a spectacular show. 
Over four days, you can explore the beautiful island, allowing the sub-tropical rainforest to wow you with its natural beauty on a full-day 4WD tour (seat in coach) before heading off on your half-day whale watching cruise during whale season. Including a Bush Tucker talk and tasting experience, this holiday is only made better by fellow like-minded, animal-loving over 60s travellers, ensuring you make fond memories and friends on this all-inclusive getaway.
3. Proboscis monkeys in Borneo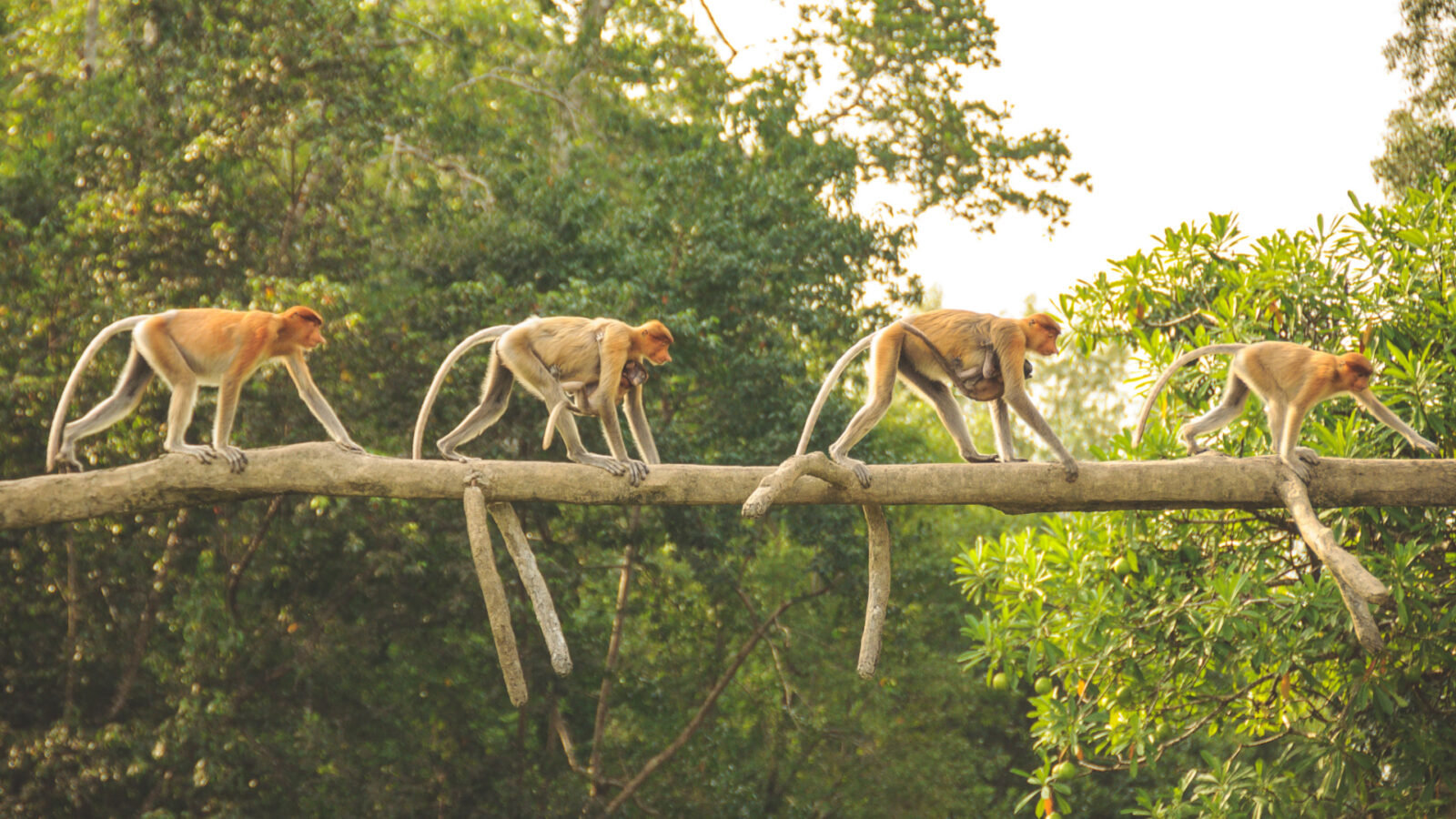 Rich with flora, wildlife and stunning landscapes, Borneo is an animal lovers' paradise and is up there for one of the best places to explore one of the world's greatest natural and wildlife wonders.
On this 16-day small group tour of Borneo with return flights included, you'll be given the chance to spot a wild boar, orangutans, macaques, monitor lizards and, if you're lucky, a proboscis monkey! 
Your guide will keep a close eye out for these striking monkeys with their oblong noses as you wander through the Bako National Park. 
4. Search for the "big five" in Botswana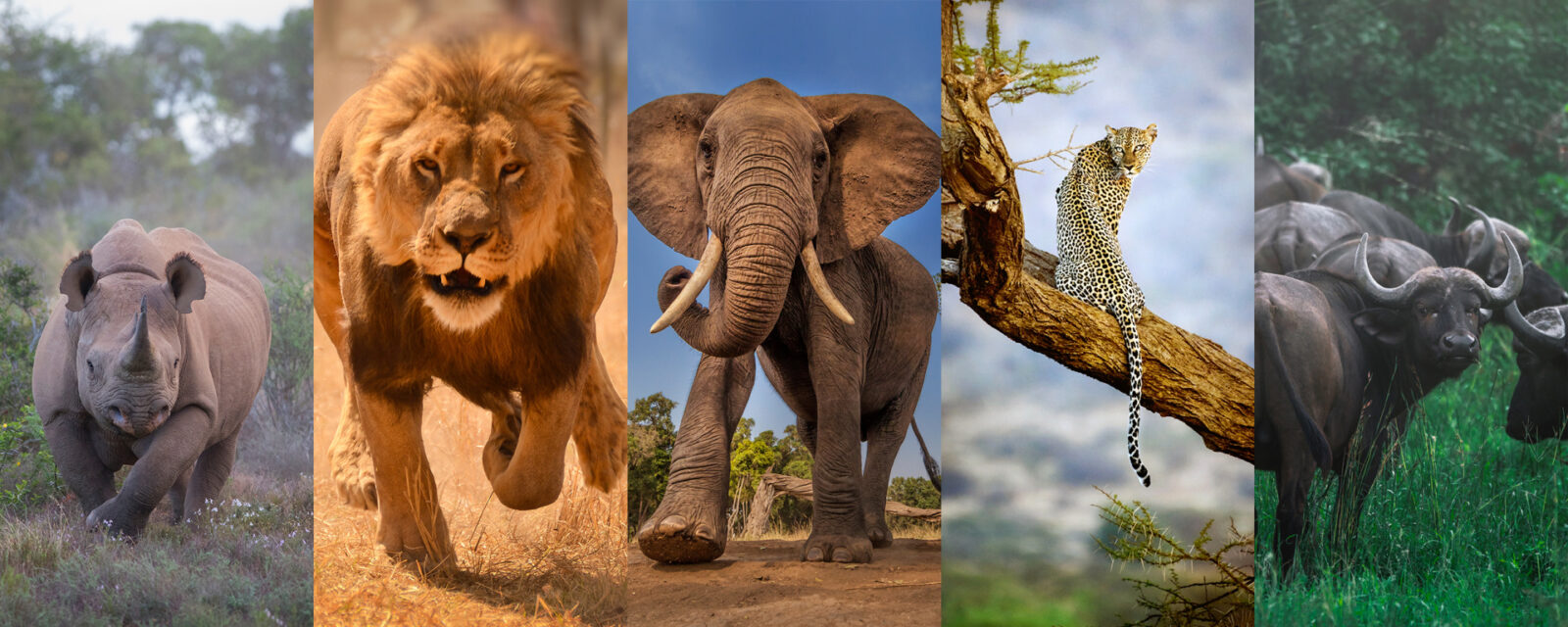 Tick off an exciting bucket list experience with perhaps one of the best ways to immerse yourself in wildlife, a luxury African safari!
Discover the rich culture Botswana has to offer and traverse the Southern African plains on an intimate safari where you'll go in search of the "Big 5": elephants, lions, buffalo, rhinos, and leopards.
This amazing 8-day safari adventure allows you to explore the beautiful Chobe National Park, Victoria Falls and the largest inland delta in the world, the Okavango Delta, all the while staying in absolute luxury in riverside retreats and reserve camps.  
Don't miss out on this unparalleled journey of beauty, culture and wildlife.
5. Get a magnificent view of Alaska's wild bears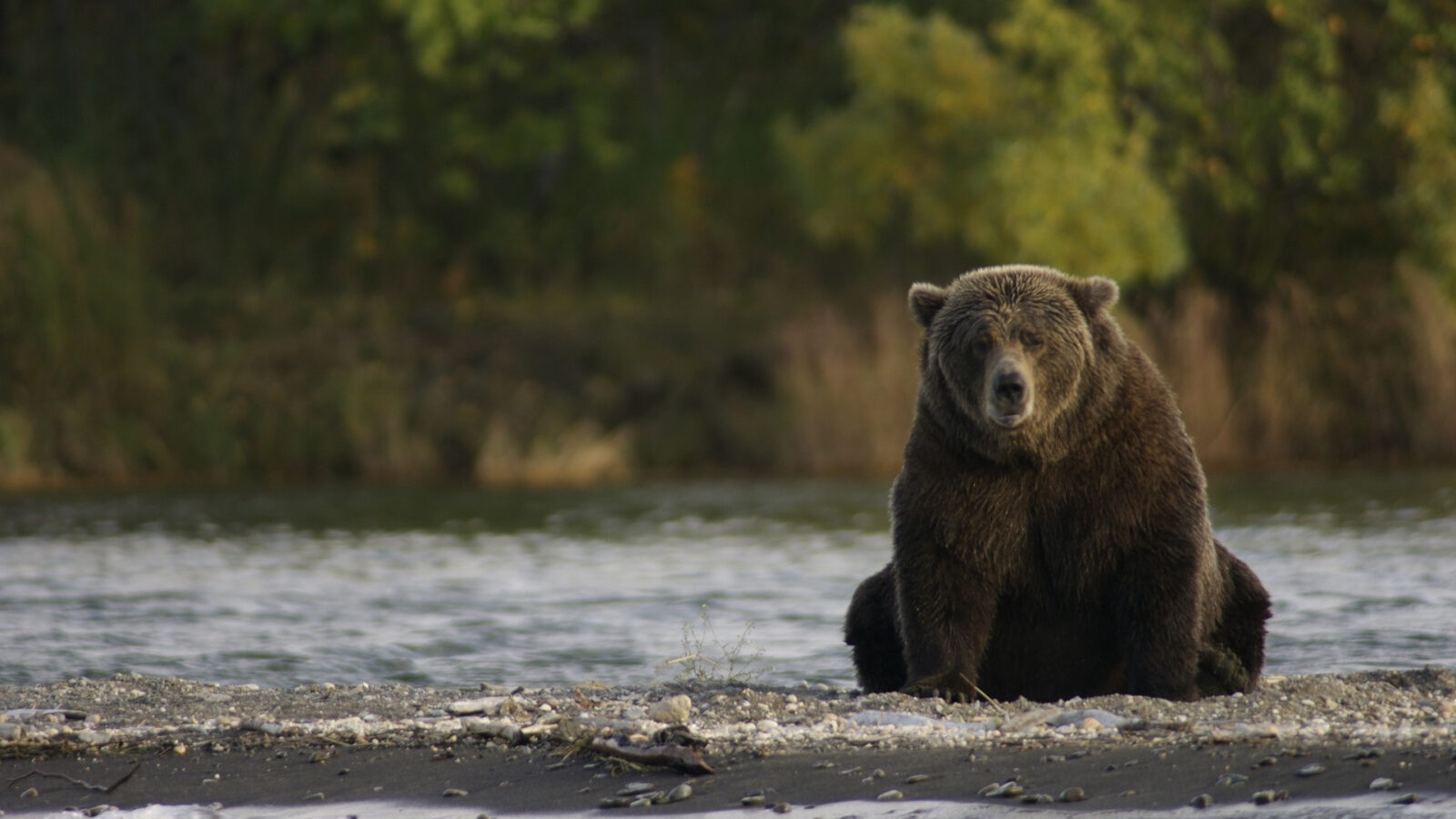 This holiday is the perfect opportunity to appreciate the full scope of the Alaskan wilderness — and its thriving wildlife.
Home to the largest species of bear in North America, this 12-day cruise, rail and tour package allows you the opportunity to see one of these majestic creatures in the wild (from a safe distance). 
You'll tour through Skagway, take one of Alaska's most popular excursions through the breathtaking White Pass and Yukon route and immerse yourself in the wildlife and scenery of the Denali National Park. 
Ready to go into the wild?
Call the team at Travel at 60, the over-60 travel experts (for the cost of a local call anywhere within Australia) on 1300 414 198, or visit the website to secure your spot on one of these holidays perfect for animal lovers.