The Cruise
Cruise all around the world in this once-in-a-lifetime adventure. This roundtrip from Australia, embarking from either Sydney or Brisbane in 2024, is 110 nights long and will fulfil even the most elaborate bucket list.
On your journey across the globe, you will cross the international dateline once and the equator twice. You will set sail to 47 destinations and 36 countries spread across six continents.
Trip Highlights
From ancient wonders such as the ruins of Rome and the ancient city of Petra, to modern marvels including the world's great cities such as Barcelona and New York and natural splendours including the breathtaking scenery of the Blue Lagoon in Reykjavik and the cultural panoramas of Bali, you're guaranteed to tick off more than a few of your bucket list destinations on this cruise.
In fact, shore excursions offer visits to 27 UNESCO World Heritage sites including the Sacred City of Kandy from Colombo, Sri Lanka, Gaudi's masterworks in Barcelona, Singapore's Botanical Gardens, the Historic Centre of Lima (Callao), and Westminster Abbey in London – and that barely scratches the surface of what this epic voyage will cover.
You'll also get the opportunity to experience the unique nightlife in select ports with Late Night Calls and overnight stays, meaning you can explore the destinations at your own pace.
The Ship
With more than 700 balcony staterooms, the Coral Princess was custom built to navigate the historic Panama Canal. From the moment you step aboard, you'll feel right at home with attentive service and friendly staff, ready to accommodate your every need.
When you're not sampling local cuisine, treat your tastebuds at the Bayou Café and Steakhouse onboard, which features New Orleans-inspired Cajun and Creole cuisine. Join friends for cocktails and Movies Under The Stars by the pool or try some decadent treats at the International Café.
All Aboard
From $32,609 per person, departing from Sydney on April 30, 2024, or Brisbane on May 2 2024. Receive bonus onboard credit when you book through Travel at 60.
Experience heavenly Hawaii, Tahiti and New Zealand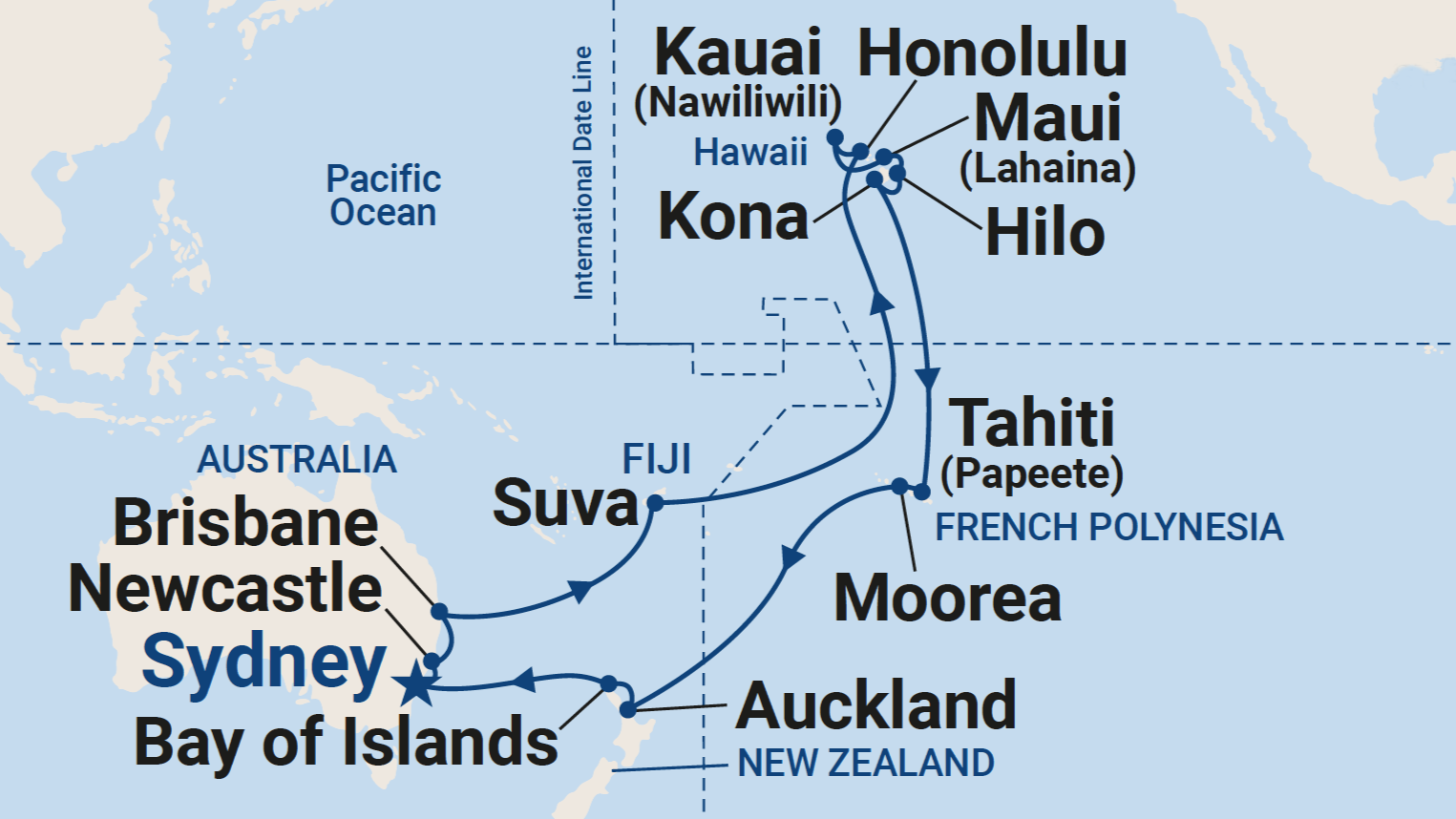 The Cruise
This 35-day cruise will give you three amazing, back-to-back bucket list holidays exploring some of the most beautiful island destinations to make up the South Pacific, all on one easy return trip starting and finishing in either Sydney or Brisbane.
Trip Highlights
This beautiful cruise will first arrive in Fiji, the land of smiles where you get to spend time in Suva, explore markets, and enjoy a day at the beach before setting sail across the international date line cruising towards Hawaii.
Experience the spirit of aloha as Hawaii welcomes you with gorgeous scenery, stunning beaches and an abundance of land activities before commencing back to Australia, detouring through Tahiti and visiting both Papeete and Moorea along the way.
Before arriving home, wrap up your trip at the birthplace of modern New Zealand, the city of Auckland, before heading back home with a great tan and even greater memories.
The Ship
Just like the Round the World Cruise, you will set sail on the Coral Princess for this voyage. The moment you step aboard, we want you to feel welcomed and right at home. And with attentive service from a friendly staff that knows what hospitality means, you'll find your Coral Princess ship truly is your home away from home.
All Aboard
Starting from $6,799 per person, departing from Sydney on March 26, 2024, or departing from Brisbane on March 29, 2024. Book through Travel at 60 by 31 August 2022 to receive up to $200 onboard spending money per cabin.
Chase the Northern Lights in Norway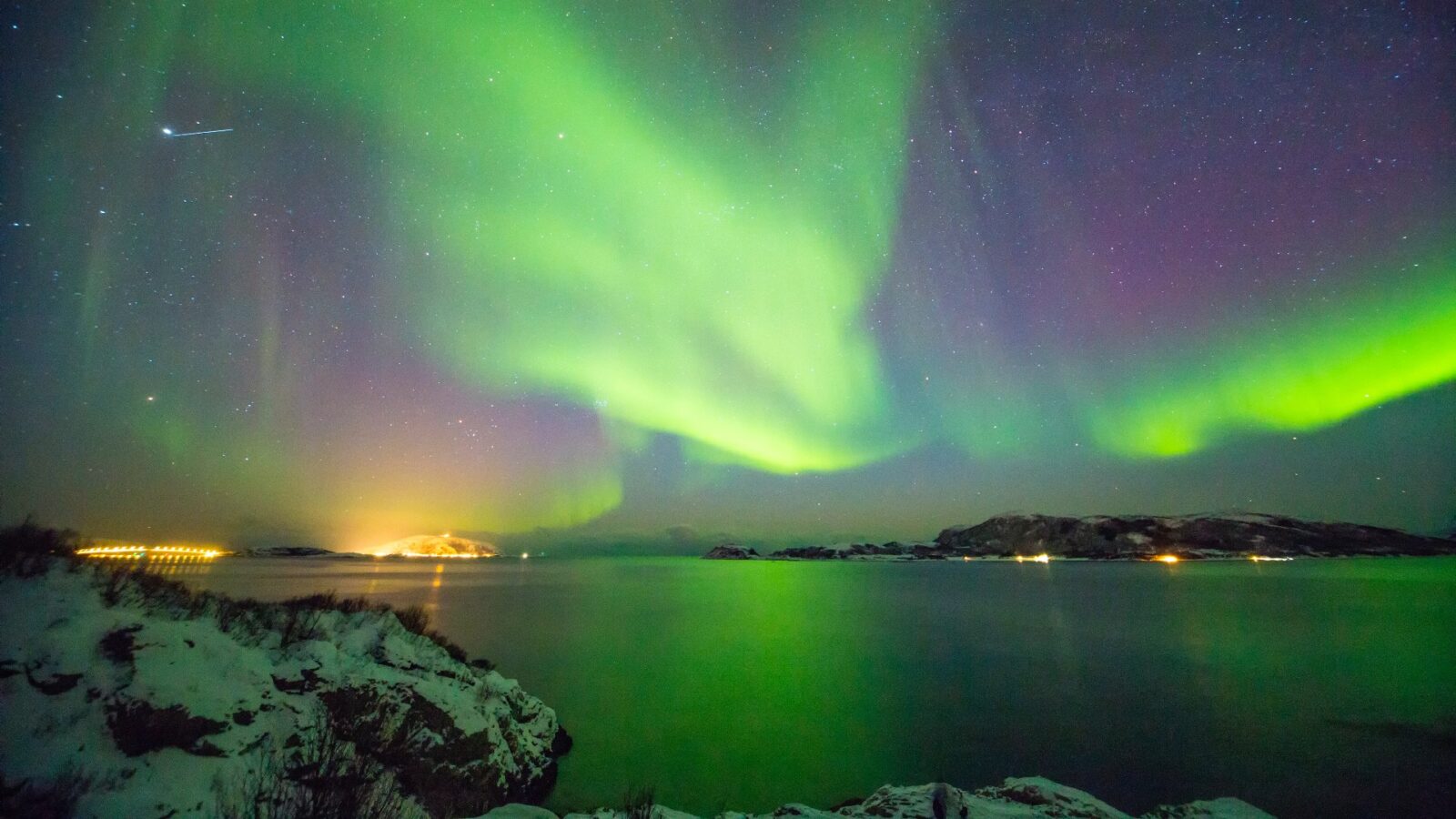 The Cruise
A 13-day North Cape voyage in search of the Northern Lights on one of the world's most prestigious cruise ship, the Queen Mary II. With late evening departures from Narvik and Tromso (400km north of the Arctic Circle), you'll have plenty of time to immerse yourself in this stunning region.
Trip Highlights
Discover delightful fishing villages, and snowcapped mountain ranges, as you sail in comfort through the world's northernmost regions, mingling with locals on board and gaining rare cultural insight. Better yet, you may even witness the spectacular enigma of the Aurora Borealis – nature's most spellbinding phenomenon and a true bucket-list item for many.
The Ship
Sailing onboard the Queen Mary II is unlike anything you've experienced before. The ship's warmth and appeal are palpable the moment you step aboard. Whether it's indulging in afternoon tea, enjoying a night of glamour during the Gala Ball, or simply sitting quietly on the expansive sundeck, there's no shortage of transformative ways to escape reality throughout your voyage.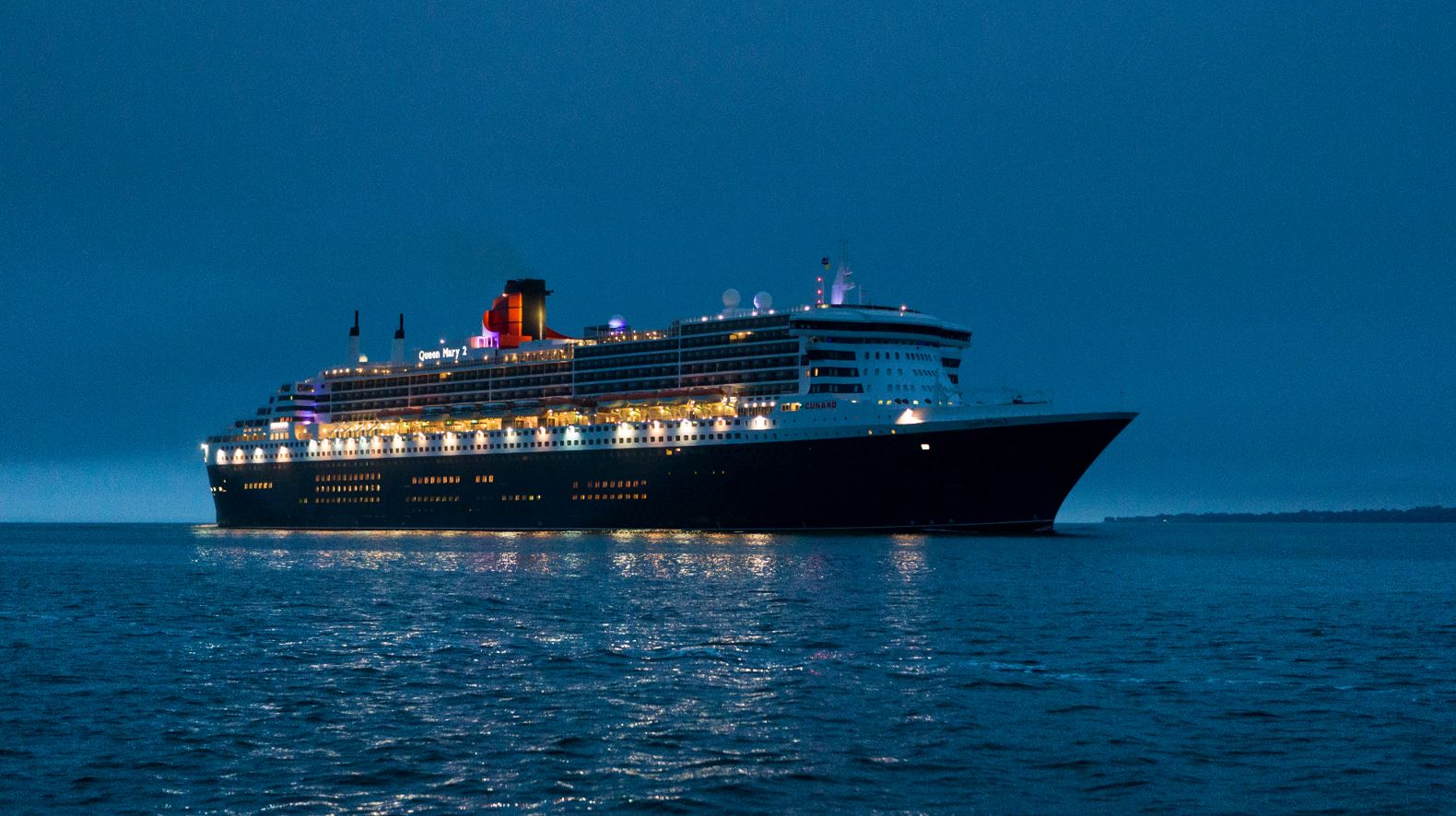 All Aboard
Starting $3,149 per person, this London roundtrip departs on November 1, 2022. See segment details and itinerary here.
An unforgettable Antarctica journey with Jennifer Byrne and Andrew Denton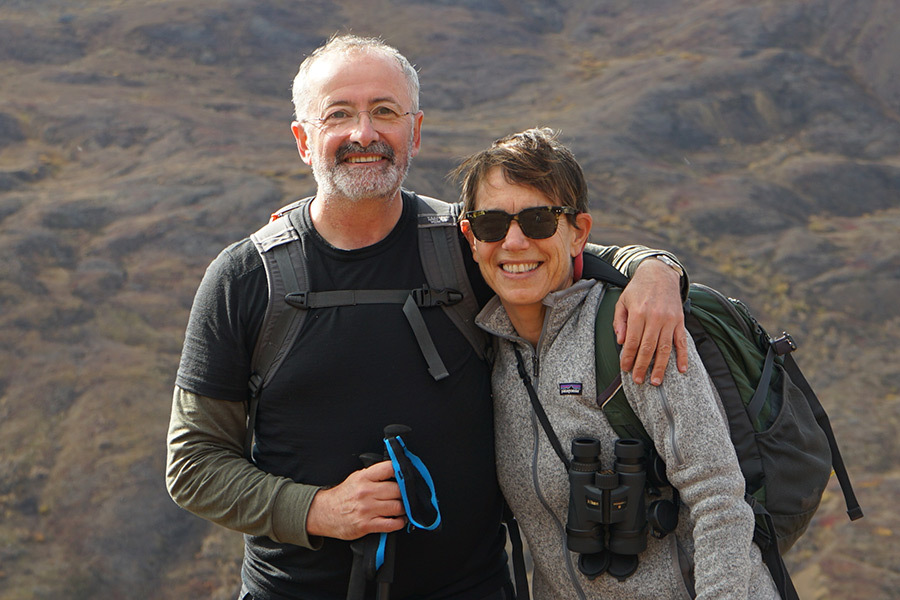 The Cruise
Dreaming of exploring Antarctica? Here's your chance to make this once-in-a-lifetime adventure even more special, with special guests, Jennifer Byrne and Andrew Denton, joining the journey to share their deep knowledge, passion, and experiences of the frozen continent.
Trip Highlights
Renowned personalities, Jennifer Byrne and Andrew Denton will be joining this exclusive expedition on their respective sixth and seventh trips to the great white. As you make your way to the great white (along with an esteemed lineup of esteemed expedition leaders, naturalists and scientists on board), Jennifer and Andrew will bring added life to the show as they share their deep knowledge, passion, and experiences of Antarctica to the group.
This unique journey will take you from Ushuaia, at the base of South America, across the Drake Passage, via the South Shetland Islands and onto the stunning Antarctic Peninsula, where your interactive experiences will expand your mind in ways you never thought possible. 
The Ship
With her ice-strengthened hull and advanced navigation equipment, the Ocean Endeavour is ideally suited for expedition cruising to the Polar Regions.
All Aboard
Starting at $14,270 per person, this trip departs from Ushuaia, Argentina on January 11, 2023. See segment details and itinerary here.
An intimate and personal journey around Australia
The Cruise
Caravanning and exploring Australia by land is one way to see Australia, but cruising around our vast coastline will let you experience our beautiful country from a whole new perspective.
Step aboard the Coral Adventurer and cruise around the country for 60 days. With only 60 staterooms available for this voyage, this is a great way to see new places without all the crowds.
Trip Highlights
This voyage is designed to be a celebration of history, culture, nature and Australian Maritime history. You will explore hard-to-reach locations of historic significance and natural beauty. Included in your cruise is also three special events: a memorable 4-course regional degustation dinner at Leeuwin Estate winery, Margaret River, Western Australia, sail on the historic Barque's Soren Larsen on Sydney Harbour and dinner under the stars at Uluru – with private flight transfers included.
Better yet, you will also be accompanied and guided by an experienced Expedition Team, along with guest lecturers and special guests. Their commentary and skill at storytelling will immerse you in the culture, history and nature of the Australian coastline.
The Ship
Sail on the recently delivered (April 2019) brand new 120 passenger ship Coral Adventurer, built to take you closer to unspoilt vistas in comfort, style and safety.
This ship has over 1000 square metres of open deck space including a wrap-around promenade deck with panoramic views, a showcase galley with a viewing window creating fresh small-batch cuisine featuring Australian and local produce, and all outside-facing guest cabins with en-suite bathrooms; the majority have a private balcony.
All Aboard
Starting at $42,740 per person, departure is from Cairns on October 17 2022. See segment details and itinerary here.
The team at Travel at 60 is here to help you plan your dream holiday. The Brisbane-based team of travel consultants can happily help with flights, pre/post-tour accommodation and travel insurance. To contact the team, please call 1300 414 198 (for the cost of a local call anywhere within Australia) to learn more about these amazing cruises and request a quote.