The best of the old rose cultivars is still available, often via specialist heritage-rose nurseries, while at the same time, an enticing line-up of brand new rose cultivars joins the ranks every year, many offering enhanced disease-resistance and other improved traits. So choice is not a problem when you start rose hunting – it's deciding that's the hard part!
Take your pick
Among modern roses, there's a variety of different types to choose from, which offer different growth habits, and a whole range of uses in the garden. So, before you start your rose choosing journey, decide what you want from your plant and where you want to grow it. Here's a look at the main rose types on offer.
Bush roses
This group includes the two most common forms of garden rose: Hybrid Tea and Floribunda. Hybrid Tea roses bear tall pointed buds on long stems, which are great for cutting, and these are the roses you buy in florists. Floribunda roses produce clusters of flowers at the end of their stems, so they offer a great garden display, but their slightly looser blooms are not as good for vases. Standard roses – the ones grown on top of a long trunk – are most commonly Floribunda types, one of the most popular being the white flowering 'Iceberg'. It's important to note that bush roses require severe pruning in winter each year.
Shrub roses
This category was created to cover the other bush-forming roses, which aren't strictly Hybrid Teas or Floribundas (mentioned above). Without doubt, the best-known members of this group are the 'David Austin' roses (also known simply as English roses), which have become enormously popular around the world for their romantic, multi-petalled old-world blooms and intoxicating fragrances. In terms of their growing habit, English roses tend to be larger and more shrubby than the bush roses, a bit more relaxed in shape and not requiring such severe pruning every year. The flip side to this is, shrub roses do need quite a bit of garden space to spread out, and many also need support for all that shrubby growth.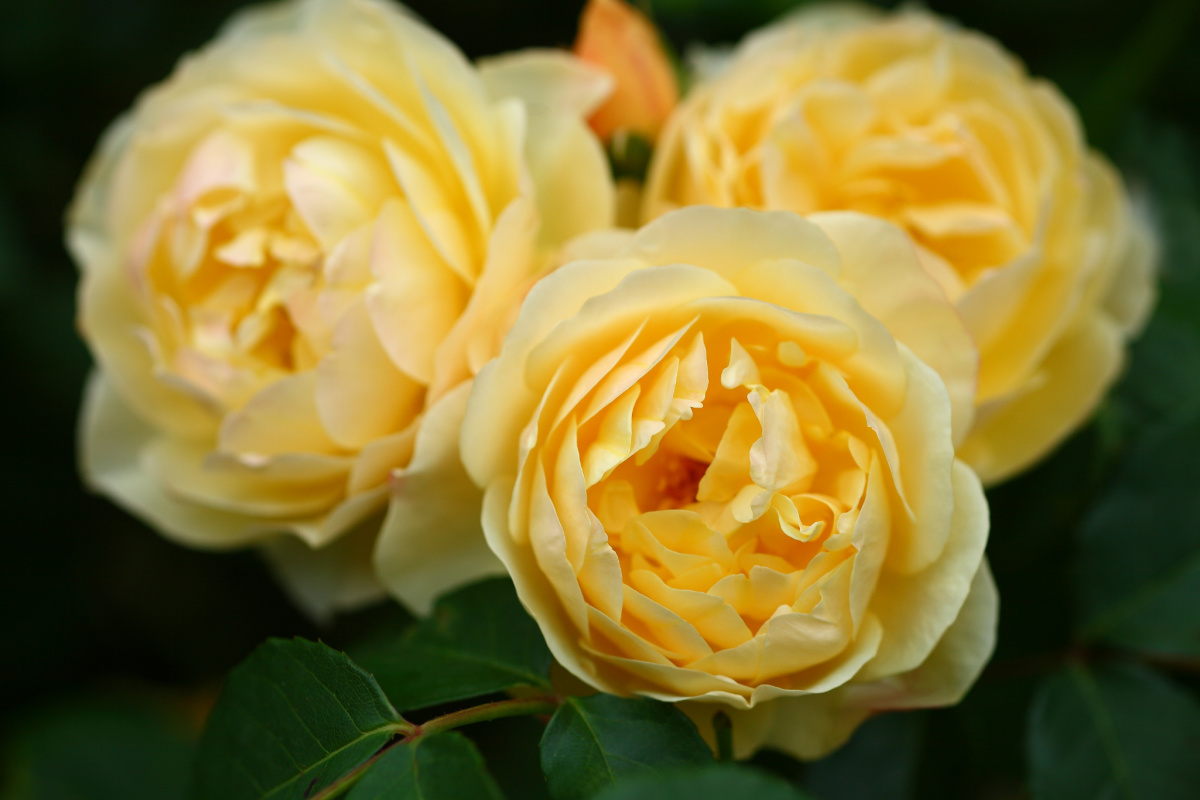 Climbing roses
Climbing roses give you lots of bang for your buck, with masses of blooms on just one sprawling plant. They can transform the front of a house, a fence or even a shed wall, just as long as they're bathed in full sun. Most (but not all) of the Hybrid Tea and Floribunda roses also come in climbing versions and there are many, many more to choose from, including the hugely popular 'Pierre de Ronsard' with its romantic old-fashioned blooms of blush pink. Just remember that they all require some sort of support, as their branches need to be trained horizontally (they're not true climbers in the form of an ivy or jasmine). And, unlike their bushy siblings, they often don't flower in their first year, concentrating their energy instead on producing growth in preparation for a second year display.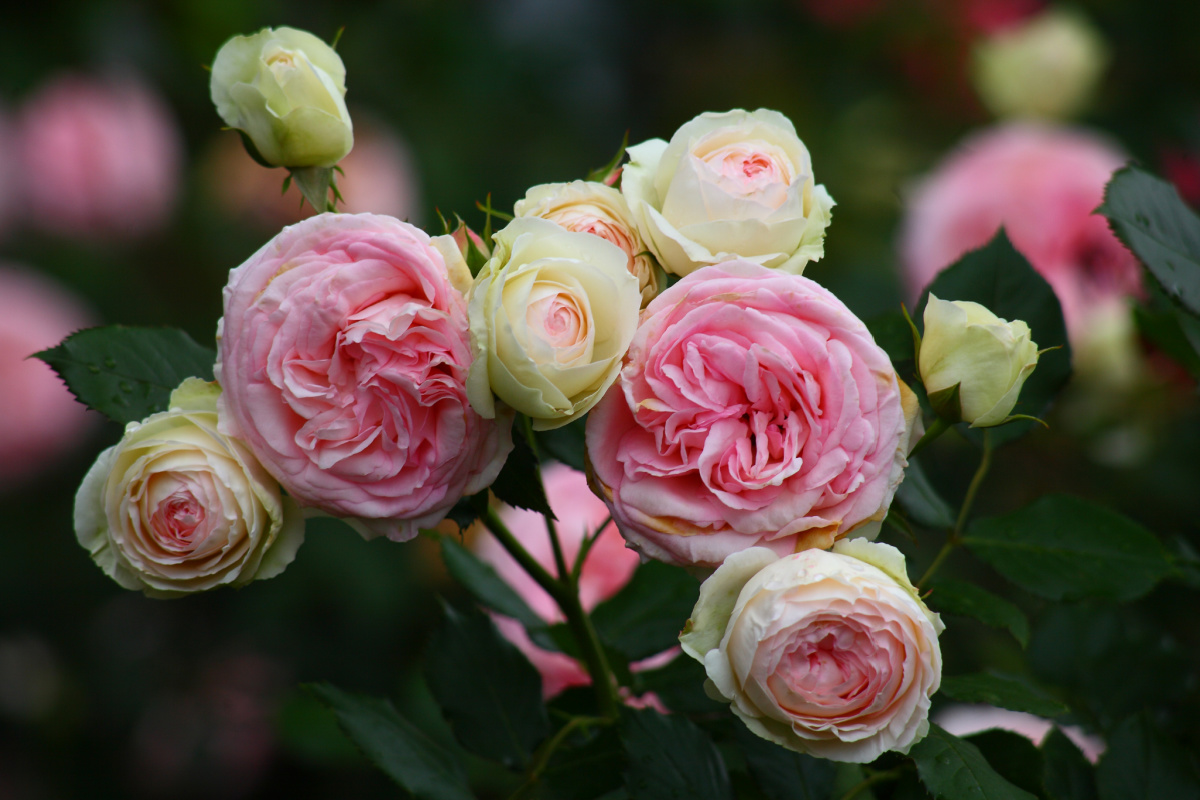 Groundcover roses
These spreading carpets of colour give roses a whole new level of versatility. As long as they have plenty of sun, they'll provide masses of rose flowers for most of the year on a plant just 20-30cm high. They're great for covering banks, cascading over retaining walls or spilling from large containers. And they're bred to be ultra low-maintenance and disease-resistant, so there's not much fussing required — pruning just involves an annual shave with garden shears. The most popular groundcover roses these days are the Flower Carpet range, which offers various shades of pink along with red, white and yellow — among others.
Miniature roses
Even in the smallest of spaces, like a sunny balcony, you can still enjoy growing roses. Miniature roses are perfectly proportioned dwarf versions of their larger siblings, with all their parts scaled down. They look super cute planted in glazed or terracotta pots, or lined up in a row to fill a window box or trough. You can also find them as standards, grafted onto a 40–60cm-high stem – these are often sold as 'patio roses'. They are all delightful, easy to care for and generous with their flower display.
Keep an eye out for part two: all about rose planting and pruning, on June 18.
For more great gardening tips from Roger Fox, head here.
To see a full range of our bare-root roses which ship from Jun to August each year, head here.