We bought a blue light torch to shine on the rocks in the dark, as apparently, opals glow. A little shovel/rake combo from Kmart and a water spray bottle to wash the dust off any likely boulders. We even bought our NSW Fossicking Permit online.  All kitted out to find our fortune, we were ready.
After checking into the caravan park, we spent a while doing some of the 'car door' drives. These are interesting short drives around Lightning Ridge town, each marked with a different coloured car door, where you can see quirky places, historic spots and artifacts.
The next day we drove to a place called Grawin, which was a 50km drive from Lightning Ridge. Grawin, we heard on the grapevine, is where the miners dump their tailings and is a good place for amateurs like us to dig around and find our fortune. A lady had found a $14,000 opal there just the week before, we were told. Wow! We were excited. We set off to Grawin with high hopes.
The road was bitumen for most of the way. But the last 10-12 kilometres were dirt. Corrugated dirt, dust and mud.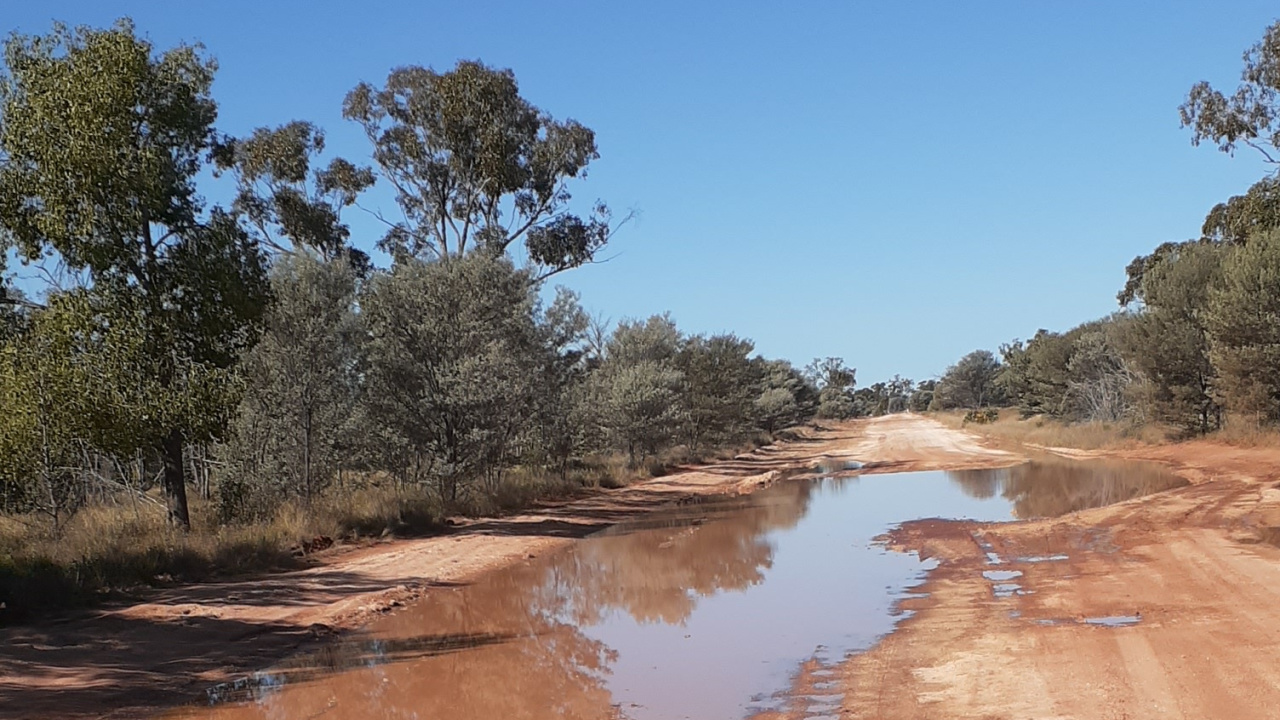 The road shook the blazes out of our (not four-wheel drive) camper and covered it with red mud. But, we did see a father emu with his five babies running alongside the road. Very cute.
Eventually, we arrived to find piles and piles of tailings, and even some old timers living in huts on their claims between the piles. So we set to, digging and raking in a spot set aside for public use.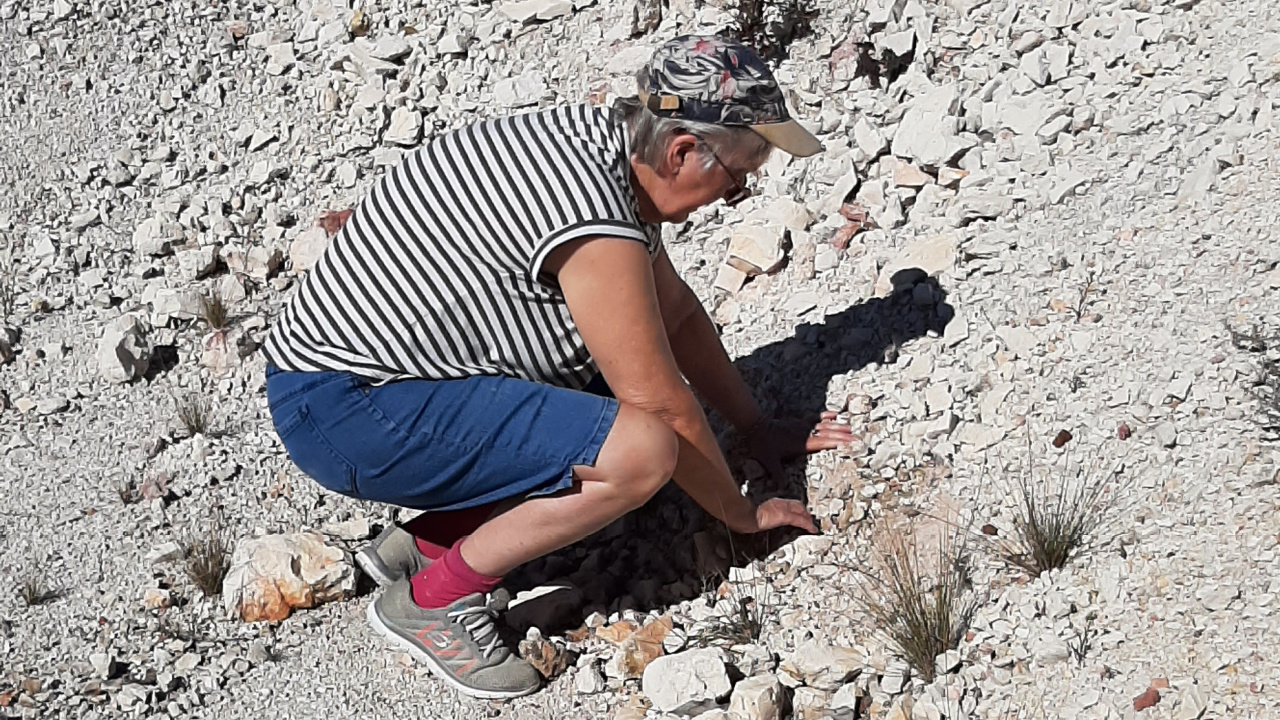 After about half an hour, the back and the knees were aching, so we turned to our plan B and gathered a whole plastic bag full of boulders to check out for opals back at the caravan park in comfort, with a cup of tea.
A blue light torch showed microscopic opals amongst it, but no 'finds', no fortune. Would highly recommend opal fossicking though, it was heaps of fun.
The next day there was a market in town. I love markets of any variety. This one was an opal market. We wandered around the stalls munching an egg and bacon roll, admiring all the beautiful opal jewellery and listening to the old codger stall holders yarning with each other about all things opal.
The best stall was a knife stall selling amazing daggers of all shapes and sizes that would make Crocodile Dundee envious.
Overall, Lightning Ridge is definitely worth a return visit.