Finder also found that the prices of certain items varied significantly between supermarket chains. They noted that is where shoppers are likely to get the most value for money according to their shopping habits.
There was a 75 per cent difference between the most expensive and the least expensive prices for onions, with Woolworths leading as the cheapest. Woolworths also led as the cheapest for oranges and carrots.
Aldi emerged as the clear winner for meat. They ranked as the least expensive for most common meat items aside from chicken drumsticks. Overall, ALDI was the cheapest for 19 items including milk and eggs.
Coles failed to beat either of its competitors on the price of any of the items analysed by Finder, although it did match prices with its competitors for several items. Coles has previously come under fire for its prices amidst the current cost of living crisis.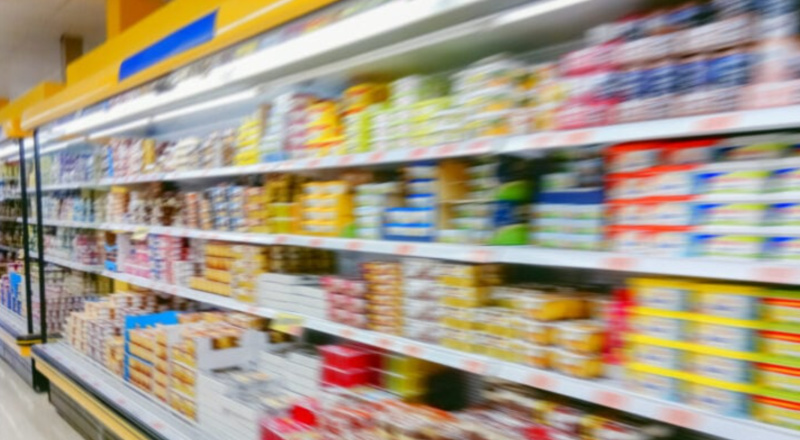 For shoppers focused on the bottom line, Aldi is the clear winner. However, cheap prices are not the only factor that should be taken into consideration.
Graham Cooke, head of consumer research at Finder, offered some important clarifications on their findings.
"Coles and Woolies also offer loyalty points and don't surcharge you to pay by card, so it's worth keeping in mind if the prices are nearly the same," Cooke said.
"Larger supermarkets also offer a much wider range of brands, and not all the products are going to be the exact same quality. The no frills version of your favourite products could take a bit of getting used to."
Finder recommends that shoppers keep an eye on which items are cheapest at different supermarkets and buy accordingly.
"You don't need to drive all around town to save $2 on your onions, but a little awareness goes a long way. Make a habit of checking out the weekly half-price deals at the major supermarkets so you can stock up on any of your regular purchases when they're on sale, " Cooke advised.
In addition to shopping around, consumers are utilising other savvy ways to save at the checkout and keep more money in their wallets.
One way Aussie shoppers are saving money at the supermarket checkout is by opting for generic brands over the more popular name brands. 
Recent research from Compare the Market highlighted the growing trend, finding that nearly three-quarters of Australians have chosen the generic option over the more popular name brands during their weekly shop in the past 12 months.
Compare the Market's study found that the generic version of items such as pasta, cheese, teabags and bread came in at half the price of the popular name brands.
"A lot of people are feeling the pinch and are looking for more ways to claw back cash," Compare the Market spokesperson Phillip Portman explained to 9News.
"If you are willing to make that switch, there are savings there."