"I was very nervous. I dreaded falling in love — but I knew this would be my last," he told the publication.
"It better be. I'm happy."
At the time Murdoch added that he and his fiancé "we're both looking forward to spending the second half" of their "lives together".
Despite Murdoch's enthusiasm for his upcoming nuptials, his love story was not meant to be after it was revealed that the pair came to a "mutual decision" to call of the engagement.
A friend close to the couple told The Daily Mail that Smith found it difficult to deal with the newfound publicity she had been receiving.
"She just could not cope with being in the public eye. She is very private," the friend said.
"They sat down and talked yesterday [on Monday] and agreed it was better for them to part."
Murdoch has been married four times in total. His first marriage was to Patricia Booker in 1956, which ended in divorce in 1967.
In 1967, Murdoch tied the knot with Anna Murdoch Mann, but unfortunately, the marriage ended in divorce in 1999.
He then married Wendi Murdoch in 1999, but the couple separated in 2013.
His most recent marriage was to Jerry Hall in 2016, but after six years of marriage, Hall filed for divorce on July 4, 2022, citing "irreconcilable differences" as the reason for the split.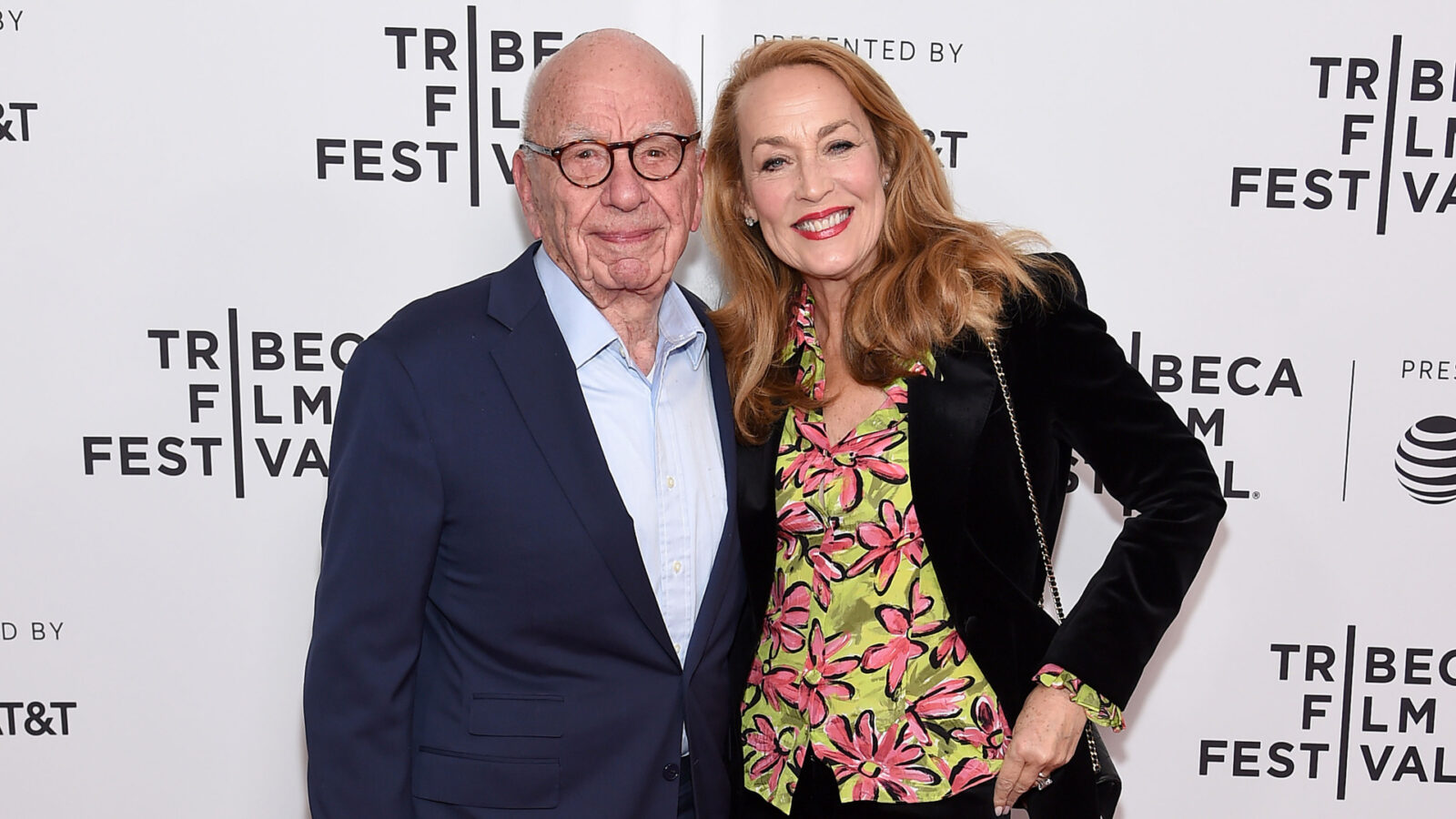 According to reports, Hall employed aggressive tactics in an attempt to speed up the divorce proceedings. This included hiring a former Metropolitan Police anti-terrorism officer to serve Murdoch with legal papers just before he boarded his private jet after his granddaughter's wedding.
Hall's decision to take such action is believed to be in response to the devastation she felt following the alleged end of their marriage via an email Murdoch had sent her while she was waiting for him to return to the UK.