However, critics are less than pleased with their decision. Speaking to the Daily Mail Royal biographer Hugo Vicker says "The Crown has been consistently dishonest from day one".
"They pervert the facts, they clash incidents together which did more or less happen to create something which most certainly did not," he said.
"That they focus on the discredited Panorama interview with Diana contrary to the express wishes of Prince William, and when the BBC has promised never to show it again, is indicative of the depths to which they sink."
Sharing similar sentiments is Royal author Andrew Roberts, who also told the Daily Mail there "ought to be a health warning attached" to The Crown "as cigarettes or other noxious and dangerous substances have".
"I would suggest, 'Despite high production values, this rubbish has no moral values'," he said.
The 1995 interview made global headlines shortly after it was aired as it was the first time Diana declared "there were three of us in this marriage", in reference to the Prince of Wales' infidelity with then Camilla Parker-Bowles. The interview was watched by nearly 23 million viewers in the United Kingdom alone.
However, an independent investigation into the programme, found in 2021 that the BBC "fell short of the high standards of integrity and transparency which are its hallmark" and that Bashir had used deceitful methods to secure the interview with Diana.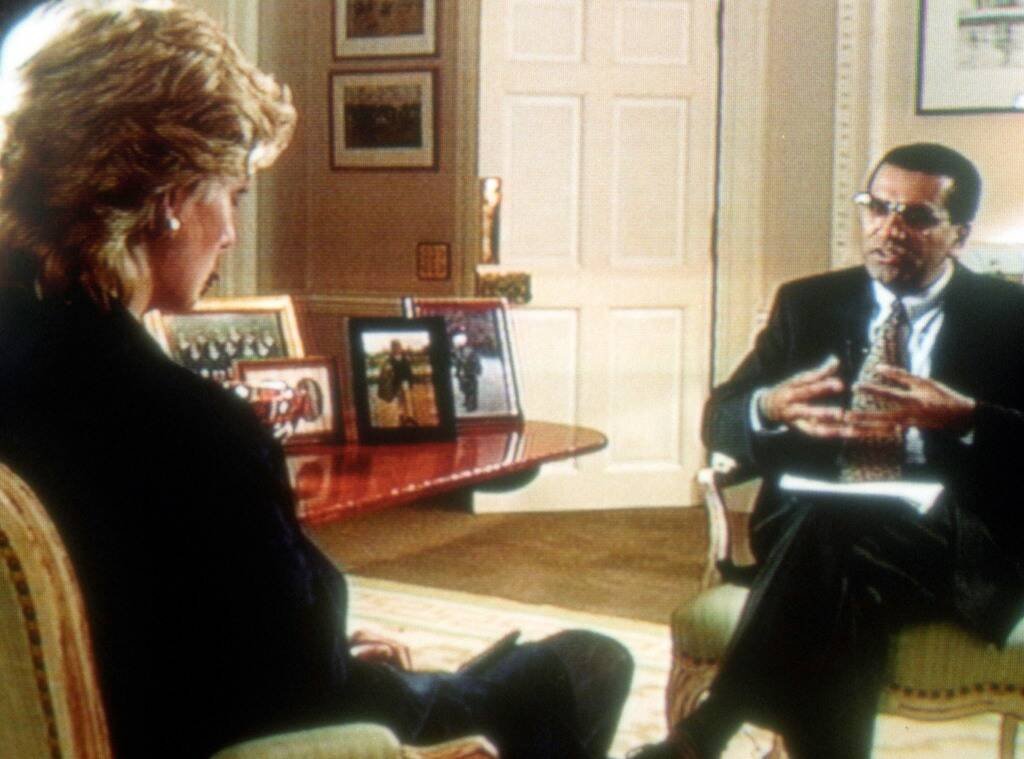 Prince William had previously said the interview with Bashir was a "false narrative" that "holds no legitimacy," requesting it "should never be aired again".
BBC Director-General Tim Davie has since issued an apology "for the way in which Princess Diana was deceived and the subsequent impact on all their lives" and promised that they would "never show the program again; nor will we license it in whole or part to other broadcasters".
Despite William's wish and the BBC's promise, it is understood that season five of The Crown will have an entire episode dedicated to Princess Diana's sit-down with Bashir, as producers of the show see the interview as crucial to the fifth season's plot.
An insider from the show previously told The Sun that "The Crown's creators see the interview as the keystone moment in series five".
"To the writers, the stormy marriage between Charles and Di led up to her outpouring on Panorama, and the aftermath of that decision defined her final months," they said.
The UK government has previously demanded that Netflix add a disclaimer clearly stating that the show is fiction, but the streaming service is still yet to do so.
Season five of The Crown will be available for streaming on November 7, on Netflix.