"This year will be the first time that I'm not with my husband on our anniversary in July, which is difficult, and it saddens me," Charlene said in the statement. "However, Albert and I had no choice but to follow the medical team's instructions, even though it is extremely difficult. He has been the most incredible support to me.
"My daily conversations with Albert and my children help immensely to keep my spirits up, but I miss being with them. It was special to have my family visit me in South Africa, and it was truly wonderful seeing them. I can't wait to be reunited with them."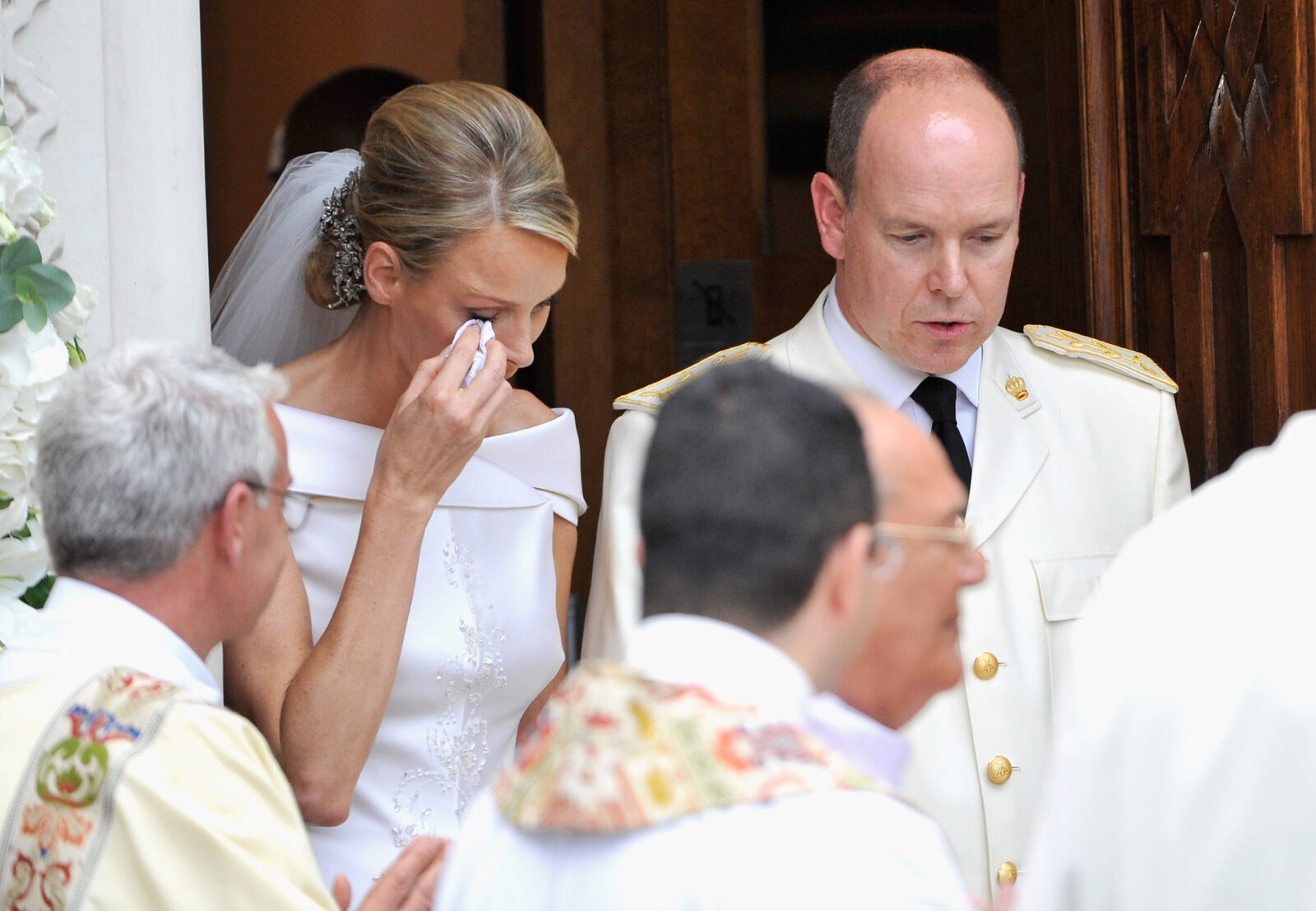 While the royal may have explained her absence, rumours are flying after claims that Albert has fathered another illegitimate child — said to be his third. In December 2020, claims surfaced that the Prince had been hit with a paternity suit from a Brazilian woman, who said he fathered her 15-year-old daughter while Albert and Charlene were together. Following the reports, Princess Charlene debuted her shocking new buzzcut, a move that many said was a show of how unhappy she was.
In 2005, a week after his father's death and ascending the throne, the controversial prince was forced to admit he had fathered an illegitimate son, Alexandre, with Nicole Coste, a flight attendant from Togo, who he had met during a flight. At the same time, an American waitress, Tamara Rotolo, was fighting to prove that Albert was the father of her daughter, Jazmin Grace, born in 1992. Both Jazmin, now 29, and Alexandre, 17, are now supported by their father.
In 2011, Charlene was seen tearfully walking down the aisle, and while she later claimed they were tears of happiness, reports soon surfaced that she had attempted to escape the palace before her wedding. The claims were followed by rumours that Prince Albert had either had a third child out of wedlock or that he was still seeing Nicole Coste behind Charlene's back.
It was reported that the Princess tried to escape on three separate occasions prior to their wedding: once seeking refuge at the South African Embassy while in France for a dress fitting, then trying to slip away during the Monaco Grand Prix and, finally, booking a one-way ticket to her home country — only to be stopped at the airport.
Charlene has been dubbed the "sad princess". Many residents of the municipality claim she is no match for their beloved Princess Grace, Albert's mother, who won an Oscar for Best Actress in 1955 before marrying Prince Rainier in 1956.