"I know what it is," she confidently says, before Meghan sceptically adds, "Really?"
Making reference to Meghan and Prince Harry's pregnancy announcement, Melissa then says: "My first guess — is it another photoshoot under a tree where you're looking very peaceful?"
Meghan replies back: "Peaceful under tree is me every day."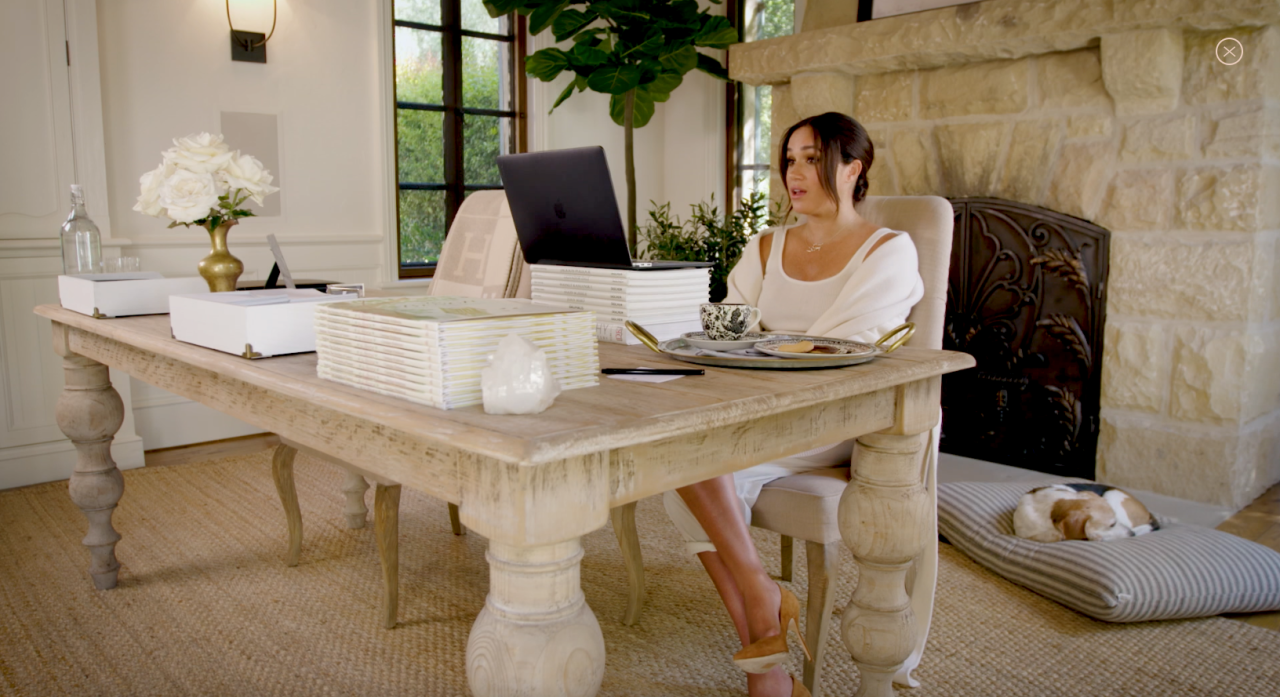 "No? Ok. Are we finally getting matching tattoos?" Melissa asks, before holding up an illustration of the pair surrounded by roses underneath a banner which says: 'Besties Forever'.
"I mean, you know I already have something very similar across my back," Meghan jokingly replies.
Melissa then lists off another few ideas like a Suits reunion and even a glamorous yacht party, all of which Meghan says no to. At one point in the clip, Harry even makes a cameo juggling in the background, prompting Meghan and Melissa to both start laughing.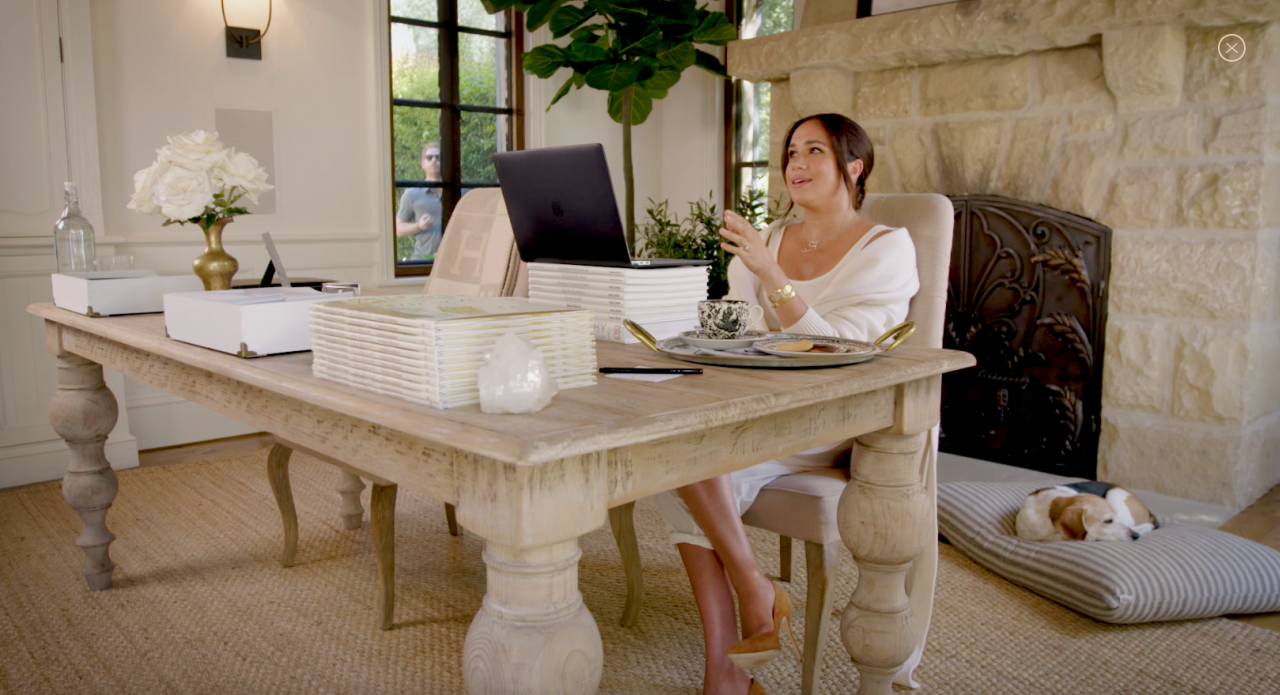 The duchess then launches into her actual plans for her 40th, explaining: "Because I'm turning 40, I'm asking 40 friends to donate 40 minutes of their time to help mentor a woman whose mobilising back into the workforce," Meghan says. "If we all do it, and all commit 40 minutes to an act of service, we can create a ripple effect."
Meghan shared more details about the initiative in a lengthy letter on the Archewell website. "In reflecting on my 40th birthday and the many things I am grateful for, I'm struck that time is among our greatest and most essential gifts: Time with our loved ones, time doing the things we love, time spent learning, laughing, growing, and the sacred time we have on this earth."
Meanwhile, on social media, the rest of the royal family celebrated her milestone birthday, with the Duke and Duchess of Cambridge writing on Twitter: "Wishing a happy 40th birthday to The Duchess of Sussex!"
Queen Elizabeth II and Prince Charles and Camilla, Duchess of Cornwall, both shared Instagram stories of the duchess.
You can watch the full video here.