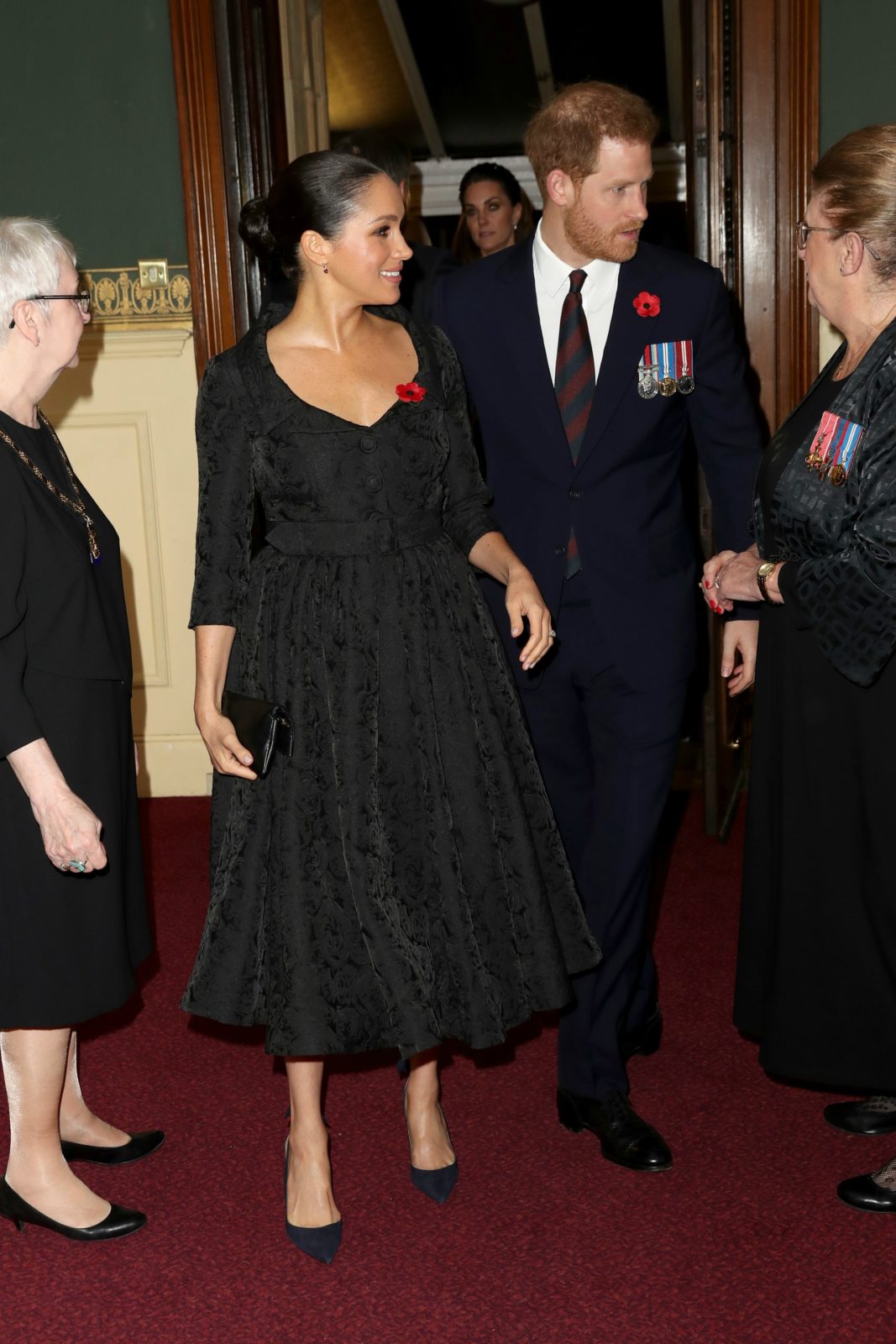 She wore a small poppy on her breast in a fitting tribute to the event and wore her hair down tied back in a bun.
Meanwhile, Harry opted for a navy blue suit for the concert – which is organised by the Royal British Legion and marks 100 years since the Armistice which brought World War I to an end.
Catherine opted for a completely different style, looking glowing in a boat-necked navy blue dress with long sleeves. She wore her hair loose for the festival, but wore three poppies in a statement cluster on her left shoulder.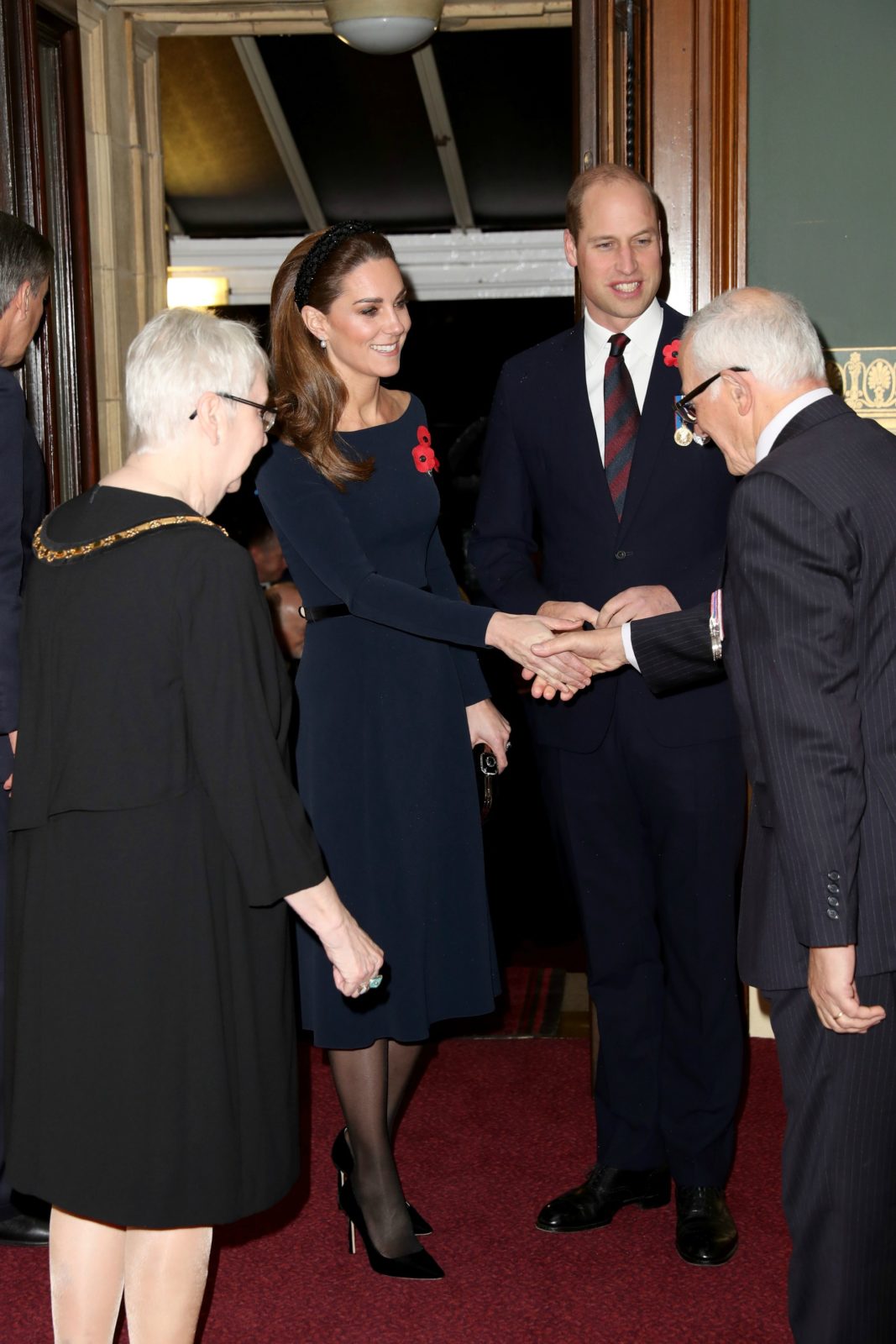 William was by her side in a darker blue suit to match his brother, and smiled happily as they were greeted at the door.
The Queen made her usual grand entrance to the event and looked incredible in a beautiful black dress. Like Catherine, she chose a larger poppy cluster on her shoulder and coupled her look with her statement pearls round her neck.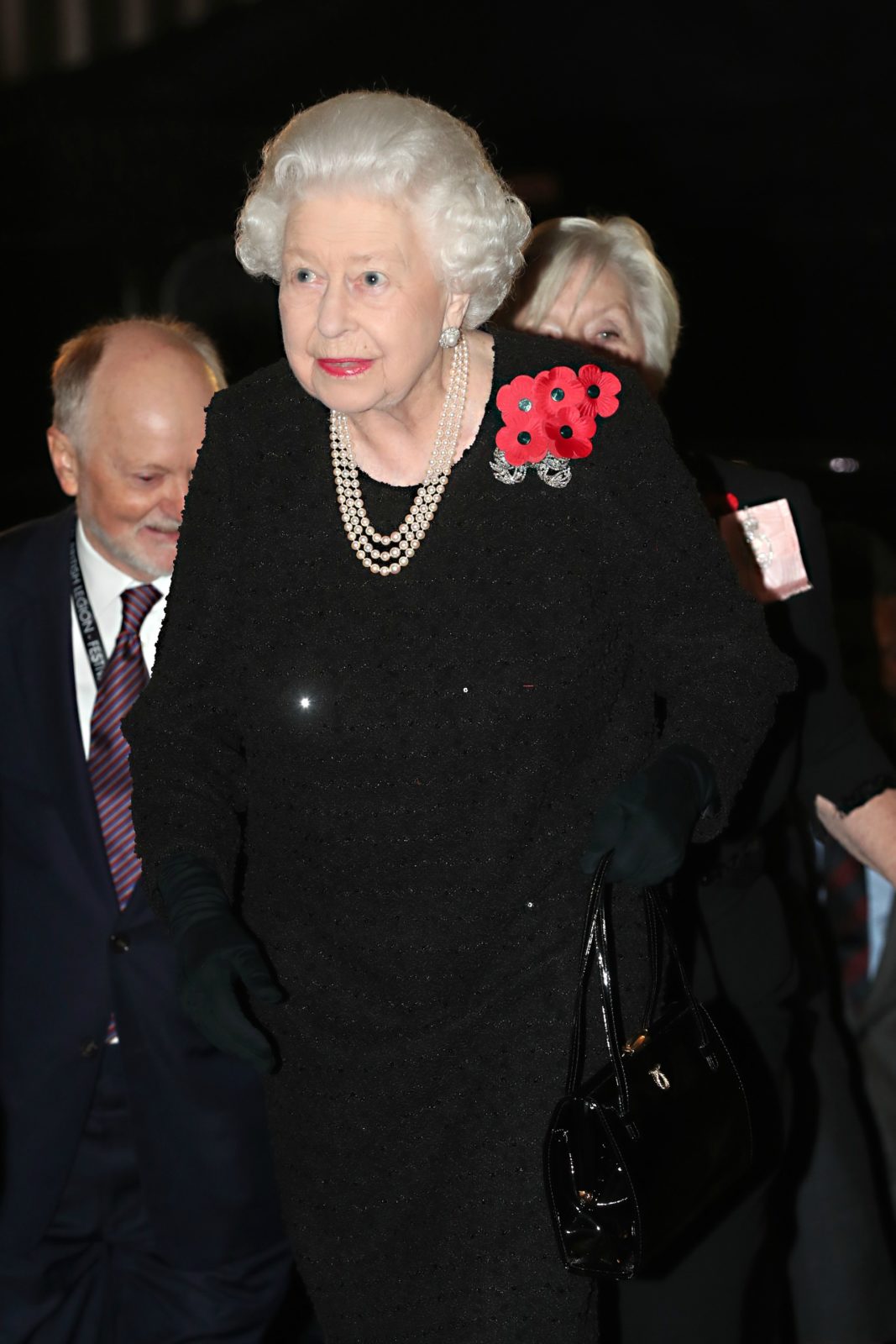 Elsewhere, Camilla stole the limelight from her husband Charles as she opted for a pretty knee-length black dress. She wrapped up from the cold air outside in black tights and wore low navy heels.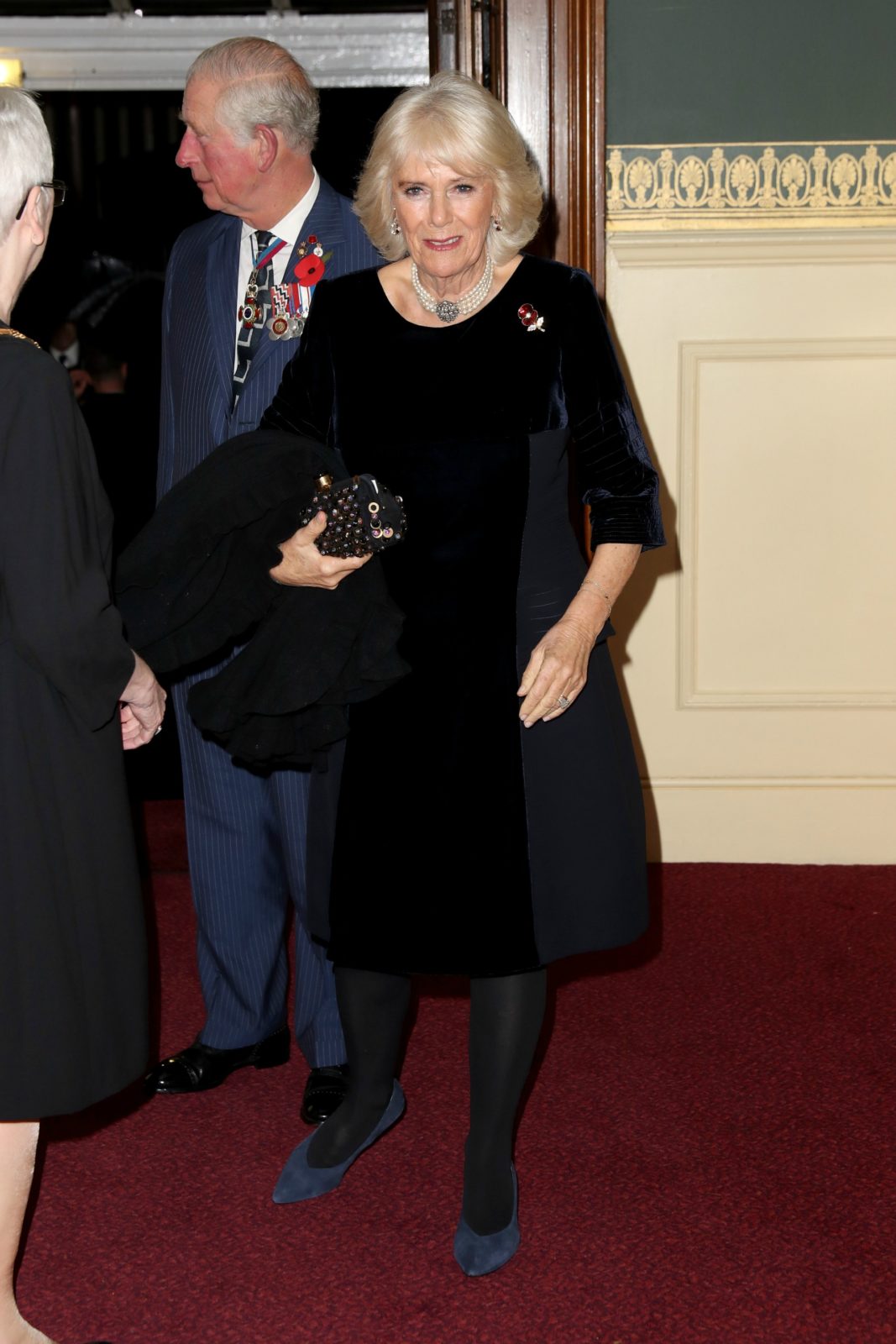 Sophie Wessex was also in attendance and wore a faux fur cropped jacket and a long black dress. The dress fell loosely to her ankles and she towered in higher black heels as she stood to chat to guests and organisers in the main entrance hall.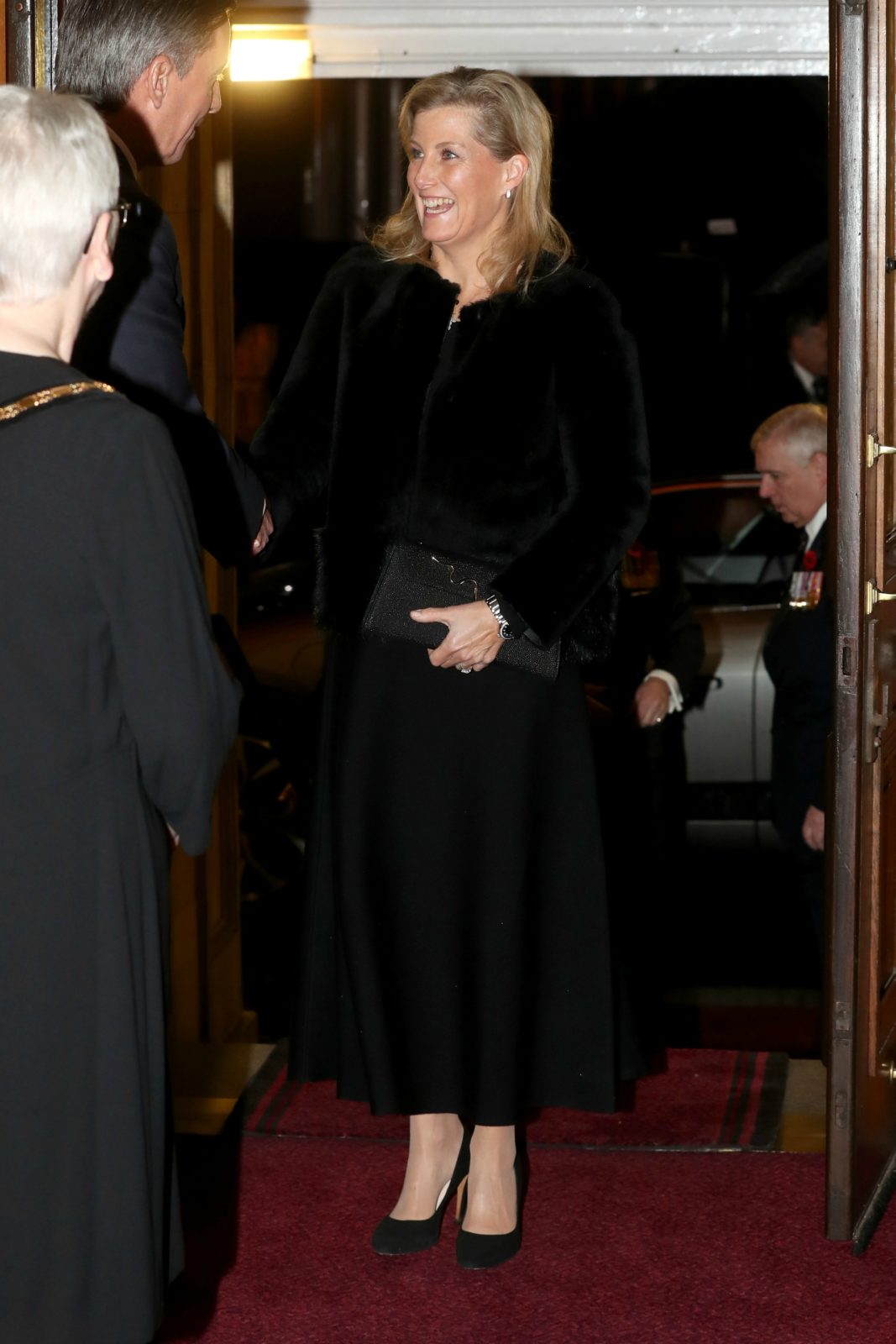 They have been hit with rumours that there's a rift between them for months and last month Prince Harry finally addressed claims he's grown apart from his brother Prince William in a very honest TV interview, admitting: "We're certainly on different paths."
When asked if there was any truth behind the claims of a rift, Harry initially laughed on camera before saying: "Part of this role, part of this job and this family being under the pressure it is under, inevitably stuff happens. But look, we are brothers, we will always be brothers. We are certainly on different paths at the moment but I will always be there for him and, as I know, he will always be there for me."
He went on to confirm they haven't spent as much time together recently, adding: "We don't see as much as we used to because we are so busy but I love him dearly and the majority of stuff is created out of nothing. As brothers, you have good days, you have bad days."