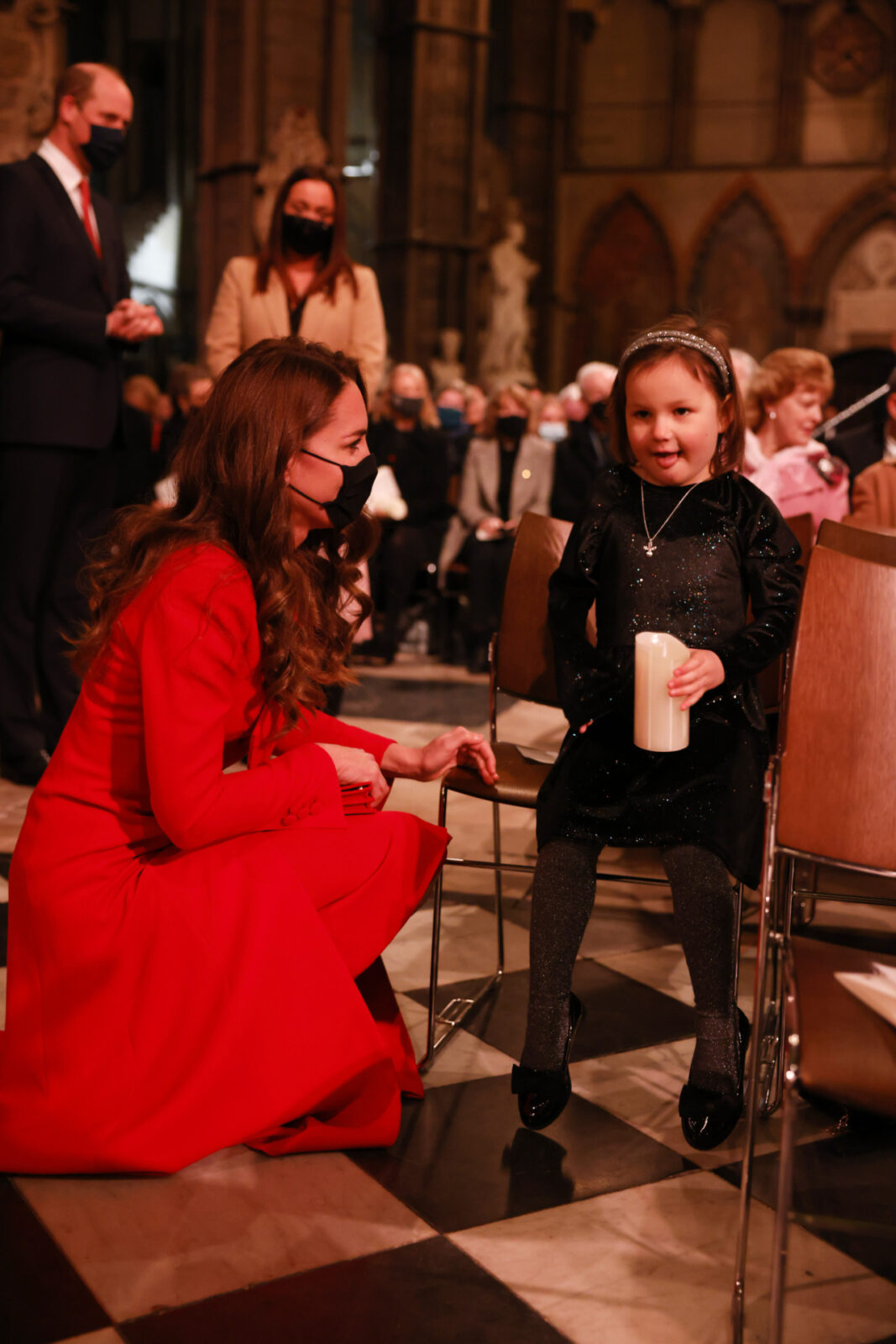 Ravishing Kate wore her long brunette hair down in loose silky waves, and wore elegant sapphire drop earrings that she loaned from the Queen.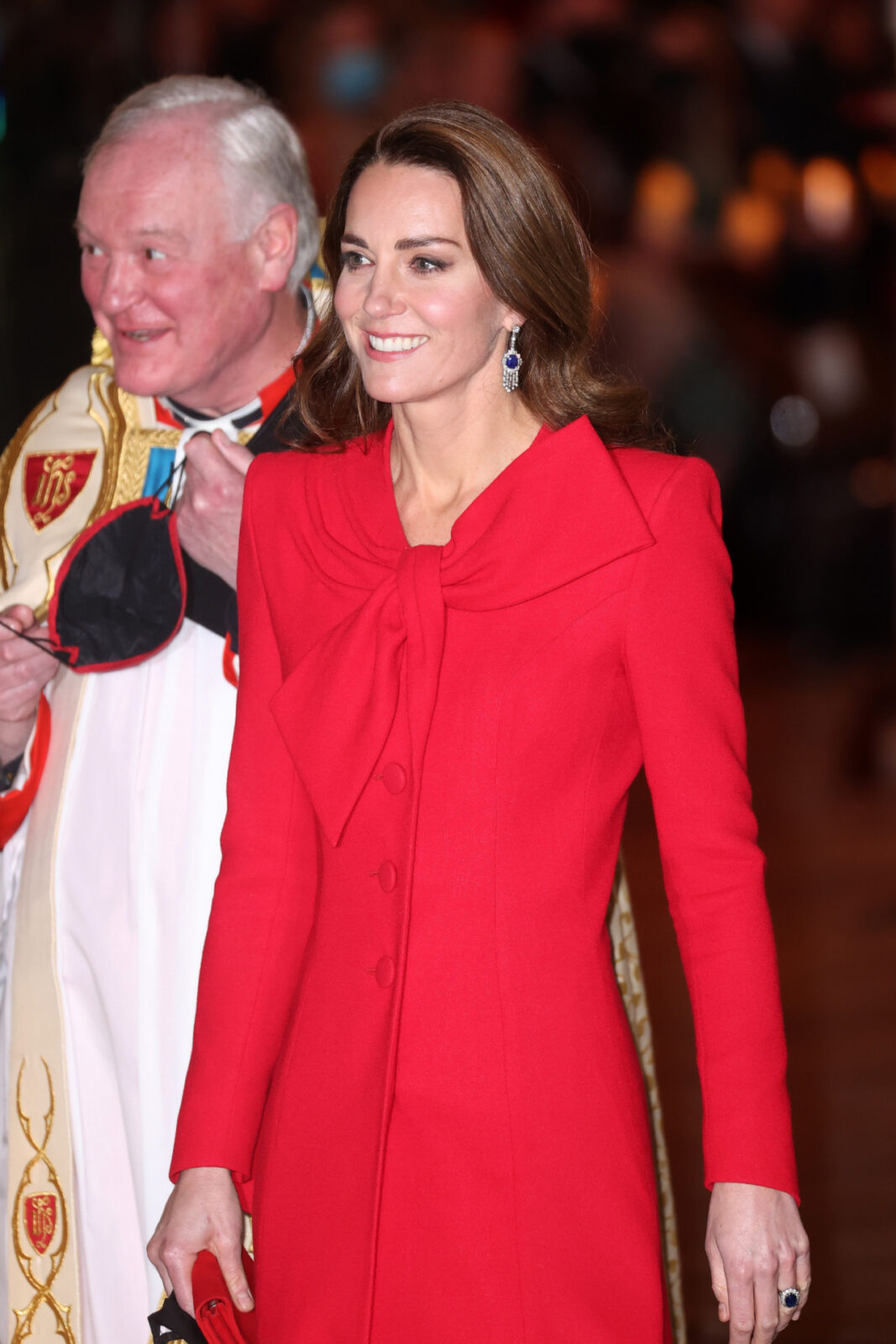 Prince William looked very smart as he accompanied his beautiful wife, wearing a charcoal suit, with a crisp white buttoned shirt, and a red tie with small white polka dots. Both William and Kate wore black surgical masks quired.
The service was held in recognition and celebration of those who stepped up to support their communities throughout the pandemic. Charity workers, teachers, emergency responders and volunteers from all corners of the United Kingdom gathered to attend the event, as did people with limited social connections, and those who had lost somebody close to them, due to Covid-19.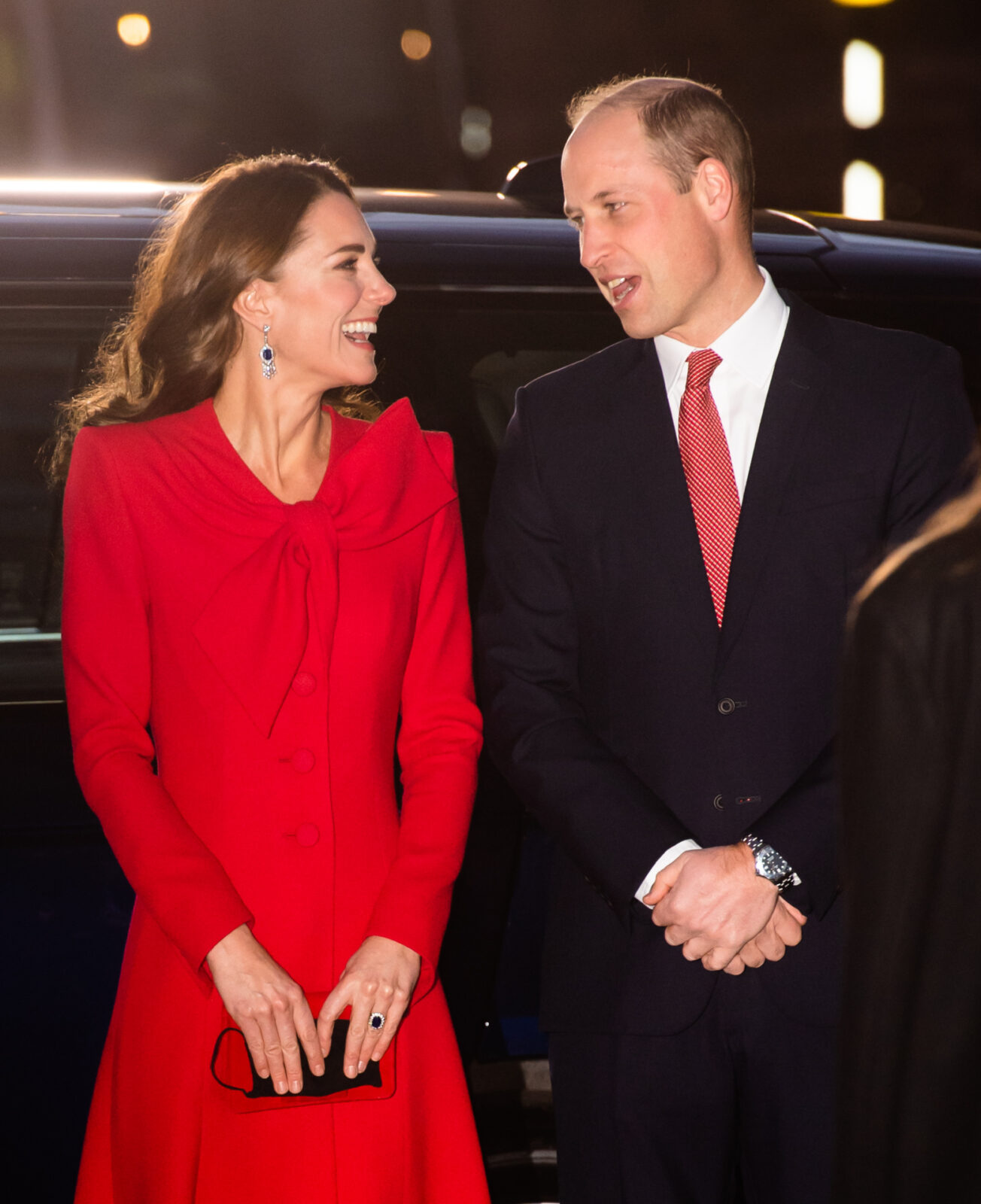 Kate spoke to the crowds, welcoming them to the carols, saying: "The Covid-19 pandemic has presented us all with countless and previously unimaginable challenges. We have lost loved ones, seen our frontline workers placed under immeasurable pressure, and we have experienced heart-wrenching isolation from those we hold most dear."
"Alongside this, we have seen how communities have come together to support those most in need. And through our separation from others, we have been reminded just how powerful human connection is to us all.
"Just how much we need one another. And how loving and feeling a sense of belonging to one another can provide comfort in tough times. The importance of simply being together.
In our roles, William and I are so fortunate to meet and spend time with phenomenal people across the country who day-in-day-out support individuals and families. And over the past two years, we have been truly inspired by countless people who have brought their communities together through simple acts of long and kindness.
"This carol service is our small way of recognising the inspiring contribution so many of you have made. Thank you.
"Christmas is a time when we can reflect on the past, listen to one another, focus on the relationships that nurture us and build our resilience, so we can look forward to a shared brighter future.
"My hope is that this service creates a moment for us to do this together.
"Over the next hour, we will celebrate the power of this time of year. And I wish you all the very best for the year ahead."
The royals also met with a cheeky reindeer pair and gave them a little scratch.