The Duke and Duchess of Cambridge joined the Prince of Wales and Duchess of Cornwall on Tuesday to meet with world leaders, as they hosted a royal reception at the COP26 in Scotland.
Will and Kate dazzled the crowd as they stepped out in matching blue outfits. Kate wore a tailored, royal blue cocktail dress, while Will matched in a navy blue suit paired with a skinny tie.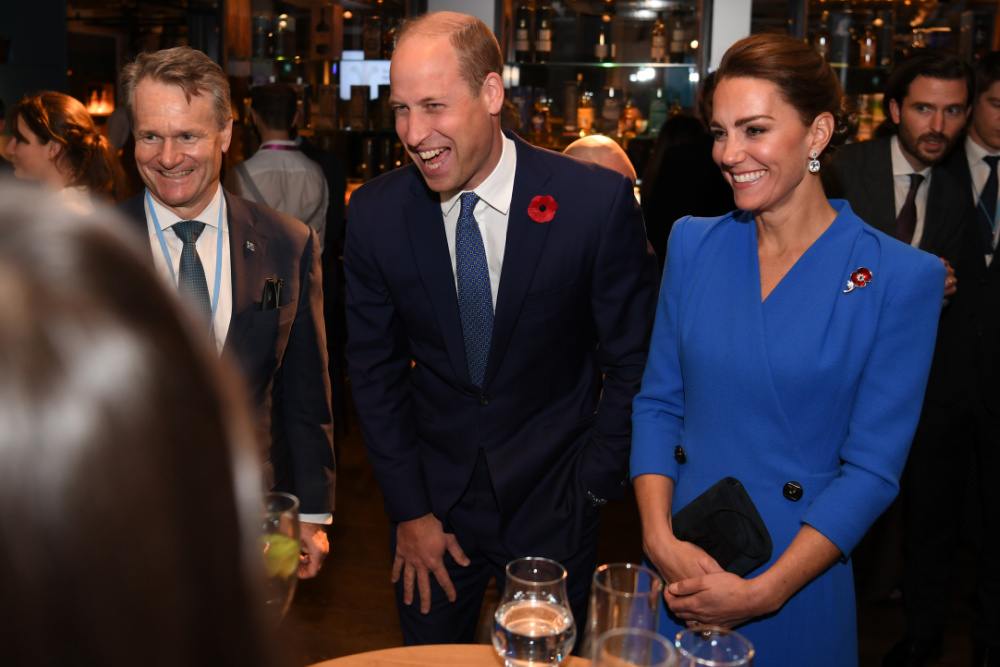 Alongside the royal couple were Prince Charles and Camilla, also dressing in various shades of blue. Camilla walked out in a navy blue button-up dress with black sheer stockings, as Charles smiled beside her in a deep blue pinstriped suit.