https://www.instagram.com/p/BzlHhZylvwT/
Meghan, 37, appears to have completely embraced motherhood as she flashed a beaming smile while proudly holding Archie on her knee.
Wearing a white dress and hat pinned to the side of her hair, which was tied in an elegant up do, she looked beautiful and elegant for the occasion alongside her husband Harry, 34, who opted for a cream suit and tie for a more summery look.
The Duchess of Cambridge was seated next to Meghan for the photo and looked super stylish in a shorter pink dress and headpiece, which she coupled with statement red stilettos, while William chose a classic navy suit.
Elsewhere, Camilla matched Meghan in a classy white dress which she coupled with some cream heels and a matching hat, while Doria chose a stunning peach-coloured ensemble.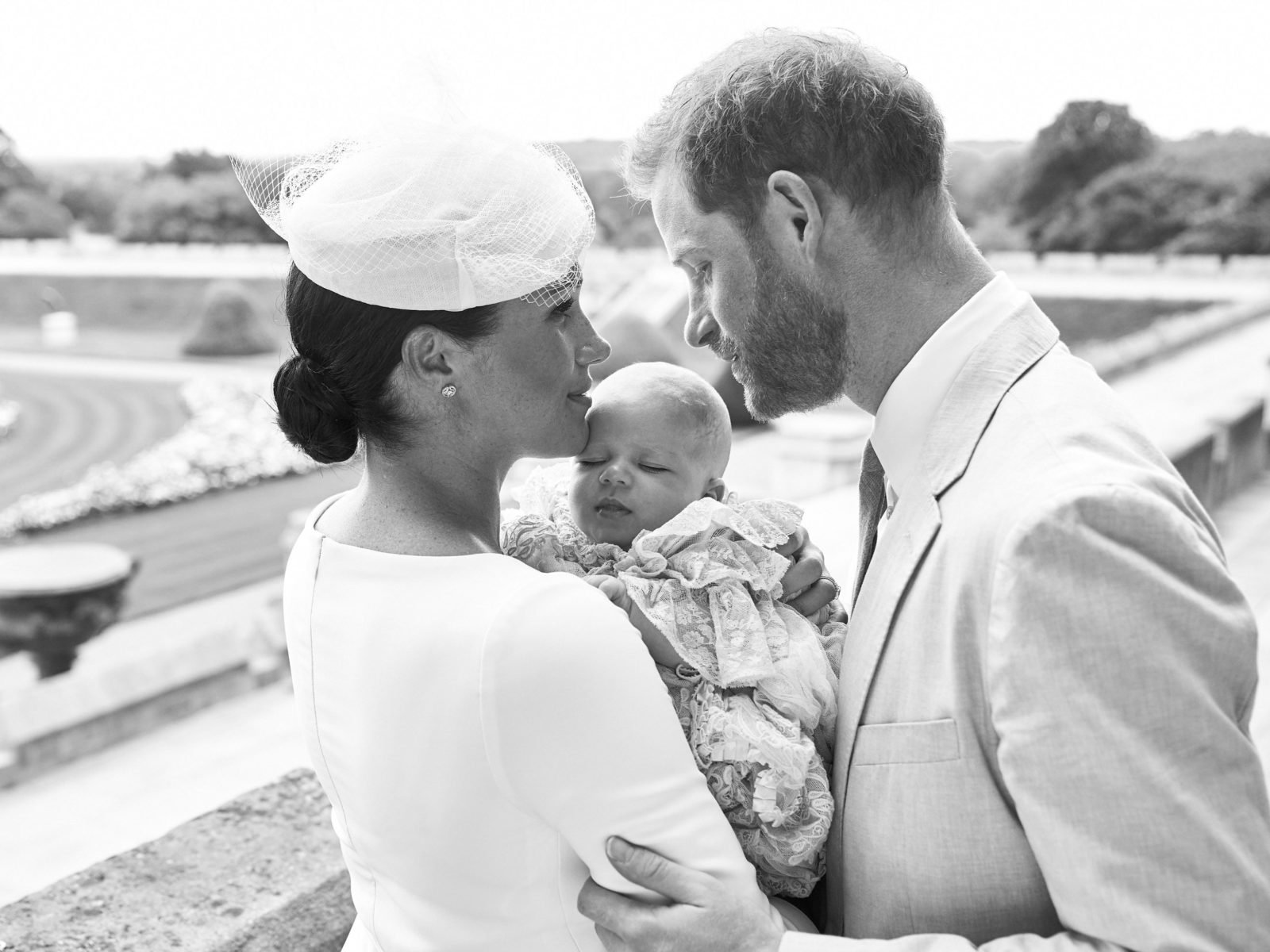 Harry and Meghan also shared a photo with their son outside on the day, as he appeared to be fast asleep in his mother's arms.
While Meghan is seen gazing lovingly at her husband in the photo, proud dad Harry looks down at Archie as he faces the camera in one of the closest photos of the bub yet.
Sharing a special message with their followers, the couple thanked the public for their ongoing support on their official Instagram page.
"The Duke and Duchess of Sussex are so happy to share the joy of this day with members of the public who have been incredibly supportive since the birth of their son," the message read.
"They thank you for your kindness in welcoming their first born and celebrating this special moment. Their Royal Highnesses feel fortunate to have enjoyed this day with family and the godparents of Archie."
https://www.instagram.com/p/ByxRc1hlo6Y/
Archie wore the same traditional royal christening gown as all three of his cousins Prince George, Princess Charlotte and Prince Louis, as well as several other royal babies over the last decade.
It's a replica of one that Queen Victoria commissioned for her daughter Victoria Adelaide Mary Louisa in 1841. That original gown was worn by 62 royal babies, including the Queen herself, past monarchs Edward VII, George V, Edward VIII and George VI, as well as Princes Charles, William and Harry.
Read more: As Harry and Meghan baptise baby Archie: A look at past royal christenings
The couple have chosen not to publicly release the names of the people they've chosen to be Archie's godparents.
Are you a fan of the royals? Do you agree with Harry and Meghan's decision to keep Archie's christening private?