"I am sure that this, my Coronation, is not the symbol of a power and a splendour that are gone but a declaration of our hopes for the future, and for the years I may, by God's Grace and Mercy, be given to reign and serve you as your Queen."
1957 – The Queen's first televised Christmas Broadcast 
The Queen delivered her first televised Christmas broadcast in 1957, emphasising the transition from the British Empire into the Commonwealth of equal nations.
"It has always been easy to hate and destroy. To build and to cherish is much more difficult. That is why we can take pride in the new Commonwealth we are building. This year Ghana and Malaya joined our brotherhood. Both these countries are now entirely self-governing. Both achieved their new status amicably and peacefully."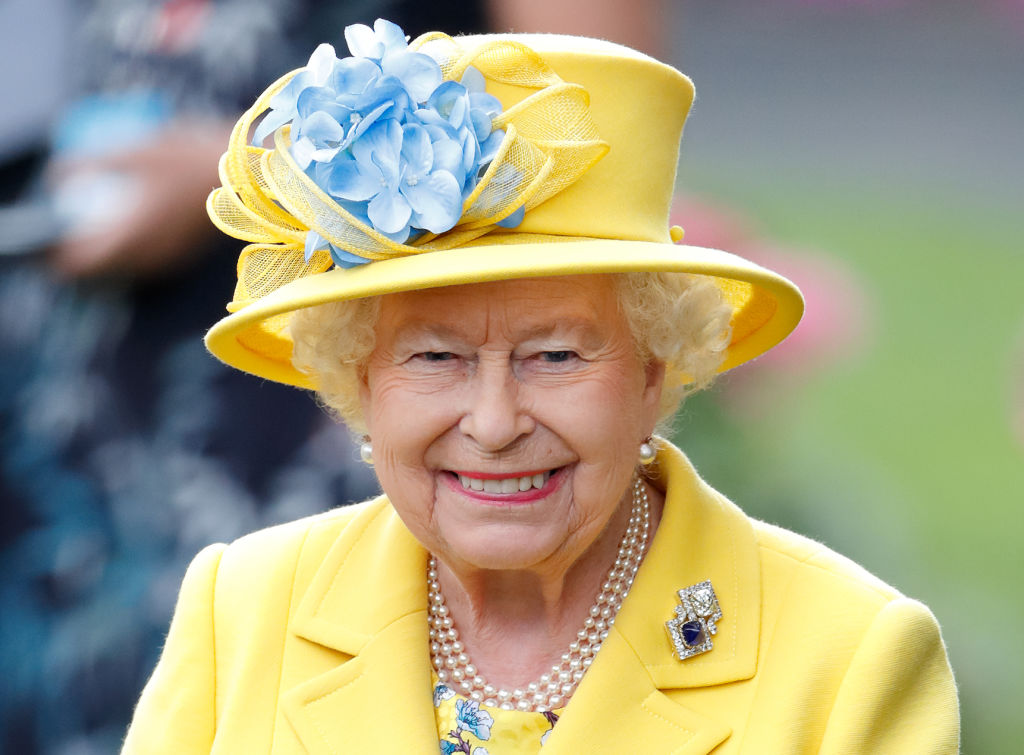 1985 – Aching from smiling 
The Queen is known for her witty comebacks, and back in 1985, someone had asked why she wore such a serious expression all the time, to which she responded: "I simply ache from smiling. Why are women expected to beam all the time?".
"It's unfair. If a man looks solemn, it's automatically assumed he's a serious person, not a miserable one," she continued.
1986 – New Zealand Eggs 
When visiting New Zealand in 1986, the Queen and Prince Philip were egged by protestors.
Later, during the official state banquet, the Queen remarked: "New Zealand has long been renowned for its dairy produce, though I should say that I myself prefer my New Zealand eggs for breakfast."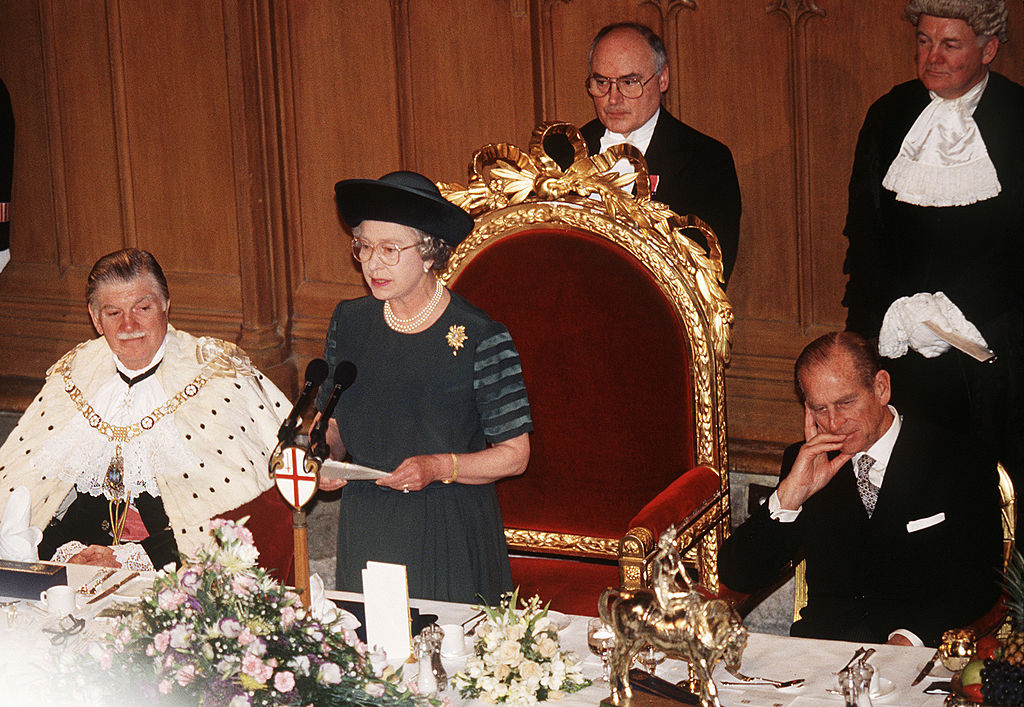 1992 – The Queen's 'Annus Horribilis' 
1992 should have been a year of celebration for the Queen as she celebrated her Ruby Jubilee. Instead, the year is famously known as her "Annus Horribilis" as the marriages of three of her four children broke down with intimate royal scandals detailed in the tabloid press. 
"1992 is not a year on which I shall look back with undiluted pleasure. In the words of one of my more sympathetic correspondents, it has turned out to be an 'Annus Horribilis'."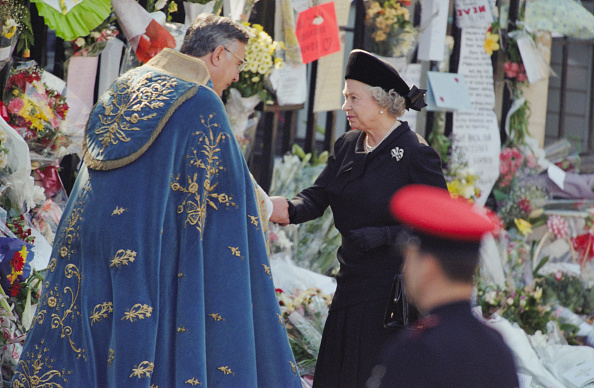 1997 – Death of Princess Diana 
Back in 1997, the world was shaken by the unexpected death of Princess Diana.
Initially, the Queen remained at Balmoral Castle with her extended family, keeping her grandsons Prince William and Harry out of the public eye, to grieve the loss of their mother in private. However, British newspapers demanded that the Queen "show us you care, M'am." Shortly after, the royal family returned to London where the Queen spoke directly to the public. 
"So what I say to you now, as your Queen and as a grandmother, I say from my heart. First, I want to pay tribute to Diana myself… I admired and respected her—for her energy and commitment to others, and especially for her devotion to her two boys."
1997 – Her 50th wedding anniversary to Prince Philip 
In the same year of Princess Diana's death, Queen Elizabeth celebrated her 50th wedding anniversary with her husband, Prince Philip. The Queen gave a speech, expressing her love for her husband and how much he supported her and their country while she served as their Queen. 
"He is someone who doesn't take easily to compliments but he has, quite simply, been my strength and stay all these years, and I, and his whole family, and this and many other countries, owe him a debt greater than he would ever claim, or we shall ever know," she said.
2001 – World Trade Centre attack 
"Grief is the price we pay for love," was the message the Queen had sent to New York in the aftermath of the September 11 attack. 
2004 – Christmas Broadcast
During her 2004 Christmas Broadcast, Queen Elizabeth II addressed the themes of religious tolerance, stating that "everyone is our neighbour, no matter what race, creed or colour."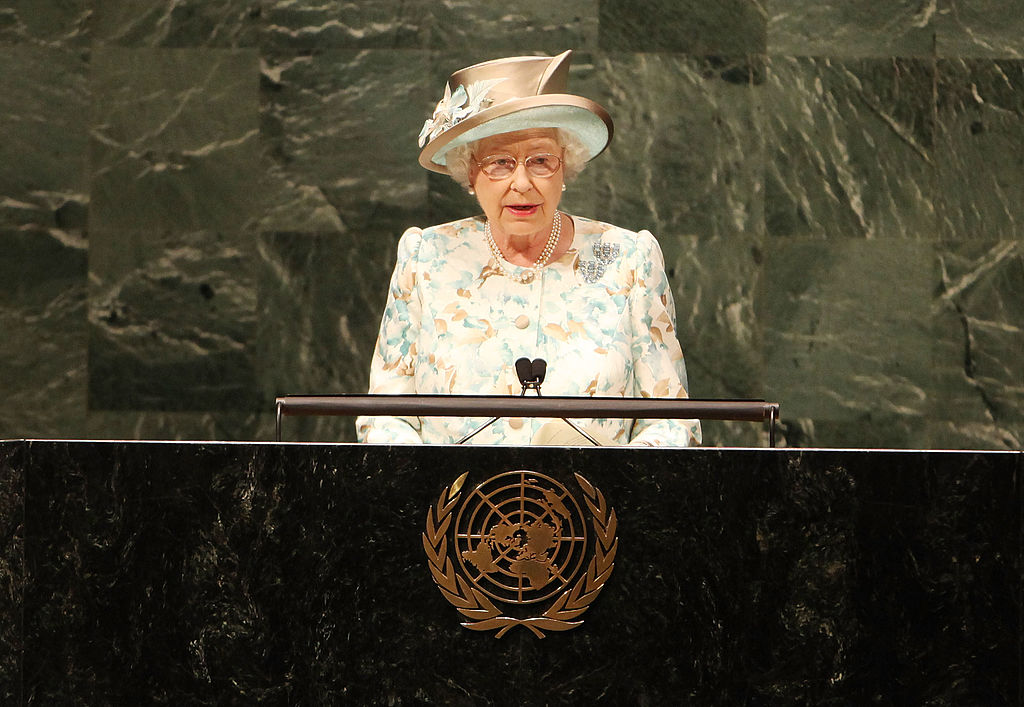 2010 – Her first speech to the UN since 1957
In 2010, Queen Elizabeth gave a seven-minute-long speech. This marked the first time in more than 50 years since Queen Elizabeth had addressed the United Nations. 
"I know of no single formula for success, but over the years I have observed that some attributes of leadership are universal and are often about finding ways of encouraging people to combine their efforts, their talents, their insights, their enthusiasm and their inspiration to work together."
2011 – On being a 21st-century monarch 
At the Commonwealth Heads of Government Meeting in Perth, Australia, all 16 prime misters agreed in principle to a gender-neutral royal success. 
"The theme this year is, 'Women as Agents of Change'. It reminds us of the potential in our societies that is yet to be fully unlocked, and it encourages us to find ways to allow all girls and women to play their full part."
2012 – The Queen's Diamond Jubilee 
Queen Elizabeth II is the second British and Commonwealth Monarch to ever celebrate 60 years on the throne. The first was Queen Victoria. 
"The events that I have attended to mark my Diamond Jubilee have been a humbling experience. It has touched me deeply to see so many thousands of families, neighbours and friends celebrating together in such a happy atmosphere."
2016 – Chelsea Flower Show 
During the Chelsea Flower Show in 2016, a gardener told the Queen how the lilies of the valley are known to have poisonous traits. To which, the Queen replied darkly, "I've been given two bunches this week. Perhaps they want me dead."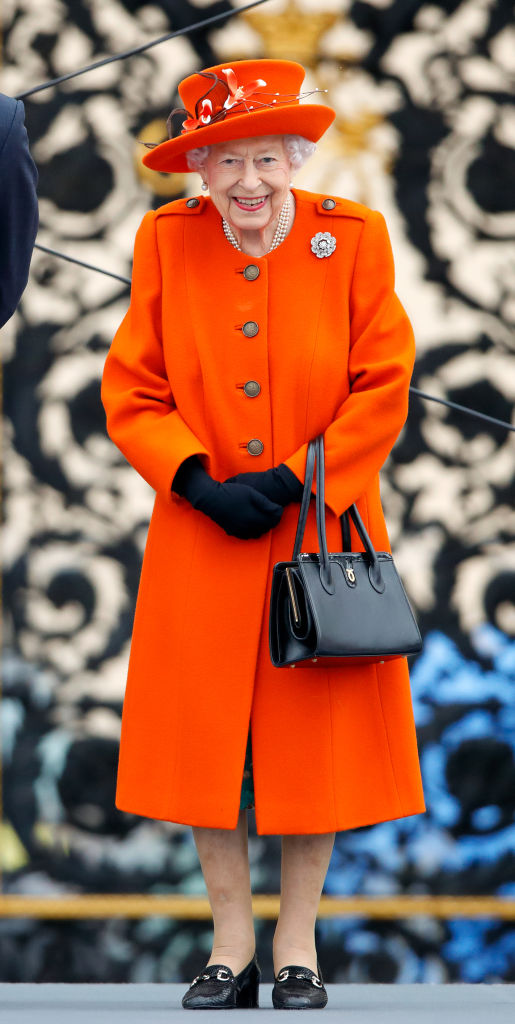 2019 – On her choice of bright bold coloured clothing
Even more so than the one above, this quote really shines a light on the Queen's lively sense of humour. The 95-year-old monarch is known for wearing very bright clothing, in his biography, Our Queen author Robert Hardman noted she once explained why she chooses bright over neutral colours. 
"If I wore beige, nobody would know who I am," she said. 
2020 – Her broadcast to the UK and the commonwealth amid the pandemic 
In a rare televised broadcast, Queen Elizabeth addressed the commonwealth in its fight against the coronavirus. 
"While we have faced challenges before, this one is different. This time we join with all nations across the globe in a common endeavour, using the great advances of science and our instinctive compassion to heal. We will succeed – and that success will belong to every one of us."
2021 – The Queen's video call to British scientists in honour of science week
In her 70-year reign, the Queen has had a whirlwind of unprecedented political, cultural and technological change. She always endeavoured to engage with the latest developments and discoveries. 
"It's fascinating to see the pictures of Mars—it's unbelievable, really, to think one can actually see its surface!"