Looking confused Oliver asked the presenter, "What's that in English? What did you just say?"
"Ah, Vegemite toast. What's a Tim Tam? What is it, it sounds like some terrible rash," he said.
The presenter explained that it was a chocolate biscuit and promised to find him one to try after the interview.
On being offered a Tim Tam a bit later, an intrigued Oliver was impressed.
He reached for the Aussie biscuit and said, "This is the moment of truth – this thing I have never had before."
After having a bite he said, "Very, very nice … I will never forget this moment."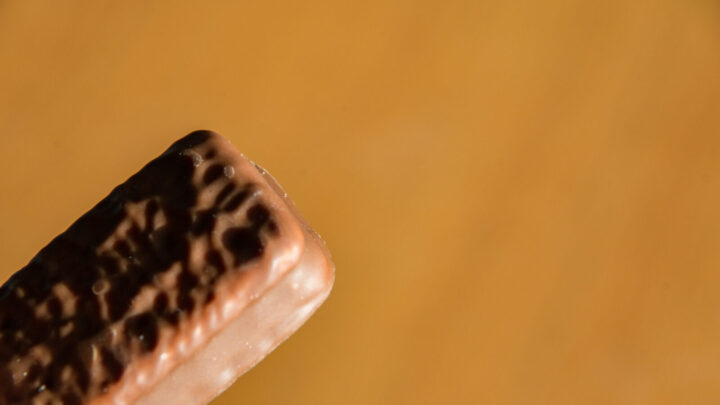 In an exclusive interview with
News.com.au
he explained how his mum and dad would treat them every now and again to a cruise.
"I grew up in a pub and I lived above the pub restaurant. Mum and Dad worked very, very hard and every now and again we used to go on a cruise — it was one of the things that we did as a family until I was about of 13 or 14."
"And we used to love it. I think that was the only way that Dad could switch off.
"But now I've got eight restaurants in eight ships, and I never, ever dreamt when I was forging my career that, that would ever happen, but it's nearly a ten year relationship."
The last few years however have not been a bed of roses for Oliver who's UK restaurants went under business administration in 2019. At its peak, his Jamie's Italian restaurant chain had 44 stores in the UK alone as well as others around the world.
The UK stores were turning over £108 million (AU$195 million) each year but all barring three were abruptly shut down in May 2019 leaving 1000 employees without jobs. At the time Oliver said he was "utterly devastated" by the closures.
It has been a long journey but it seems the chef has landed back on his feet and is now visiting Australia to celebrate his ongoing association with Royal Caribbean Cruises.
Having visited Australia on and off for the past 20 years, he has been down under less frequently since the COVID-19 pandemic.
About the country he said, "I just love it here. It always feels like weirdly, my true home. I feel like my style of cooking, my personality, my ridiculous jokes seem to go down better here than back home."
Oliver is known for his accessible and down-to-earth approach to cooking and has also been involved in discussions about food policy, nutrition, and public health.
With countless recipe books under his belt, his work extends beyond the kitchen into the realms of education and advocacy for healthier lifestyles.