The importance of having a sense of purpose in retirement
By finding a new sense of purpose and meaning, retirees can create a new sense of identity and direction in their lives. This may involve pursuing hobbies, volunteering, traveling, or spending time with loved ones. Research has shown that having a sense of purpose in retirement can lead to better physical and mental health, increased longevity, and overall greater life satisfaction.
A recent study of those over 50 showed that picking up a part-time job or volunteering for a charity could do more than simply keep you entertained in retirement. In fact, having a purpose in life could actually help you live longer.
Research published in the JAMA Network Open Journal by the University of Michigan analysed data from 6,985 adult participants in the Health and Retirement Study to assess whether meaningfulness in life impacted death. Participants filled out questionnaires in 2006 and researchers analysed the cause of death in participants between 2006 and 2010.
The study found that participants who felt they had a stronger purpose in life were shown to have a lower risk of dying.
Additionally, having a sense of purpose can provide structure and motivation, which can help individuals stay active and engaged in their communities.
By embracing the opportunities that retirement presents and finding new ways to contribute to the world, retirees can lead happy and fulfilling lives in their later years.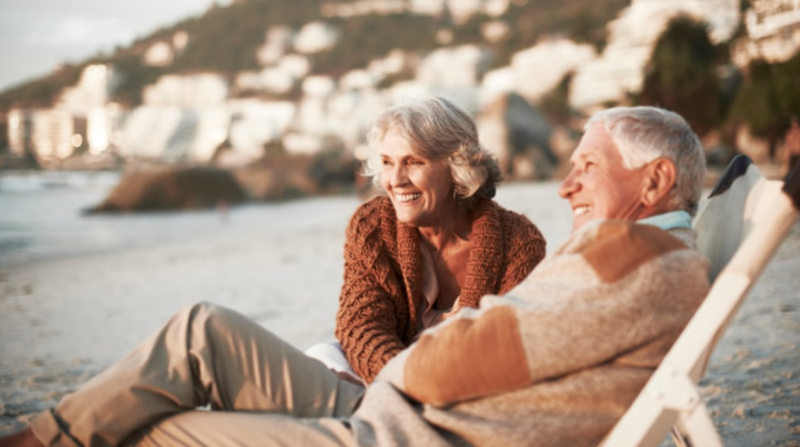 How to find purpose in retirement
Retirees can find a sense of purpose and meaning in retirement by exploring their interests and passions, trying new things, and giving back to their communities. This may involve taking up a new hobby or pursuing a lifelong interest, such as painting, writing, or photography.
Volunteering for a local charity or community organization can also provide a sense of purpose and help retirees feel connected to their community. Additionally, many retirees find meaning and fulfillment by spending more time with family and friends or traveling and experiencing new cultures.
Hobbies are one way over 60s can find purpose and meaning in retirement by exploring their passions. Retirement provides the opportunity to do things that one may not have had time for during their working years.
These hobbies can include creative endeavours such as painting or writing, or outdoor pursuits such as hiking or gardening. Hobbies can bring a sense of joy and create new experiences, encourage a sense of community, and help maintain a healthy lifestyle.
Behavioural scientist, author and conference speaker, David Penglase cites "vast studies linking hobbies and leisure activities to positive wellbeing outcomes".
"Staying on my theme for wellbeing and meaningful living, active leisure is associated with greater levels of experienced happiness and meaningfulness, as well as with lower levels of sadness," he says.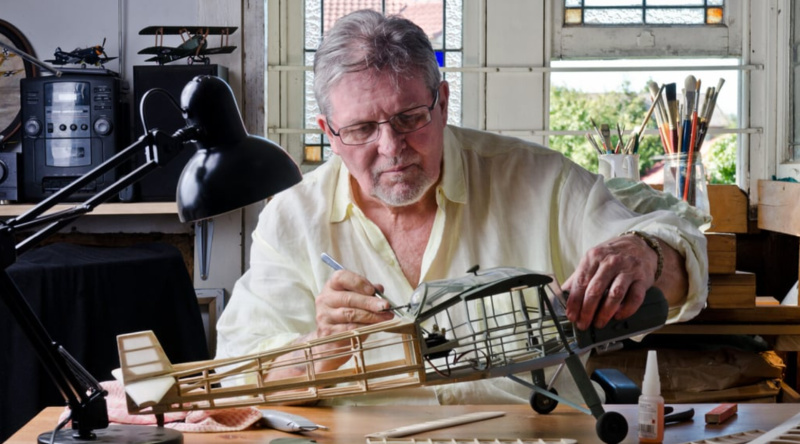 Travel can provide a sense of purpose and meaning in retirement by offering the opportunity to learn about new cultures, meet new people, and challenge oneself physically and mentally. Whether it's a weekend getaway to a nearby city or a month-long trip overseas, travel can help retirees stay engaged and stimulated, and provide a sense of adventure that may have been missing from their daily routine.
Senior Editor & writer at Broke Backpacker, Aiden Freeborn believes that "getting out and exploring the world" is an "ideal" activity for those who want to make the most of their golden years.
"Getting out and exploring the world will help keep you fit, engaged, and enthusiastic about life. Travel can look different for different people. Some might go on a round the world cruise, while others might prefer to stay closer to home. Even visiting a neighbouring town can be an adventure," Freeborn says.
"Travel can also be a great way to meet people and make new friends. Organised tours can be good for this, or you might prefer to just take off and see where you end up.
"Having new experiences, and learning new things, is great for confidence, resilience, and wellbeing. It can remind you that, whatever your age, you still deserve fun, fulfillment, and adventure."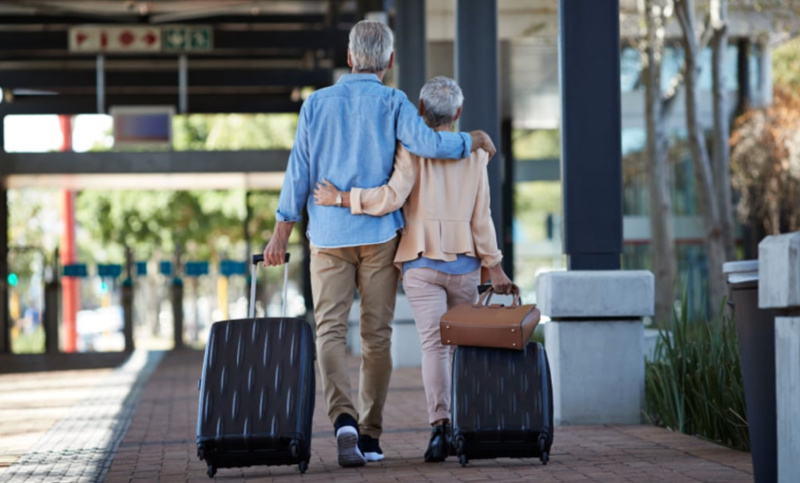 Maintaining social connections with friends, family, and other retirees can provide a sense of community and belonging, which is essential for maintaining a meaningful retirement. By pursuing their interests and staying engaged with their community, retirees can find a renewed sense of purpose in their lives.
Humans are social beings. We are hard-wired for connection, so it's important at any age but as we get older building friendships is increasingly important for our well-being.
"Having family and friends who are an active part of your life has been shown to keep loneliness and depression at bay. There are mental, emotional, and even physical health benefits to being socially connected with others," relationship and divorce coach Sallyanne Hartnell tells Starts at 60.
"There are strong links between maintaining social connections and having better overall mental and physical health, as well as a more positive outlook on life and in general, enjoying life more."
A great way to meet like-minded over-60s right around Australia is at your local Starts at 60 Meet Up event. Hosted by volunteers from the Starts at 60 community, Starts at 60 Meet Ups take place once a month across the country where attendees catch up over coffee or lunch, and most importantly good company.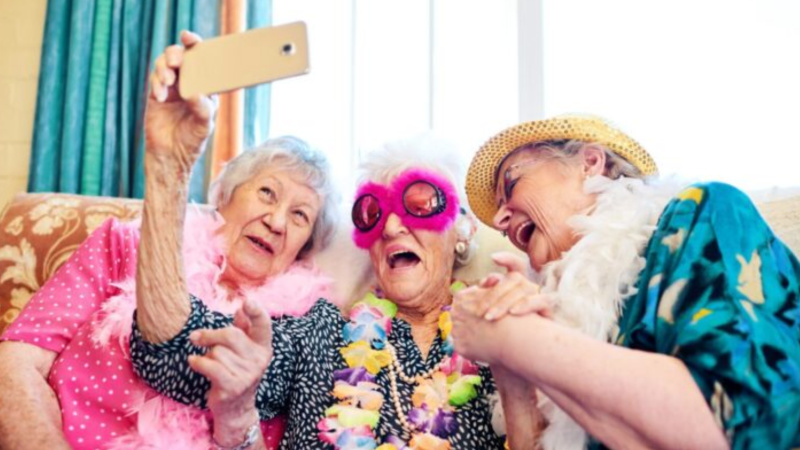 Volunteering: If taking on an endeavour that is not only enjoyable but also highly rewarding seems of interest then Managing Director, LINK Community & Transport Dr. Danny Davis suggests engaging with outings programs and trying your hand at volunteering.
"Older people who have trouble getting about under their own steam really enjoy our outings program," Davis says.
"They like to get out to interesting and engaging places, to be amongst like-minded people, but to know there is a bit of a safety net for them."
Davis explains that "volunteering gives people a real sense of belonging in a community, a team, a family that values what they have to offer, and welcomes them into the family."
"Becoming a volunteer is a wonderful opportunity for people to take up an active role within their community and reinvest in their own fulfillment, direction, and sense of purpose," Davis explains.
Ultimately, finding purpose and meaning in retirement is about staying engaged, active, and curious, and continuing to learn and grow in new and exciting ways.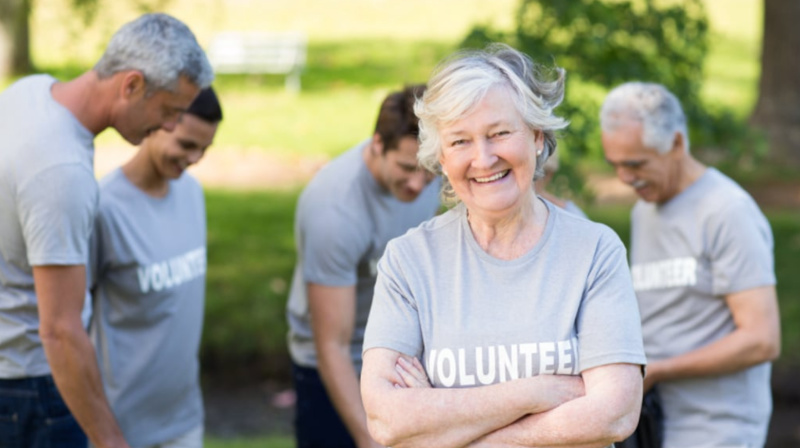 In an effort to better understand how to find meaning and purpose in retirement, Starts at 60 went straight to the source and sought out insights from our very own community on how they achieved a sense of purpose in their golden years.
Following her retirement, Tina*  decided to embrace a more peaceful lifestyle in her search for meaning and purpose and began farming.
"I married an Aussie farmer at age 69 and had to learn how to handle sheep including shearing, drive farm machinery, look after lambs and sick animals, farm accounts…the list went on!" she says.
Shirley* is turning 77 "in a few months" and has kept busy in retirement, finding purpose in regular visits to the gym and the golf course.
"I do a gym class three times a week with a lot of youngies and trainers who give me a lot of encouragement, and play golf one to two times a week," Shirley reveals.
"As they say "use it or lose it" and I aim to keep it as well as enjoy myself. I don't take myself too seriously and try to enjoy life."
Cheryl decided to move "into a beautiful lifestyle village" while taking up a number of new hobbies.
"Taken up line dancing 4 days a week plus socials on some weekends. Walk my dog & generally enjoy a great social life. Catch up with my family once a week. Loving my retirement!" Cheryl explains.
For Nigel, the grey nomad lifestyle offered not only enjoyment in his golden years but purpose as well.
"We've got a new caravan and making the most now. Went across the Nullarbor recently," Nigel says.
"Got home yesterday from a few days at 12 mile bend – Kevington, heading to Noosa in April then possibly up to Townsville for a few days then heading west and then south – who knows where! Grey Nomads rule!"
For Dave* retirement has seemingly been a nonstop adventure. Not only has he "learnt to ride a horse" but he has also travelled the world collecting new experiences.
"Learnt to drive a horse and carriage. Moved interstate and back again. Built a "Bali hut". Bought and learnt to use a tractor and backhoe. Got my boat licence. Bought a motorbike," he reveals.
"Started learning African drumming. Converted a Hi Ace Commuter to a camper van. Went on cruises to Greek Islands, New Zealand, Dubai and other places. Went to Barcelona for a concert. Climbed Siguriya in Sri Lanka. Became a grandad."
Travel was on the cards for Gaye* who found purpose in a "fabulous adventure" with her husband.
"We took 79 days, walked 2,226km by ourselves with backpacks. Rain, hail & shine. It was amazing & the most fabulous adventure we've ever done!"
Tanya chose to pursue a new career before travelling and keeping herself busy with hobbies she enjoys. 
"Went back to study and trained as a massage therapist, reflexologist, and an aromatherapist. Established my own business combining those three therapies," Tanya reveals.
"After losing my husband, I stopped this work and travelled in Europe, Russia, Canada and Alaska.
Currently I keep myself active with things like a Book Club, crosswords, meeting longterm friends, and helping a semi-invalid family member. In my mid 70s, this all keeps me busy and mentally alert."
Retirement can be a time of great opportunity to find new purpose and meaning in life. From volunteer work to pursuing long-time passions and hobbies, there are countless ways to stay engaged and fulfilled during this phase of life.
Given the responses from our Starts at 60 community, it's evident that retirement is not just about winding down, but rather about exploring new horizons and embracing a fulfilling lifestyle that offers a sense of purpose and meaning.
By taking the time to reflect, discover and experiment, retirees can find a renewed sense of purpose and meaning, making the most of their golden years.
* last name removed for privacy reasons.