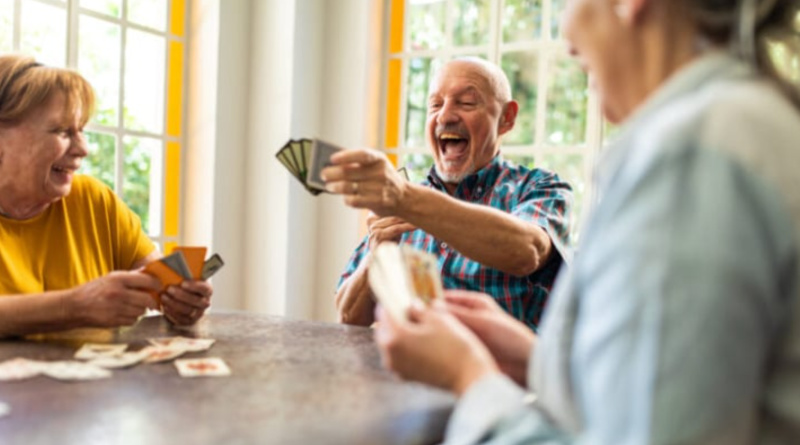 Why having a hobby is so important?
Having a hobby can be important for many reasons and is especially beneficial for those over 60. It can provide a sense of purpose and fulfillment in later life, offer an escape from daily routines and stress, stimulate creativity and personal growth, and provide a sense of accomplishment.
Hobbies can also bring joy, satisfaction and a sense of achievement to one's life, as well as provide opportunities to socialise and connect with others who share similar interests. Furthermore, hobbies can also help keep the mind and body active, leading to a healthier and more fulfilling retirement.
CEO and Founder of Home Grounds, Alex Mastin says hobbies provide "a way to build confidence, boost self-esteem, and discover more about yourself and the world around you".
"The key thing is to focus on choosing an activity which has meaning, value, and purpose for you," Mastin explains.
"This could look like a creative pursuit, an athletic venture, or an academic interest. Perhaps there's something you've always wanted to try? Now's the time to try it. Or you may want to reconnect with a pastime you loved when you were younger, but which you haven't had time for."
Behavioural scientist, author and conference speaker, David Penglase cites "vast studies linking hobbies and leisure activities to positive wellbeing outcomes".
"Staying on my theme for wellbeing and meaningful living, active leisure is associated with greater levels of experienced happiness and meaningfulness, as well as with lower levels of sadness," he says.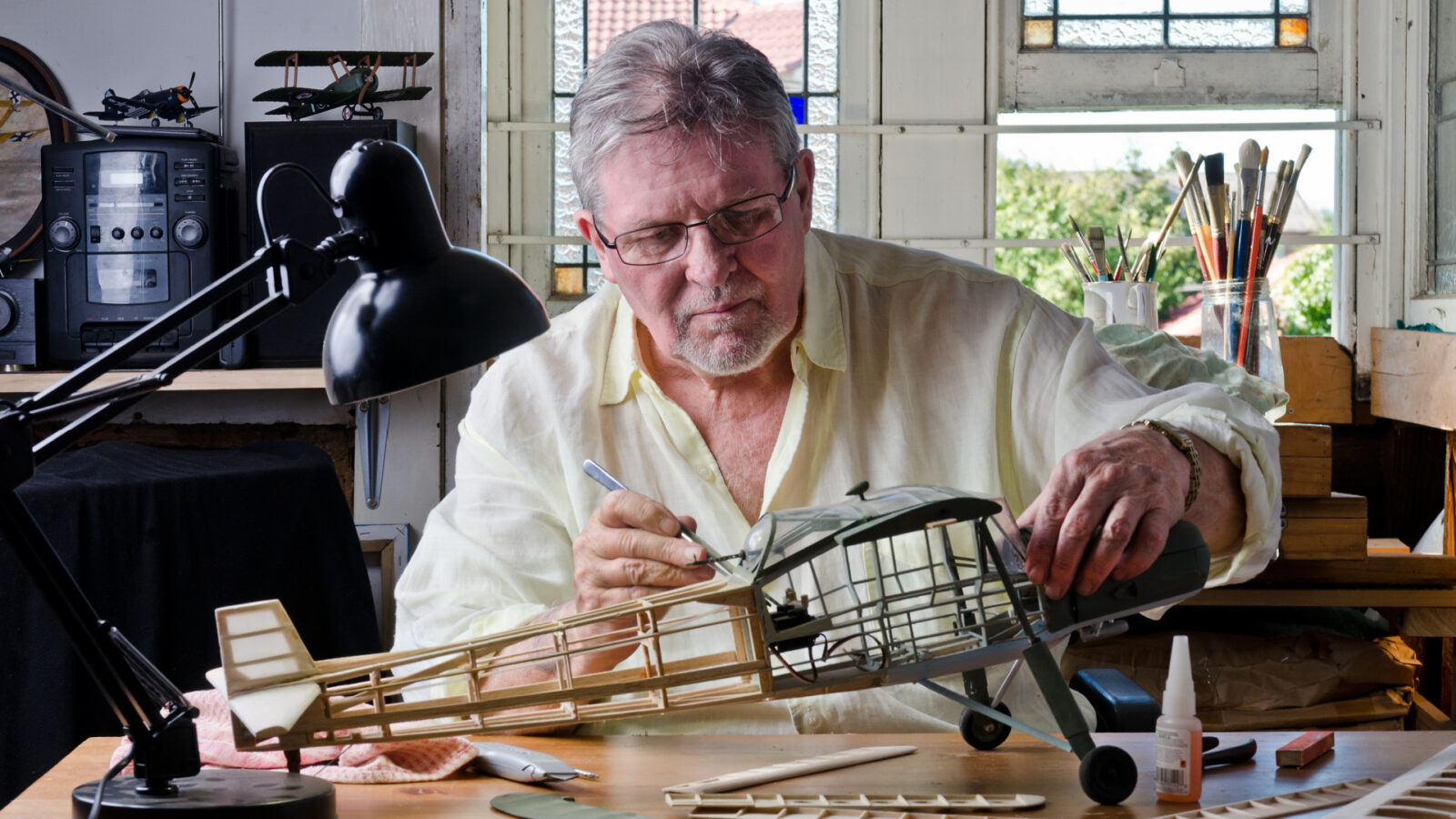 How do I find a hobby?
Finding a hobby can be a rewarding and enriching experience for people of all ages. Whether you're looking to explore new interests, develop new skills, or just have fun, hobbies provide an opportunity to pursue your passions and interests.
The process of finding a hobby can be exciting, as you explore new interests and discover new abilities. With a little patience and persistence, you can find a hobby that brings joy and satisfaction to your life.
Although the process of discovering what hobbies arouse your interest can be an enjoyable one, getting started and knowing where to look can be a challenging prospect.
Mastin suggests that "it can help to experiment with a few different hobbies until you find the one that feels like the best fit".
"I've learned from experience that if a hobby isn't entertaining, you'll quickly lose energy and enthusiasm. Forcing yourself to do something you think you 'should' be doing won't have the same benefits as finding something which you genuinely enjoy," Mastin says.
"It's also advisable to consider what you want to get out of the experience. If you want to socialize, connect, and feel part of a community, finding a group context to partake in your hobby could be perfect. Others might prefer a solo pursuit. Everyone is different. What matters most is making the right choice for you."
While Mastin advises trying a myriad of things to find what you might like, Penglase suggests searching within to discover what hobby "might align" with one's "character strengths".
"The evidence-based research shows most people don't know how to go about selecting hobbies that will enhance their sense of meaning, purpose and well-being in life. This applies to the 60's plus group," he says.
Penglase puts this down to people not being "aware of their 'character strengths'".
"These are often unconsciously but deeply held traits that if not being applied in their lives, often leave people with a sense of emptiness or being unfulfilled," he explains.
"For example, one of my personal character strengths is a Love of Learning … so if I'm not reading, researching and applying new ideas in creative ways, something is missing in my life.
"For others it might be that they have a character strength of Creativity … and if they aren't pursuing creative type of hobbies or activities, they will feel a little empty. Another might be the character strength of Appreciation of Beauty … and if they're not getting out in nature, visiting museums or art galleries, or similar types of hobbies or activities, again, they will sense a feeling of being unfulfilled."
Penglase explains that "often the 'search' for hobbies is aligned with a search for more meaning in life" and warns that adopting a hobby that doesn't fit this criteria can be "detrimental rather than satisfying".
"By starting with gaining clarity of your Character Strengths (personal preferences for HOW you like to live your life), you can then consider what hobbies or activities might align with them and give you the boost to well-being experienced by those living a life aligned with their personal values, character strengths and activities," he says.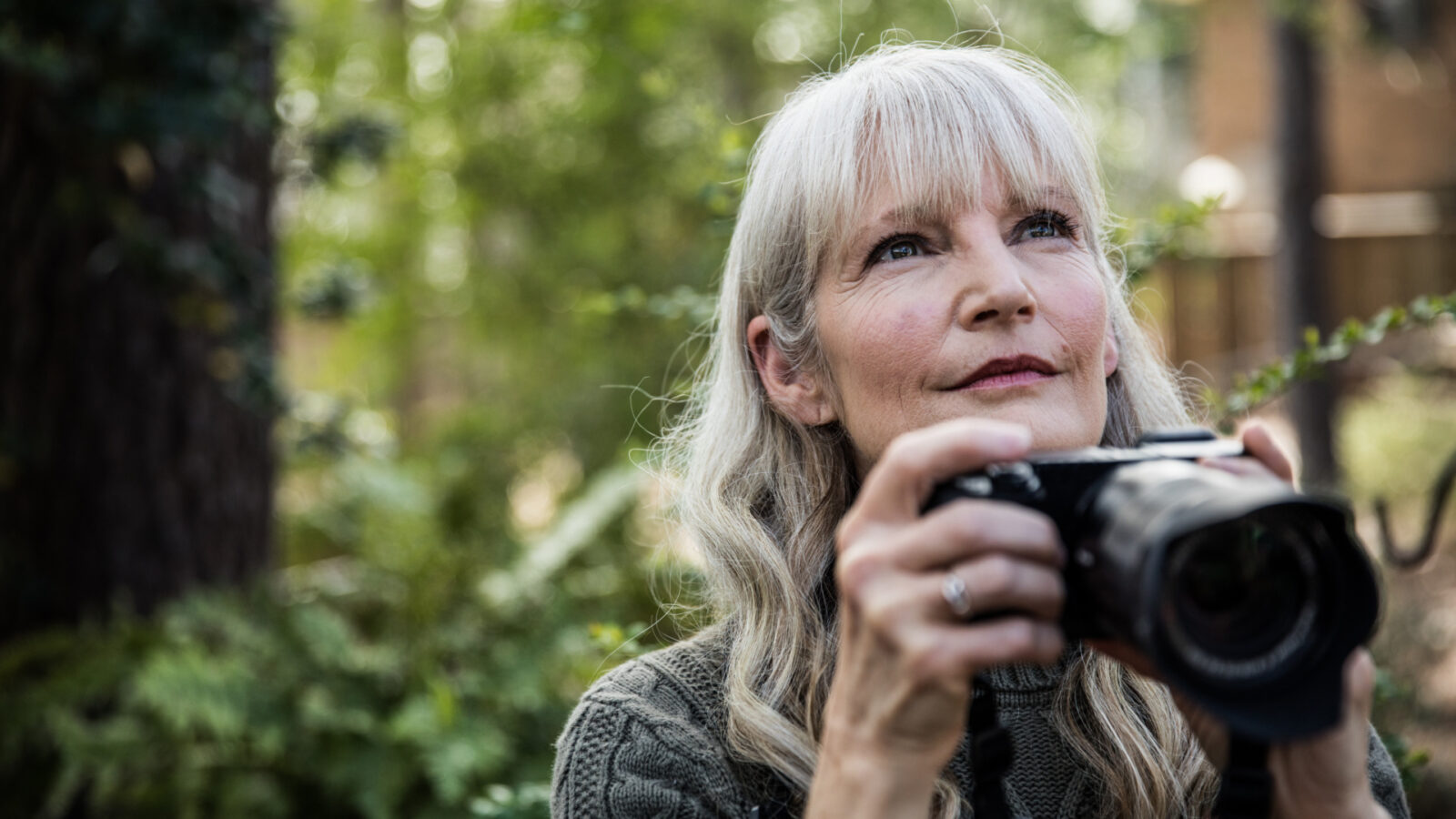 What hobbies are out there for over 60s?
Hobbies for over 60s can be vast and diverse, catering to numerous interests and abilities. Some popular options include gardening, reading, photography, woodworking, painting, and crafting.
Others may prefer volunteering, joining clubs or groups, or learning new skills such as cooking, computing or learning a new language. With so many options on offer, it's easy for anyone over 60 to find a hobby that brings them joy and fulfillment.
Expedition Co-ordinator at Ultimate Kilimanjaro, Shawn Richards says "one activity which is really beneficial is walking."
"It's a healthy habit to build into your life, and it has many advantages. It can be adapted to suit your specific ability, and it's possible to gradually increase strength and stamina this way," Richards explains.
"Walking, or hiking, is a great way to stay fit and explore the world. There are lots of groups and clubs, which can add a social element. It's important to keep fit, especially as you get older, and walking is a moderate and measured way to do this.
"It can be useful to set goals and keep track of your progress. This provides a sense of purpose and can boost confidence. You might be surprised at just how much you can achieve. An interest in walking can open up opportunities for adventure.
"Just ask Anne Lorimor. At 89 she became the oldest person to climb Mount Kilimanjaro, which just goes to show what's possible. While not everyone will have such ambitious goals, there are lots of reasons to get outside and go for a stroll."
Senior Editor & writer at Broke Backpacker, Aiden Freeborn believes that "getting out and exploring the world" is an "ideal" activity for those who want to make the most of their golden years.
"One activity which is ideal for over 60s is travel," Freeborn suggests.
"Getting out and exploring the world will help keep you fit, engaged, and enthusiastic about life. Travel can look different for different people. Some might go on a round the world cruise, while others might prefer to stay closer to home. Even visiting a neighbouring town can be an adventure.
"Travel can also be a great way to meet people and make new friends. Organised tours can be good for this, or you might prefer to just take off and see where you end up.
"Having new experiences, and learning new things, is great for confidence, resilience, and wellbeing. It can remind you that, whatever your age, you still deserve fun, fulfillment, and adventure."
Outdoor activities such as gardening provide a myriad of amazing benefits for the seasoned green thumb, such as keeping the body and mind engaged, providing easy access to nature and sunlight for some much needed vitamin D, and contributing to overall general wellness.
Director and Co-Founder of Gardeners Dream LTD and gardening expert Craig Wilson spoke further of the benefits of gardening, "especially as you get older".
"Gardening is a great activity," Wilson says.
"One of the best things about it is that it can be adapted to suit almost any environment. In fact, you don't even need a garden. Tending a window box, or growing house plants, can bring the same satisfaction as gardening on a bigger scale.
"It's possible to choose gardening activities to suit your abilities, and it's a rewarding and productive pursuit. Studies have shown that gardening is good for physical and mental health. Having something to care for gives us a sense of purpose, and gardening can help to do this in a manageable and sustainable way."
Contrary to popular belief, gardening is not always a solo endeavour with Wilson pointing out that "it can also be a way to connect with others."
"You can share produce with friends and neighbours, or volunteer at a community garden. It can inspire fun projects to work on with grandchildren. There are lots of grow your own kits available which are great for beginners, or to use with younger relatives," he says.
"There's something really fulfilling about growing your own produce or watching flowers bloom into life. Getting green fingered brings colour, connection, and community into our lives, so why not give gardening a go?"