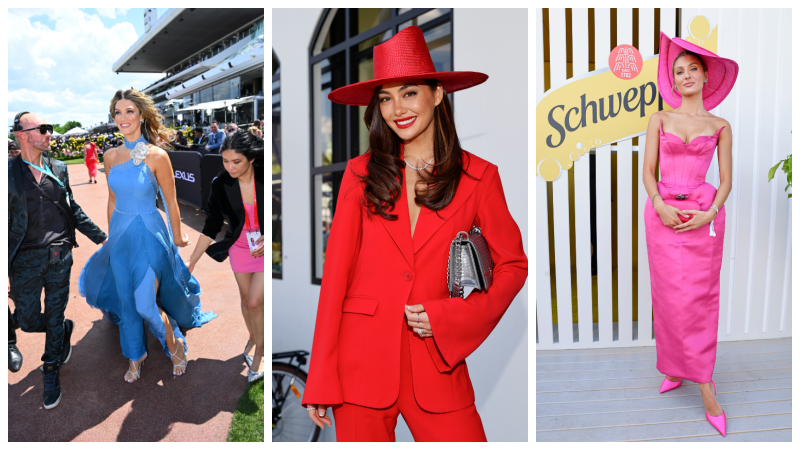 Big, bright and bold!
This year the ladies' fashion was all about bright colours and bold patterns! Some of the most popular colours included hot pink, glowy orange, citrus yellow, cobalt blue, lime green and a deep red.
These colours were worn either as a solid block colours, geometric prints or floral patterns. Big bows, outrageous ruffles and asymmetric dresses simply added to the carnival-style effect.
Delta Goodrem performed at the Melbourne Cup for the first time in 16 years and her flowing blue dress suited the occasion perfectly as she sat at a white piano and flawlessly sang her hit song "Born to Try".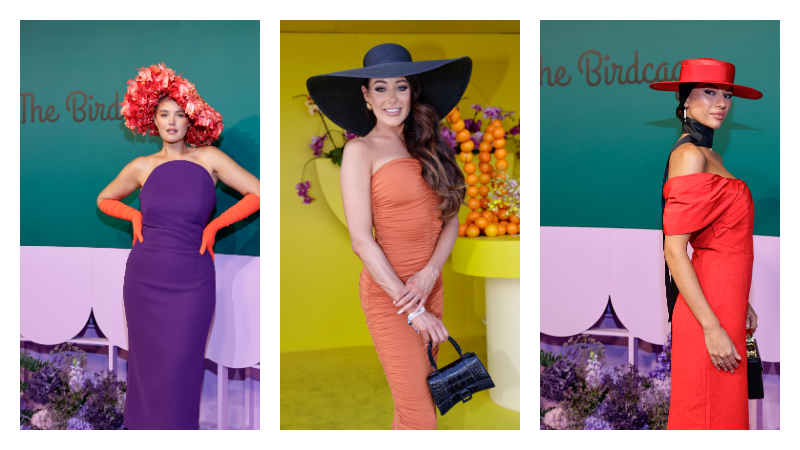 Hats, hats and more hats!
A day at the races just wouldn't be the same without a fabulous hat or fascinator and all shapes and sizes were spotted at Flemington yesterday.
From boxy headwear featuring oversized flowers to Icelandic looking head pieces and more demure hats a la Audrey Hepburn, wearing a wonderful hat is certainly a surefire way to stand out from the crowd.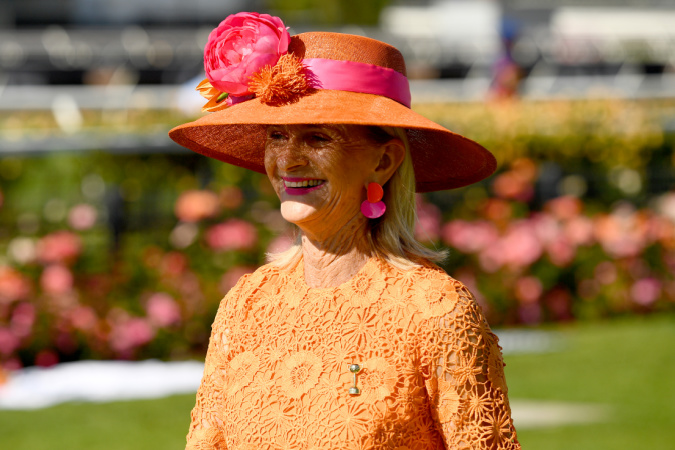 Feet Faux-Pas
While the dresses and hats were a hit, one fashion trend drew attention for all the wrong reasons.
Earlier this month the Victoria Racing Club announced a controversial change to what is normally a traditional and strict dress code.
For the first time in Melbourne Cup history, shorts were allowed inside the Flemington members area provided they were just on or below the knee and were tailored with a jacket and tie.
While many welcomed the idea, others were not so sure of the change. 
Reactions to the shorts were mixed with some seeing the value and others saying it was a break from tradition:
"Tailored or not shorts look wrong for the occasion. And please wear some sox. Shoes without sox look under dressed."
"People wearing shorts and white airforces to Flemington look utterly stupid! Makes Melbourne cup look cheap and desperate! Class and style have truly died off with the turf!"
"I can't believe it's taken this long to free the men's knee, we have almost reached equally guys"
"Shorts at the Melbourne Cup members' section? It's about time! Fashion rules are evolving, and we love it!" 
While the new dress code change caused a bit of a stir, there wasn't an overwhelming uptake of shorts despite the heat of the day. It remains to be seen whether this fashion will stick or if sockless loafers and exposed ankles will be a thing of the past.