The doll — which is a one-off and won't be for sale — completes the look with diamond earrings and a brooch, a tiny Australian passport and a silver suitcase. She dons a shorter hairstyle than Bishop's current shoulder-length style, which is more reflective of her look in 2018.
Bishop said that she was "thrilled" to be honoured by Mattel, and had long been a lover of Barbie dolls. Bishop revealed she still had the Jackie Kennedy Barbie her parents gave her as a little girl in the 1960s, as well as an Australian Security Intelligence Organisation Barbie given to her by the Australian Secret Intelligence Service as a farewell gift in 2018.
"I have been a fan of Barbie since I was a very little girl. And Barbie asked me this year if I would accept this honour and I was just delighted," she said.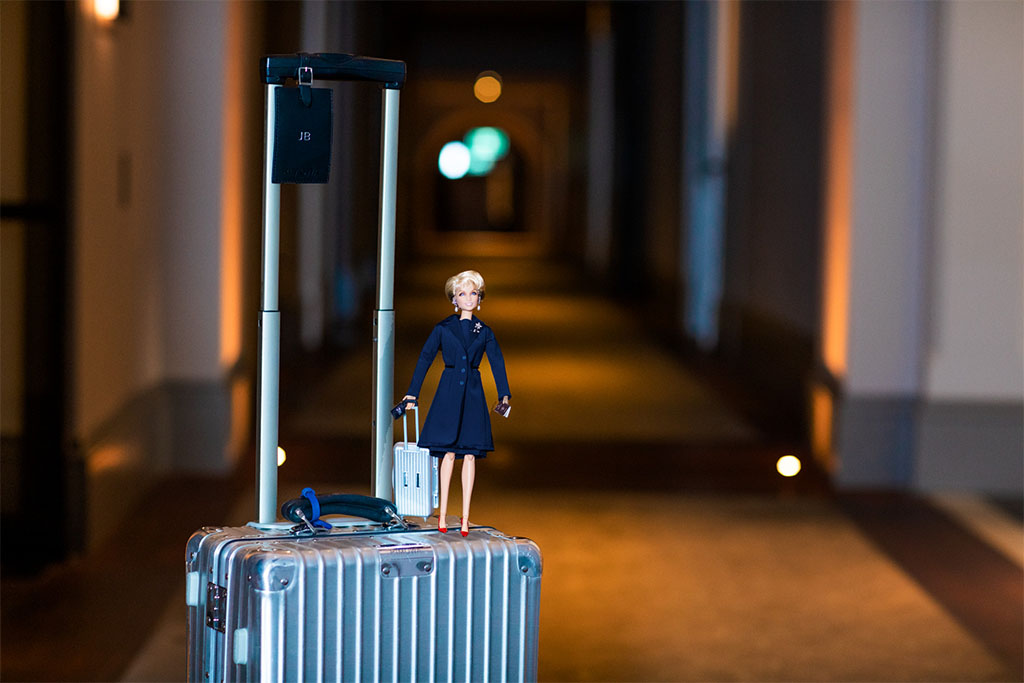 While many took to social media to congratulate Bishop on such a unique honour, others were quick to slam the former foreign minister for hypocrisy, alluding to comments Bishop made of Julia Gillard's appearance in numerous glossy magazines in 2007. At the time, she launched a personal attack on Gillard, saying, "I don't think it's necessary to get dressed up in designer clothing and borrow clothing and make-up to grace the cover of magazines."
On Twitter, the irony didn't escape users, with one writing, "Remember when Julie Bishop said 'You're not a celebrity, you're an elected representative. You're not Hollywood,' getting stuck into Julia Gillard? Now who's got the Barbie Doll?" 
"Julie Bishop slammed Julia [Gillard] for being featured in a magazine, so she should be mortified at being featured as a Barbie doll! Bishop and Abbott lost us the Pacific countries with their flawed policies, so maybe being Barbie is totally appropriate – no brain, not a real human body!" one person tweeted.
"Ummmmm, did Julie Bishop asks for this, or did Mattel approach her? Because my recollection is that Julia Gillard was Australia's first & currently only [female] prime minister? Where is Julia's Barbie? Thanks but no thanks," another said. 
While another angry tweet read, "Scientists baffled by evidence that Bishop's Barbie doll contains proportionately less plastic than human Julie Bishop."