Gardephe granted a preliminary injunction for the dress after the niece of the late Farther Gilbert Hartke, who worked at the university and was given the dress in 1973, filed a lawsuit claiming she was the rightful owner of the dress.
Father Hartke's niece, 81-year-old Barbara Anne Hartke, filed her lawsuit months after it was publicised that the dress was going up for auction.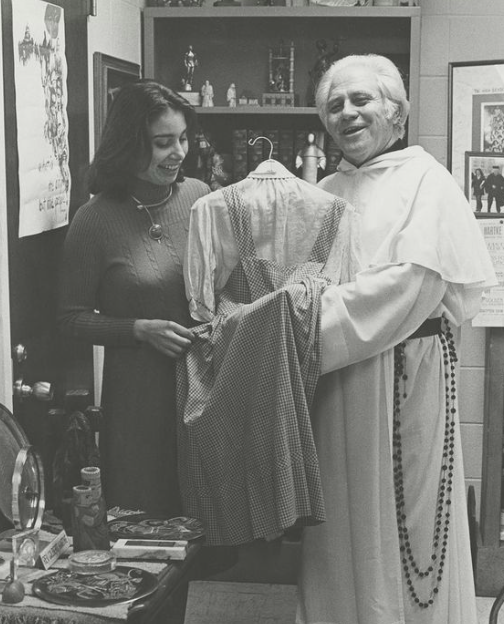 In her lawsuit, Hartke claims she is the closest living relative to the deceased priest and alleges the university "has no ownership interest in the dress as … there is no documentation demonstrating decedent ever formally or informally donated the dress to Catholic University".
But Catholic University, who had initially planned on using the auction proceeds to fund their drama department, won't give up the dress without a court fight.
In a statement to NBC News lawyers for the university said, "We look forward to presenting our position, and the overwhelming evidence contradicting Ms Hartke's claim, to the court in the course of this litigation."
The university also insists that they are the "rightful owner" of the long-lost dress, arguing that the late Dominican priest had "had taken a vow of poverty," meaning the dress couldn't be considered part of his estate.
"He vowed not to receive or accept any gifts as his own personal property, and at the time of his death did not have any tangible items in his estate," Catholic University said.
"In fact, an inventory of Father Hartke's estate conducted in 1987 listed nothing of value in personal possessions or any tangible property of any sort, despite other documented gifts to Father Hartke for the benefit of Catholic University over the years."
They also claim that the lawsuit filed by Father Hartke's niece "has no basis in law or fact".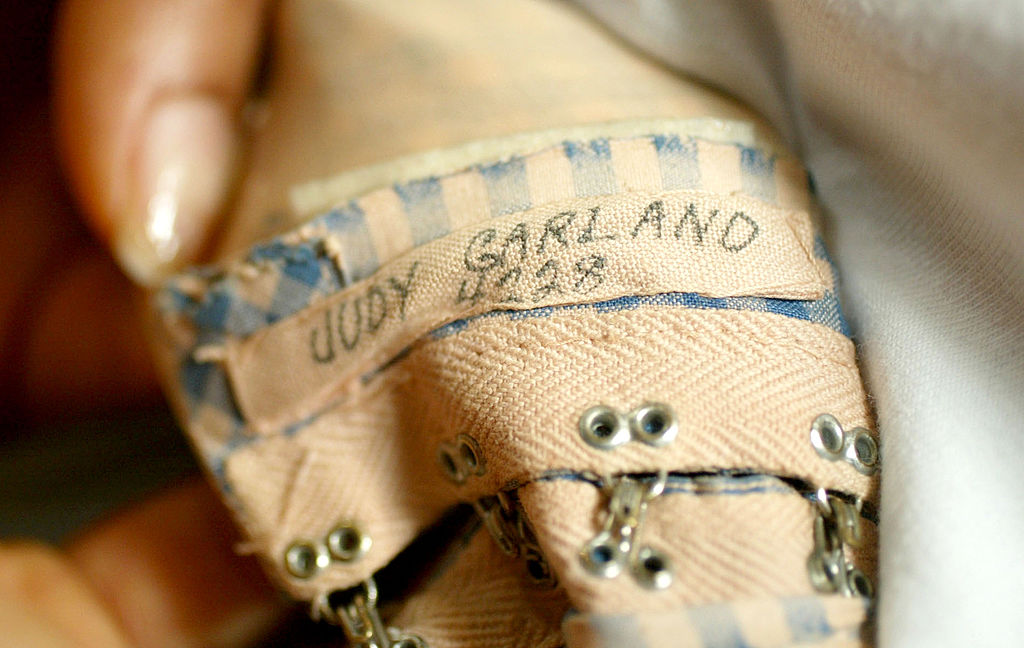 Hartke's lawyer, Anthony Scordo, has also argued that she would face"irreparable injury" if Bonham proceeded with its auction of the dress before a resolution of her suit came to be.
"Because plaintiff's asset is in Defendant's possession and will be sold to the highest bidding party, plaintiff will effectively lose the ability to reclaim possession of hers and, or the estate's property once the auction takes place," Scordo said.
The long-lost dress is one of two dresses known to still exist of the numerous created for Garland to wear in 1939.