The Energy Price Relief Plan will aim to protect Australians from price increases, while offering relief to households.
As part of the new measures, the Federal Government has capped gas prices at $12 per gigajoule and coal used for electricity generation capped at $125 a tonne in New South Wales and Queensland.
The Federal Government will also work with States and Territories to offer temporary relief on power bills to eligible Australians.
The measures are expected to save the average Australian household $230 a year, however Australians are not expected to see the benefits to their bills "for some time".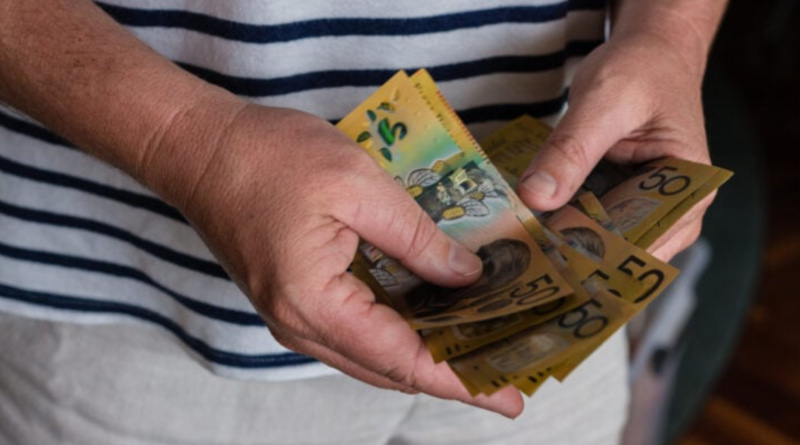 According to Finder, stress associated with the cost of energy bills was at its highest in November with 29 per cent of Australians noting the energy bills as their most stressful expense.
Although there may still be some financial pain for the foreseeable future, there are a number of measures that help reduce your energy bill, particularly as the hot weather sets in.
For example, running your air conditioning constantly to beat the summer heat might be welcomed at the time but when the electricity bill does arrive consumers may be singing a different tune.
In order to remain cool without leaving yourself broke, Starts at 60 recently spoke with General Manager of Customer Care at Origin Energy, Jan Prichard to find the most effective ways to stay cool this summer without breaking the bank.
Prichard suggested using the "aircon to cool down single rooms instead of the whole house" and provided the following helpful tips to save on reducing air con bills costs and suggested updating your aircon.
"Running an older aircon unit could be costing you more than you think and it may be worth investing in a newer model. When purchasing a new reverse cycle air-conditioner, check the energy star rating and make sure that you get the right-sized unit for the room you are looking to heat or cool. The more energy-efficient your heating and cooling solution, the less hard your system has to work, and the less it will cost you," she said.
Prichard also suggested the following to help alleviate energy costs:
Make sure your aircon is in good shape – since it's likely you'll be using a reverse-cycle unit year-round, it's important to make sure it's working efficiently.
The temperature you set can make a big difference to your bill – even on those super-hot days, it's best to set your aircon to a minimum of 24°C. Each degree under that uses 5% more energy.
Use ceiling fans instead of aircon on days with maximum temperatures between 28°C and 30°C.
On hot days, you could try using your aircon for an hour less to save more.
Install ceiling insulation to absorb or reflect between 30-45% of heat entering your home.
Double glaze windows and doors to reduce up to 40% of heat entering your home compared to standard glass.
Shade your home to keep it out of direct sunlight in summer.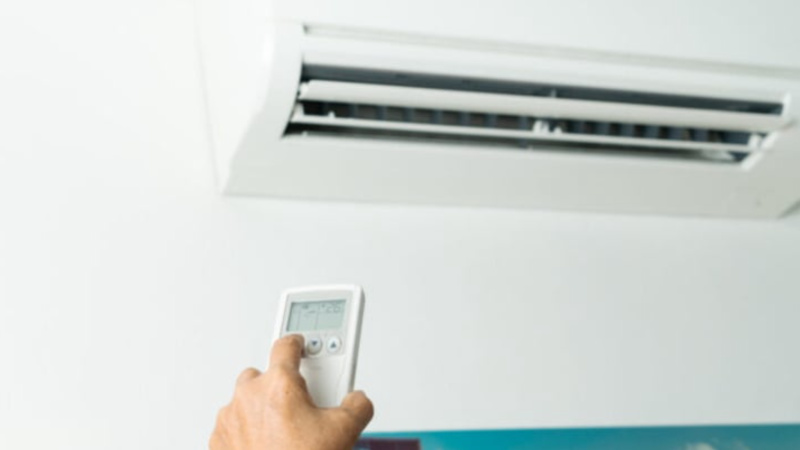 Keeping your air conditioning unit in tip-top shape is another way to conserve energy and lower those  bills. As Director of Proven Energy, Peter Sutrin, who is also an electrician and a qualified air conditioning installer, points out, "regular maintenance will ensure that the system continues to perform efficiently and cool your house, without working harder and costing more".
Co-founder at Smart Energy, Jasper Boyschau, also suggested performing regular checkups on your air conditioner to ensure not only the best performance but also to lower nonessential energy use.
"The air-conditioning unit can feel like your best friend during the hot summer months, and now is the perfect time to check up on it before those 40 degree days arrive," he said.
"Cleaning your clogged filter can save you up to 15% in energy use, which in turn lowers your electricity bills. Regularly maintaining your air-con is integral to ensuring it lasts as long as possible, avoiding heavy replacement costs down the track."
Savings can also be made with other appliances such as televisions, fridges, freezers, computers and clothes dryers.
Compare the Market's General Manager of Utilities, Brett Mifsud said when it comes to these appliances, "making a few small changes here and there could significantly benefit your hip pocket".
"We know that switching off devices at the wall when you're not using them can slash your bill by as much as 10%," Mifsud said.
"Every dollar counts and the last thing we want is for families to be hit with an unexpectedly high bill this summer."
Mifsud also offered the following simple suggestions that could help keep that electricity bill from blowing out next quarter:
Make sure your fridge's temperature is set to between 3°C and 4°C, as any degree over can use 5 per cent more energy
Rather than use the dryer this summer, hang clothes outside and let them dry naturally.
When possible, upgrade older whitegoods, as older fridges for example use three times more electricity than newer models.
When upgrading appliances be sure to check the energy star rating and aim to purchase appliances with a higher star rating as this will use less electricity.