Read more: 'Basically slavery': Tearful farmer slams major supermarkets over pay.
The post continued: "Farmers don't want handouts, they don't want to be whining all the time about how hard it is. This is sheer frustration and heartache that has brought the industry to breaking point.
"Enough is enough and it's time to speak up in a united voice. Please join our family in taking a stand. Please sign this petition and make it known that you don't support the crippling of farming industries with unrealistic pricing. People power can make a difference."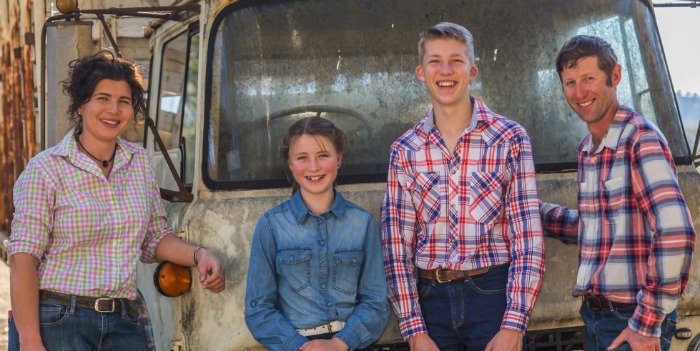 Read more: Fresh blow for farmers as ACCC finds $1 milk 'not to blame for low profits'.
The post has been shared more than 200 times since it was published on Monday morning, with many supporters of the local farm commenting to say they have signed the online petition. One user said: "I hope this happens for you guys. Not a big ask really. Good luck with this petition."
While another supporter wrote: "I absolutely agree it should be a permanent increase. If it helped our own Aussie farmers, I wouldn't be worried by paying a dollar or so more indefinitely. 10c isn't much, and when it helps our own, it's absolutely worth it."
The petition was launched by NSW dairy farmer Shane Hickey who made headlines last month after he posted a tearful video to Facebook, in which he called out Australia's major supermarkets for paying dairy farmers a wage so low to produce milk that he compared it to "slavery".
"As a dairy farmer I would personally thank everybody for supporting us all. But I would like to do a personal shout out to our supermarkets, Woolworths, Coles, Aldi and IGA," he said.
"I just received my milk cheque for this month. I'm a proud dairy farmer, I work very hard, but i'd like to say that I worked this month gone, July, I worked for $2.46 an hour. Something's gotta change, you can't keep this sh** up, people can't expect farmers to continually work for nothing. That's basically slavery, $2.46, Jesus!"
Despite this latest call for an increase to milk prices paid to farmers, in April this year the ACCC released a set of findings which seemed to confirm that there was actually "no direct relationship" between the price paid for milk by shoppers and the final profit received by farmers.
The Australian Competition and Consumer Commission (ACCC) released its final report five months ago and called for a mandatory code of conduct to be put in place to improve contracting practices between dairy processors and farmers.
"Dairy farmers are understandably frustrated the retail price of milk has declined in real terms, since retailers adopted their milk pricing policies," ACCC Commissioner Mick Keogh said in a statement at the time. "The price set by retailers is arbitrary and has no direct relationship to the cost of production for the supply of milk."
What are your thoughts on this story? Would you happily pay more for your milk to help out struggling Aussie dairy farmers?