Victoria Police Detective Inspector Andrew Stamper said police have "not been able to eliminate this blue four-wheel drive from our enquiries".
"We have witness statements that put this blue vehicle and its trailer in the valley at the time Russell and Carol were there, and indeed near the spot that they had set up their camp," he said.
"Detectives have also been given information that a vehicle attempted to leave the valley late at night on the evening of Friday 20 March, but the Myrtleford gate was closed because of the bushfires, meaning that the driver had to make a complicated turn back in the direction from which they had come.
"That same vehicle is also spotted on two cameras at the top of Mount Hotham, consistent with where a vehicle would exit the valley given the closure of the Myrtleford gate."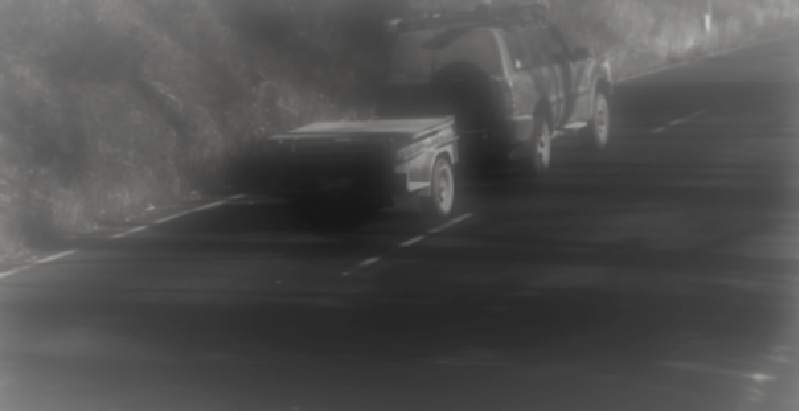 The cause of the pair's disappearance has not yet been fully determined, however, investigators have long believed it is likely a third party was allegedly involved in their disappearance, as Stamper revealed to 60 Minutes.
"One thing that's always occurred to us is there could have been somebody else here at the same time," he said.
"It's been a long road and we're confident we're getting towards the end of the road now.
"This car is of particular interest and I firmly believe it'll help us solve this mystery."
Stamper appealed for the driver of the blue car or anyone with information to come forward.
"We understand that initially, given the confusion around COVID-19 and state-wide lockdowns that people may have been reluctant to come forward, or that someone may simply have missed our repeated appeals for information," he said.
"But if you are the driver of this blue Nissan Patrol, or you know who is, we would urge you to come forward – if nothing else, so we can eliminate you from our enquiries and move forward.
"Both families are still desperate for answers about what happened to Russell and Carol and why, and I know our investigators are doing all they can to try and get those answers for them.
"If you do know something or have heard something, no matter what it is, then I urge you to come forward and hopefully we can continue to fill in all the pieces of this puzzle until we get the result and answers both families deserve."
Family members of the missing campers recently broke their silence on the disappearance, with Hill's daughter Debbie, telling 7 News, "it's not getting any better not knowing".
"It's hard. You can't grieve for someone if you don't know really missing or dead," she said.
Anyone with any other information regarding their disappearance is urged to contact Crime Stoppers on 1800 333 000