Dawson will be eligible for parole on August 30, 2040, at the age of 92.
EARLIER:
Convicted murderer Chris Dawson is facing the prospect of spending the remainder of his life behind bars as the NSW Supreme Court prepares to deliver the 74 year old's sentence.
Justice Ian Harrison is expected to deliver Dawson's prison sentence on Friday, December 2, for the murder of his wife Lynette in 1982.
The decision will conclude the four decade long fight for justice that Lynette's family have embarked upon since losing the then 33 year old.
Only weeks ago, Justice Ian Harrison delivered Dawson's guilty verdict claiming he was "satisfied" the now 74-year-old resolved to kill his wife, after a marathon four-hour hearing on Tuesday, August 30.
In wrapping up the verdict, Justice Harrison said there was no other reason for Lynette's disappearance than a "conscious and voluntary act committed by Mr Dawson with the intention of causing her death".
"I find you guilty," he said.
Dawson has maintained his innocence, pleading not guilty to the murder charges and and has vehemently denied any involvement in Lynette's disappearance, claiming she abandoned him and their young children to join a religious group in the Blue Mountains.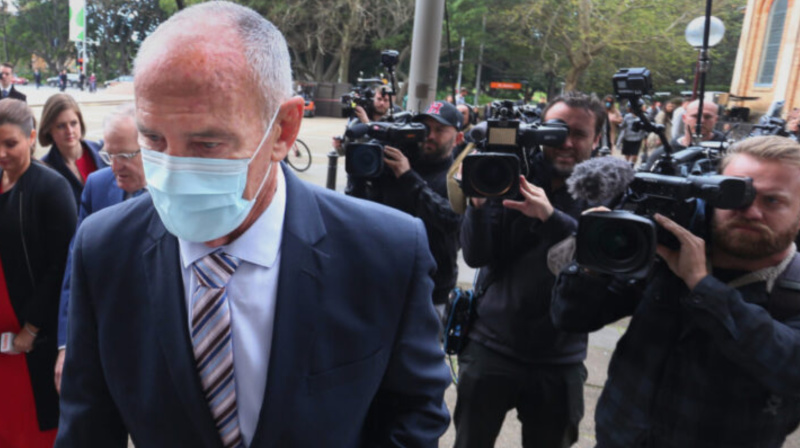 During the original sentencing hearing on Thursday, November 10, Dawson sat in the court dock dressed in prison greens where the court heard victim impact statements and arguments from both the prosecution and defence.
The prosecution told the court that they were seeking a life sentence for Dawson given the "heinous" nature of the crime for which he has shown "no remorse".
Whereas, defence lawyer Greg Walsh argued that "this is not a case of great heinousness nor one that can fall into the worst category".
Emotions ran high as the court heard victim impact statements from both Lynette's brother Gregg Simms and Dawson's daughter Shanelle.
Simms accused Dawson of "committing the ultimate betrayal" and spoke of the "huge hole" that the loss of Lynette had left for the family.
"You were accepted into our family unconditionally when you married Lyn," the statement said.
"We considered you an equal in all respects. We trusted you. You repaid us by committing the ultimate betrayal.
"We even joined your family watching you and your brother playing football in winter.
"You betrayed us. You betrayed our trust and belittled us.
"The absence of Lyn in our lives has left a huge hole, which can never be replaced."
Later in the hearing, Shanelle fought through tears to deliver her own impact statement where she explained that "there are not enough words in the English language to describe the impact" her father's "foul deed" had on her life.
"The night you removed our mother from our lives was the night you destroyed my sense of safety and belonging in this world for many decades to come," she said.
"Almost all of the love, nurturing and kindness vanished from my life.
"Because of your selfish actions, we will never see her again … feel her hold us or hear her laugh.
"There are not enough words in the English language to describe the impact of 41 years of deceit, trauma, being silenced and gaslighted."
Shanelle went on to detail the "massive grief" she had experienced "on every level", labelling her father a "conniving monster" before pleading with her father to reveal where her mother's body is located.
"Please tell us where she is," she said.
"I hope you will finally admit the truth to yourself and give us the last bit of closure we need to make at least partial peace with this horrible tragedy."
More to come as this story develops.