"Tom now reserves his energy for the stage," the close friend told RadarOnline.com.
"As far as women, yes, they still throw themselves at him — but he's like, been there, done that.
"Music and performing still interest him. Bedding his fans, not so much.
"But Tom laughs and says he has his memories!"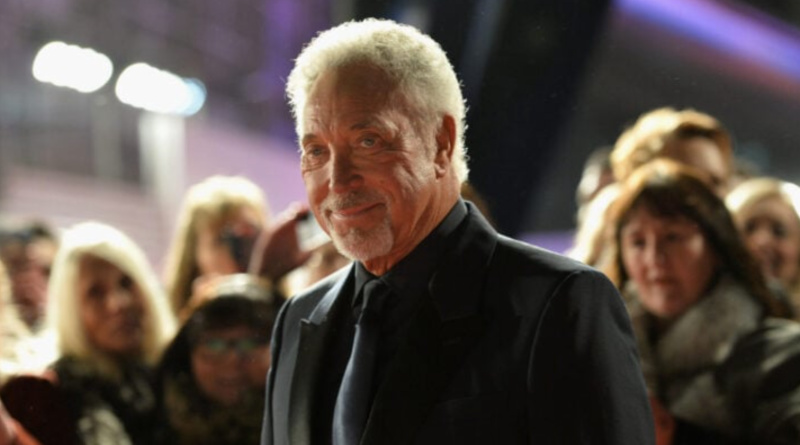 While fans may still be throwing themselves at the 83-year-old, Jones recently received a different response from the usual unbridled adoration he is used to when he triggered concerns for his health following a recent performance where he remained seated for most of the show and relied on the use of a cane to stand up.
The It's Not Unusual hitmaker was touring the United States as part of his Surrounded By Time tour where he delighted fans with crowd-pleasing performances of his greatest hits.
Although crowds were no doubt left overjoyed during his string of performances, his use of a cane was cause for concern for some of his adoring fans.
However, the legendary singer alleviated any concerns having previously revealed that he had undergone hip replacement surgery and will sometimes "sit on a stool" during part of his performances, stating that "everybody loves it".
During a recent press conference, Jones explained that he had his left hip replaced "five years ago and it worked great" but that now his "right hip is starting to go".
"Wear and tear! So at the moment, I'm bone on bone! That's what the fella [doctor] told me," he told ITV.
Jones revealed that he can manage on stage "for like four songs" before "it really starts to hurt".
Further alleviating any fan concerns, Jones explained that he is "lucky" and "in good health"
"I've got nothing wrong with me. It's just wear and tear. My voice is still in great shape. Everything is ticking away nicely," he said at the time.