"It's really wonderful. Well, sometimes it's not wonderful because I don't want to do it, but I'd say it's fun."
Even amidst his demanding tour schedule, Stewart remains committed to his physical well-being. The legendary musician ensures that he incorporates training or workouts into his routine four days a week, engaging in activities such as running on his personal track or indulging in a spirited game of soccer.
"I work out extensively," he said.
"But I'm generally very fit. I've played soccer all my life, and I don't smoke. It's funny, critics keep saying on this tour, 'Oh, he's gone off the stage to have a rest.' No I haven't! I've gone off the stage because I'm wringing wet. I'm so bloody fit, you won't believe it."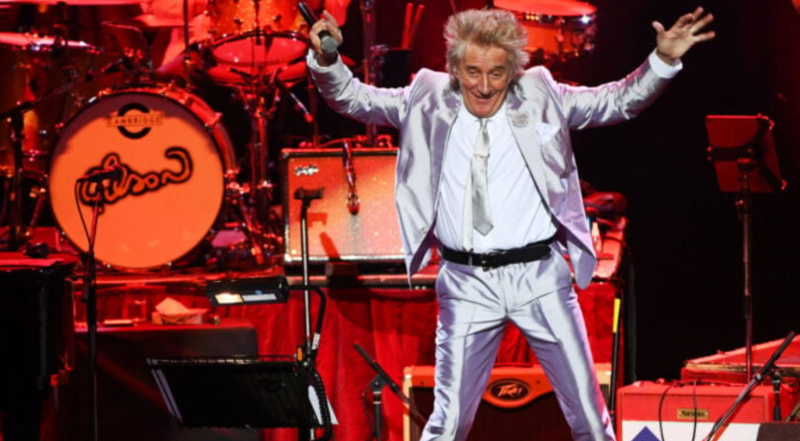 Stewart's dedication to his workout routine is undoubtedly the secret behind his continued vitality, as he defies the whispers of retirement and maintains his strong stage presence even in his late 70s.
After recent speculation surrounding his retirement plans spread like wildfire, Stewart sought to clarify the recent comments he made about a possible retirement, reassuring fans that he is not hanging up the mic anytime soon and intends to continue his illustrious music career.
The confusion arose after a recent appearance on BBC Breakfast in which Stewart mentioned the possibility of retirement, leading to headlines suggesting that the legendary performer was preparing to bid farewell to the stage.
However, the rockstar was quick to set the record straight in a post to social media, assuring his fans that he had been misunderstood.
"I like to clear up any confusion that I may have caused my dear fans and the media. I shall never retire!" he said.
"I was put on this earth to be a singer. I will keep doing so for as long as the good Lord lets me.
"I will play the hits as advertised for the UK, US, South America and Vegas and into 2024 but no retirement as such."