The Australian actress is dressed in a fitted halter top that features a bold graphic design and a Diesel fall 2022 micro mini skirt as she poses in a power stance, arms raised and flexed to show off her rippling muscles.
Kidman's also boasts a striking haircut. Gone are her curly red locks, instead, she wears a pin-straight waist-length copper-coloured wig with the front section cut inline with her chin.
As per 9News, the latest issues theme, titled Perfect Celebration, "will celebrate the most outstanding figures in popular culture, across fashion, TV, music, art, politics and design."
"At a time when the validity of awards ceremonies is in question, and the red-carpet spectacle of presentations is dominated by the awarding bodies and the presenters, we wanted to shift the focus back on those who we think deserve to be rewarded," Perfect said in a statement.
This issue marks the magazine's first-ever awards, with Kidman being crowned "the Perfect icon" and the internet is already going wild over it.
"I meaaaan… IT'S FUCKING GENIUS."
"Are they real!!!! Wow!!!"
"Hands down the best shoot she has done."
"Woo Hoo fuck those who say act your age, you are just getting cooler."
This isn't the first out-there magazine shoot Kidman has done of late, earlier this year Kidman stripped down for her February Vanity Fair issue which caused quite a stir among fans.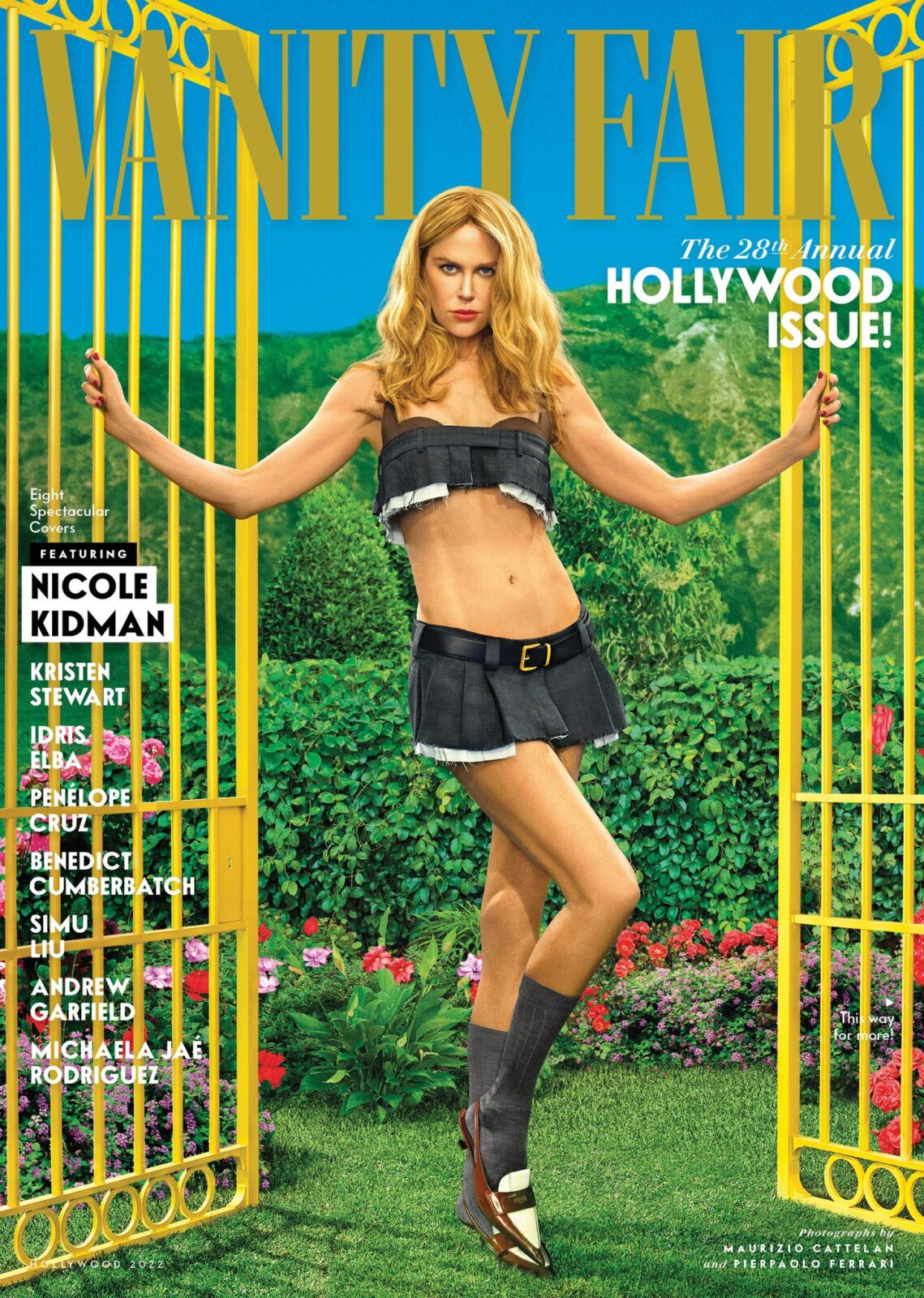 The six-time Golden Globe winner was photographed wearing a denim bikini top and matching mini skirt, her bare arms outstretched and her toned torso fully exposed.
The cover sparked outrage online, with many alleging the magazine publication had gone overboard with photoshopping Kidman's body. 
Following the response to the cover shoot, Kidman later admitted to Vogue that it was her idea to wear the barely there outfit.
"I showed up and they had another outfit for me and I was like, 'No, no, I like this one! Am I allowed to wear that?'," she said.
"And [the stylist] Katie Grand, who's just fantastic, was on Zoom, and Katie was like 'You're willing to wear that?!' And I said, 'Wear it?! I'm begging you to wear it!'"
Outside of her raunchy magazine photoshoots, Kidman has been preoccupied with numerous projects including a romantic comedy for Netflix and an animated film called Spellbound.
While her Perfect magazine issue is set to hit shelves on September 1.