However, Nicole had kept quiet about the injury herself, until now. Taking to Instagram at the weekend the actress updated fans on her condition and thanked them for their support.
"Thank you for all the well wishes and love," she wrote. Adding jokingly: "I'm back on the right track … and almost back on the right foot."
Fans were relieved to hear the good news, with many leaving messages of support for the actress on her Instagram page.
"So happy to hear that! You and your family deserve nothing but happiness," @nicolekidman.daily commented. "Good, glad to know you're improving, Love you guys," @pmak2002 said. While @didennis1119 added: "oh Nicole, so happy you are on the road to recovery. Rest up my friend."
But just how did this mystery broken ankle come to be? Well, shortly after Nicole was spotted with the moon boot Keith spoke to The Project about what caused it. During the chat on the television program the singer said it was simply a small accident and that his wife had been "running around the neighbourhood, as she does, and didn't see a pot-hole".
"She rolled her ankle and got a small break so she's been relegated the boot for the past weeks but her spirit has been amazing," he said.
But, the injury hasn't seemed to bother Nicole who has been supporting her husband's at-home concerts during the lockdown. Meanwhile, she also got dressed up for a special photoshoot at her home, sharing a series of intimate portraits to her social media page. The Moulin Rouge star looked sensational in the two images, which showed her posing with freshly-picked flowers from her own garden.
The 52-year-old Sydney native shared the photographs on Instagram, and simply captioned the post: "May flowers."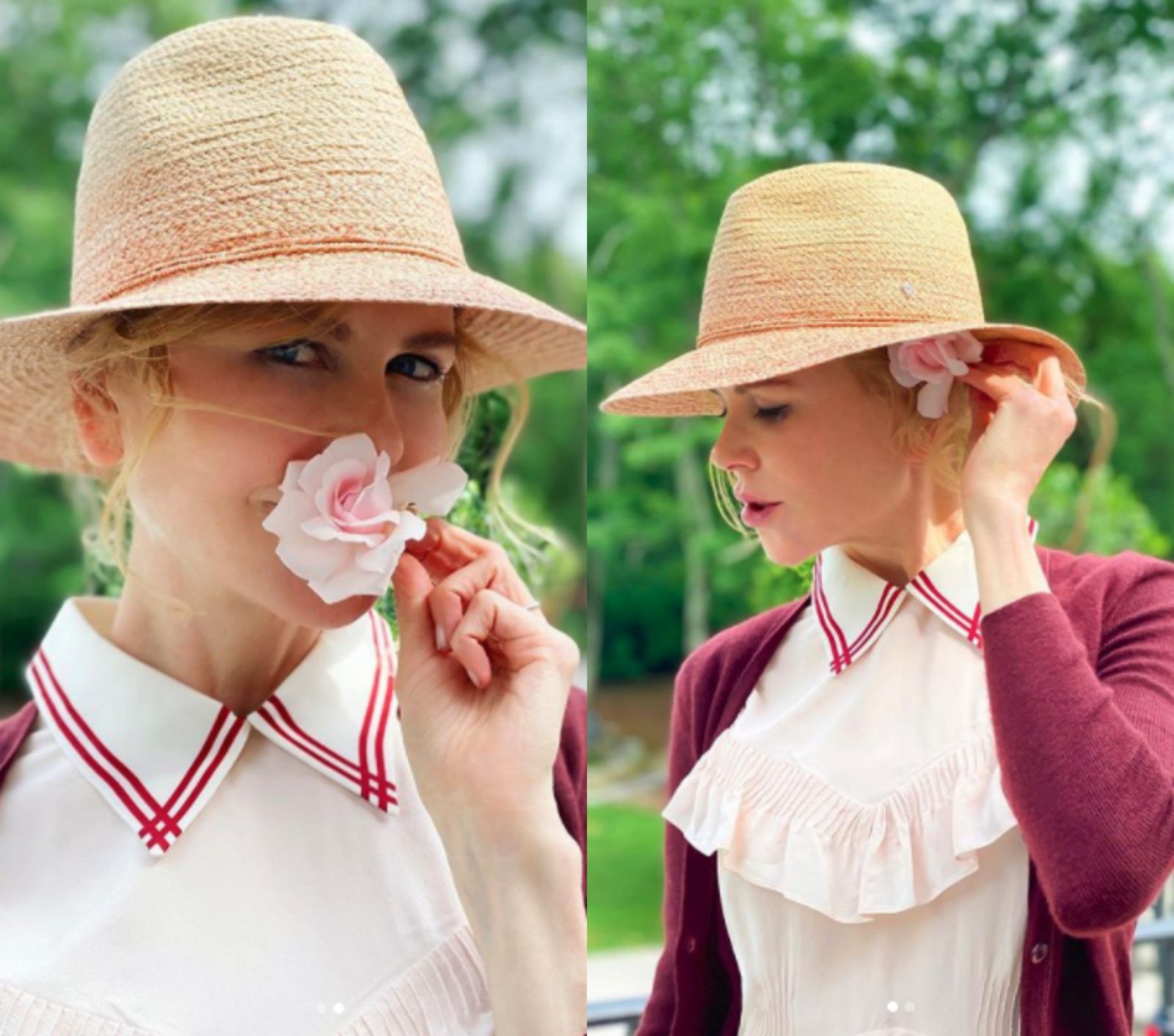 One of the shots showed Nicole smiling sweetly at the camera, as she appeared to smell a fresh pink flower that she has held up to her nose. While the second image showed Nicole tucking the same flower behind her left ear as she looked off into the distance.
She dressed casually for the at-home photo shoot in a pretty white blouse with frill detailing, a matching maroon cardigan, and a woven sun hat, which added a touch of effortless glamour to the Lion star's look, as she tucked her naturally curly blonde locks up and out of the way.