"She was a comedic natural with a photographic memory and an instinct for slapstick," the statement went on. "We hope her life continues to inspire other to spend time with family, work hard and make of their dreams come true."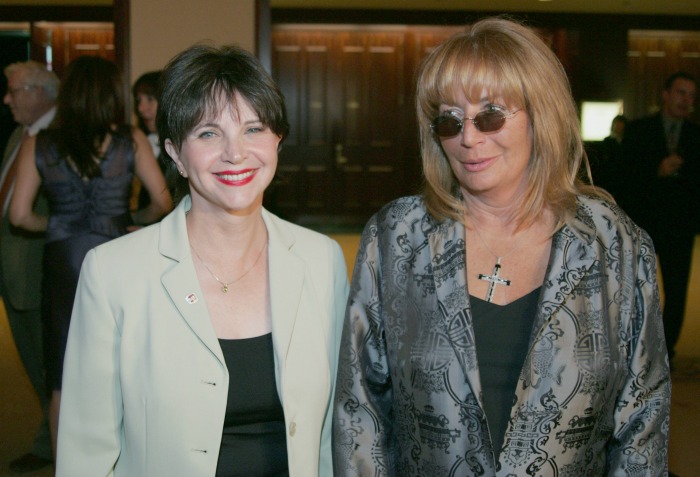 Penny, whose brother was famed producer and director Garry Marshall who died in 2016, shot to fame early in her career as sassy Laverne DeFazio in Happy Days spin-off Laverne & Shirley alongside co-star Cindy Williams as Shirley Feeney. She had already played Myrna Turner on The Odd Couple previously.
After the hit '70s sitcom came to an end, Penny chose to step behind the camera and forged a giant career in directing, heading up Tom Hanks' movie Big in 1988 – becoming the first woman in history to direct a film that grossed more than US $100 million (AU $139m).
From there she went on to direct hit A League of Their Own, as well as Robin Williams movie Awakenings.
"Yes she did (die) … peacefully at her Hollywood Hills home," her publicist Michelle Bega told the New York Daily News. "She passed away from complications from diabetes."
Penny was previously married to American actor and director Rob Reiner and he has joined her family in paying tribute. He wrote on Twitter: "I loved Penny. I grew up with her. She was born with a great gift. She was born with a funnybone and the instinct of how to use it. I was very lucky to have lived with her and her funnybone. I will miss her."
Meanwhile fellow actor and director Albert Brooks added: "So talented and funny. A big loss."
Penny is now survived by her older sister Ronny, daughter, actress Tracy Reiner, and three grandchildren.
Do you remember watching Penny Marshall on Laverne & Shirley? Do you have a message for the family?