From an incredible will to survive and in desperation, Nell offers her body to the bushranger. She knows that by law if she is bearing a child her financial future will be assured. However, bushranger Finn is a gentleman and sees her safely returned to Ballarat. This is not far from the scene created by the stockade and troopers; of mayhem, upheaval, disorder, confusion and with wounded, dead and dying all around.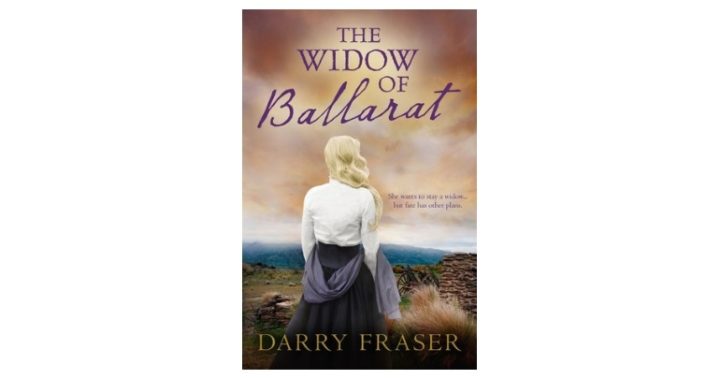 Nell has no real desire to leave Amberton House and move in with Enid, her sister-in-law and son, Lewis, to Wilshire House (also owned by Andrew) but has little choice. There so much hatred that emanates from Enid but Nell has endured worse fear. So much will depend on the will.
I love the scene of greed, gloating and anticipation created by Darry Fraser around the reading of the will. Lewis, of course, is the one to journey into Ballarat to the office of the lawyer, Mr Campbell for this momentous event. Quite separately another gentleman who is actually friends with Mr Campbell has an appointment. Are the two visits somehow linked?
Lewis is staggered to discover that Andrew, who he knows was violent and vicious to both wives, really was a ruthless scoundrel, liar, cheat and fraudster. Not only were the houses rented but there is a huge debt with more and more creditors clamouring for repayment.
What a scenario for the unfolding of Nell's story!
What of the gold that is hidden somewhere and rightfully owned by someone? Who really shot Andrew (although no-one really cares)? Many individuals will do anything for that gold. Will Nell ever overcome her fear of a close relationship?
My review has not captured the essence of the authors' outstanding prose that flows and ripples through every page. I feel I must include one quote, "To think your marriage proposal might have come from the heart." "It did, Nell. It's just that my heart is equally delighted that you declined".
The finale had to come and it will not disappoint. 
The Widow of Ballarat, by Darry Fraser, is available in printed and digital editions from the publisher, HQ Fiction.