"If there's not as much cash, it could be the possibility that you might be only able to take out a certain amount, and then they prioritise their customers over other customers accessing their ATM."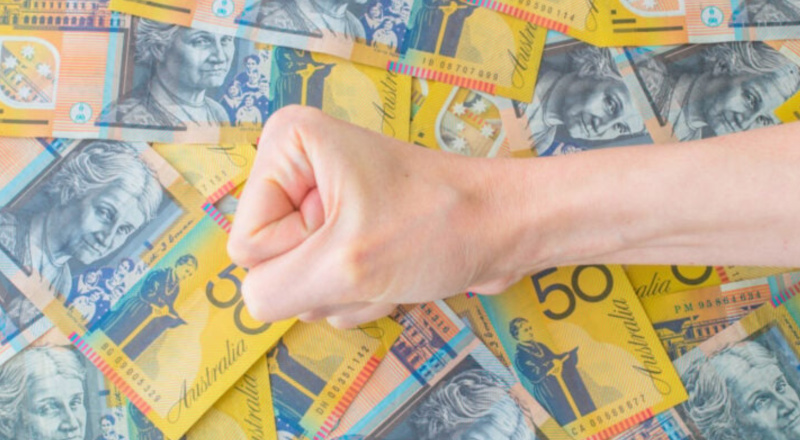 The warning comes after Macquarie Bank recently announced plans to scrap cash transactions across all of its branches.
The fifth-largest bank in Australia revealed they will be dropping cash, cheque, and phone payment services from 2024 with payments to be conducted entirely digitally and all cash withdrawals to take place entirely at ATMs from November 2024.
"Between January 2024 and November 2024, we'll be phasing out our cash and cheque services across all Macquarie banking and wealth management products, including pension and super accounts," Macquarie Bank said in a statement.
"Customers can continue to withdraw cash from their transaction account via ATMs across Australia and overseas without fees. However, cash deposits and branch withdrawals will no longer be available.
"This means from November 2024 we'll no longer offer cash or cheque services. Instead, you'll be able to make payments digitally — a safer, quicker, and more convenient way to bank."
The move was quickly met with condemnation from members of the public who hold strongly to the view that "cash is king".
While it seems that the move to a cashless society is inevitable, armed with the right tips and advice, this transition can be a smooth and empowering journey.
From starting with familiar purchases and seeking support from loved ones, these valuable insights will pave the way for a seamless transition into the cashless world.
Start with familiar transactions: Begin by using cashless payment methods for familiar transactions, such as grocery shopping or paying bills. This approach allows you to gain confidence with everyday purchases before venturing into more complex transactions.
Educate yourself: Take advantage of online tutorials, guides, and workshops that explain the ins and outs of digital payment platforms. Familiarise yourself with the features, security measures, and terms of service to make informed decisions.
Seek support from tech-savvy friends or family: If you encounter any difficulties during the transition, reach out to tech-savvy friends or family members for guidance and support. They can offer valuable insights and help troubleshoot any issues.
Practice patience and perseverance: Transitioning to a cashless society may take time, so be patient with yourself as you adapt to new methods. Embrace the learning process and remember that practice makes perfect.
IMPORTANT LEGAL INFO This article is of a general nature and FYI only, because it doesn't take into account your financial or legal situation, objectives or needs. That means it's not financial product or legal advice and shouldn't be relied upon as if it is. Before making a financial or legal decision, you should work out if the info is appropriate for your situation and get independent, licensed financial services or legal advice.