Minister for Aged Care Anika Wells called the introduction of the rating system "a significant milestone on the path to a transparent and accountable residential aged care sector".
"Star Ratings provide a nationally consistent benchmark to monitor, compare and improve residential aged care services," Wells said.
"Star Ratings provide Australians greater and more accessible choices regarding residential aged care.
"To achieve our shared goal of reforming aged care, providers need to embrace transparency and accountability, and not make excuses.
"Star Ratings allow residential aged care providers the opportunity for continuous, measurable improvement.
"My department and the Aged Care Quality and Safety Commission will continue to work with providers that have services with low ratings."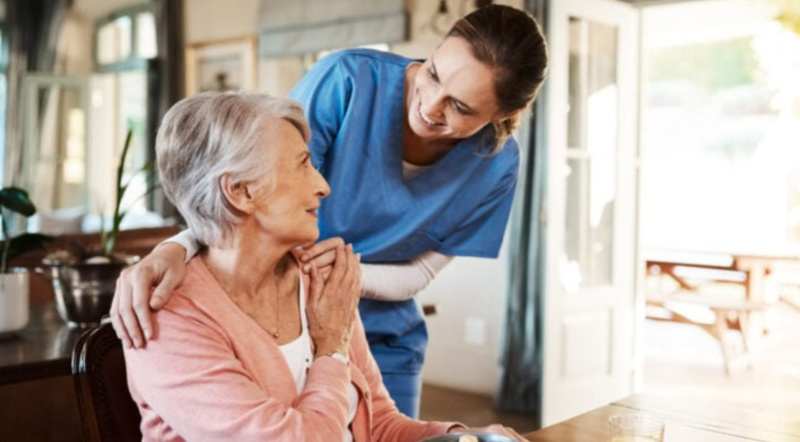 Older Persons Advocacy Network (OPAN) CEO Craig Gear welcomed the move, stating that the "nationally consistent benchmark" will "provide greater transparency across the sector".
"Even more importantly, Star Ratings will enable older people and their families to compare quality across residential aged care homes and to make informed choices about where they want to live," Gear said.
Despite showing support for the new benchmarks, OPAN has expressed concern for those older Australians residing in aged care facilities that have received a low rating.
"One in 10 residential aged care homes need to 'improve' or 'significantly improve' their care and services across issues that include breaches of the code of conduct, misuse of restrictive practices or mishandling serious incidents," Gear said.
"An improvement plan must be urgently put in place for each of these residential aged care homes with oversight by the Aged Care Quality and Safety Commission."
The Council on the Ageing (COTA) Australia also expressed their enthusiasm for the star system, claiming that "while no simplified star rating system can ever be perfect, the online tool is a great resource to get an objective assessment and clear, consistent information."
COTA Australia CEO Patricia Sparrow said "this is a big step forward for high quality aged care in Australia" but shared similar sentiments to OPAN in highlighting that "providers with lower ratings still have a lot of work to do to improve on quality measures and transparency".
"Combined with further system reforms and the improved regulations recommended by the Royal Commission, the star rating system will hold providers to account, give older Australians confidence and highlight areas for improvement," Sparrow added.
"Older Australians deserve nationally consistent and easy to understand information about the residential experience, compliance, staffing and quality measures.
"The tool will make it easier for older Australians or their families to find a residential care facility that meets their needs, and for those who have concerns about their current provider to start a productive conversation, talk about improvements and potentially make decisions about moving if issues are not resolved."