The caravan and the very plush 4WD
There's no doubting the allure of the outback for Australian retirees with more than 13 per cent of Starts at 60 readers surveyed having owned and explored in one in their retirement years and 17 per cent showing huge interest in buying one right now.  There are three huge components of status symbols to consider among the caravanning adventure: 
The caravan

– Modern caravans can be functional, comfortable or they can be a stunning one-bedroom apartment on wheels, complete with wide-screen TV, indoor and outdoor gourmet kitchens, laundries and the lot. 

The plush 4WD

– The goal of your 4WD might be to pull your luxury caravan, but the 4WD itself is a huge status symbol.  Should you choose a Ford Ranger or a Toyota Landcruiser, do you have all the shelving, drawers, clever car awnings and gadgets to trick your vehicle up to the max? 

The gear that gives everyone camping envy

– Once you hit the road in a caravan and 4WD, you'll see more 'caravanning envy' than you could ever have imagined.  Once out on the road, you'll also need status symbols like the perfect solar panels, the most suited battery-powered camping fridge, and, the perfect 'setup' for the interior of your 4WD. 
The pampered pooch
Gone are the days when we'd adopt a hard-done-by pooch and loved it to bits in our retirement, then worried about buying another when it passed.  The retirement dog is now a status symbol, treated with as much love as a grandchild.  The modern status symbol pooch for a retiree is the perfectly groomed, perfectly behaved, go-anywhere dog that comes to the cafe on a leash and sits at the feet of its owner for hours, loyally.  They can never be left with a neighbour for a day or two, sacre-bleu!
The two-cars
The new age retired couple is not satisfied with just one car and a mutual agreement to make it work.  The modern status symbol car needs today include one for him and one for her identity cars, demonstrating your environmentally-friendliness (or not) 
For her: a sexy new Tesla or compact electric vehicle to show her environmental concerns as well showcasing her tech-savviness. 
For him: a V8 or tricked up 4WD is still high on the list, chiefly to power his outdoor aspirations and ambitions for a status-led life of caravanning, boating or just to fit in the golf clubs. 
A guitar, or three
The new aged retired man with a status symbol fetish owns not one, but often up to three guitars!  There's his old one, the Fender Stratocaster, his special one, the special edition Les Paul and the one he 'HAD' to have when he retired, a Jackson Flying V.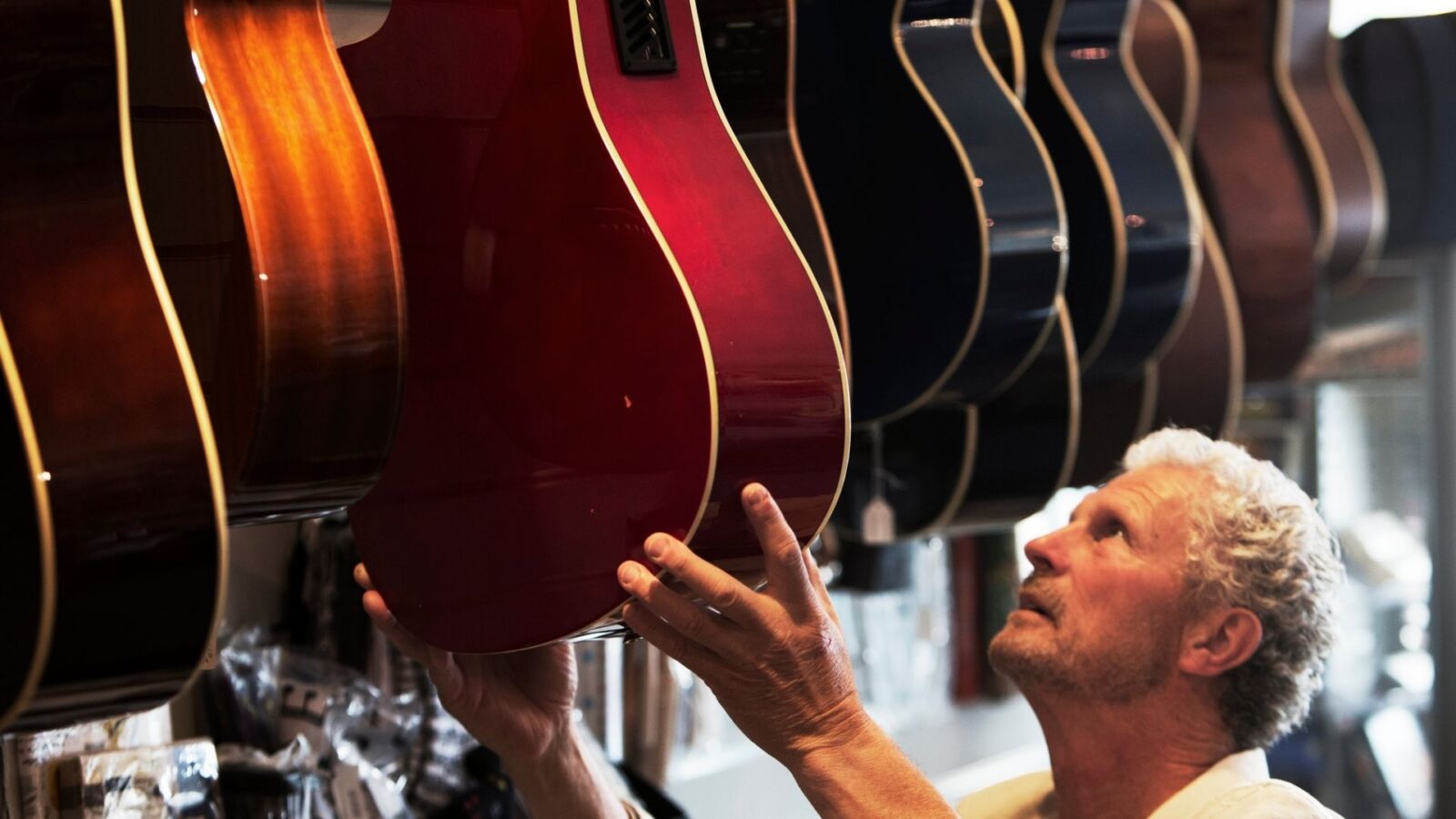 A gardener and a cleaner
That's just a necessity in the 2020s isn't it? After all, who wants to mow their own lawn or scrub their own toilet when they're retired. All the time in the world doesn't make that appealing.  
Posh wines and gourmet gins, and the emerging trend of non-alcoholic plonk too!
Did you know that over-60s make up 50 per cent of the alcohol-spending in Australia? The latest and greatest wines and gourmet gins are a real status symbol and talking point for retirees.  But expensive isn't always better, interesting is.  It's like a holiday!  You need to have a story to tell and a reason to tell it these days.  
Gourmet spiced and flavoured gins
No more London Dry Gin from the bottle-O.  If your plonk is meant to be a status symbol you'll want to be choosing from the flavoured and spiced gins that can really drive conversation so you can mix up a special cocktail when your friends come to visit. 
Mass market winemakers from Dan Murphy's are so 'last decade'. The status symbol wines for the retiree come from a boutique vineyard with a story to tell about why this wine is fab-ul-ous! The price is not important.  It is the last of the barrel, winemaker's secret or special release wine that will hold status with other retirees looking on, and it's far more palatable than 'table wine' too. 
Non-alcoholic wine and liquors
Whether you're doing it because you want to or you have to, non-alcoholic wines and liquors play a much bigger role in society than they ever have.  And, it's frankly pretty good stuff these days.  It's not just wine and sparkling anymore.  You can get good non-alcoholic whiskeys and gins if you actively seek them out.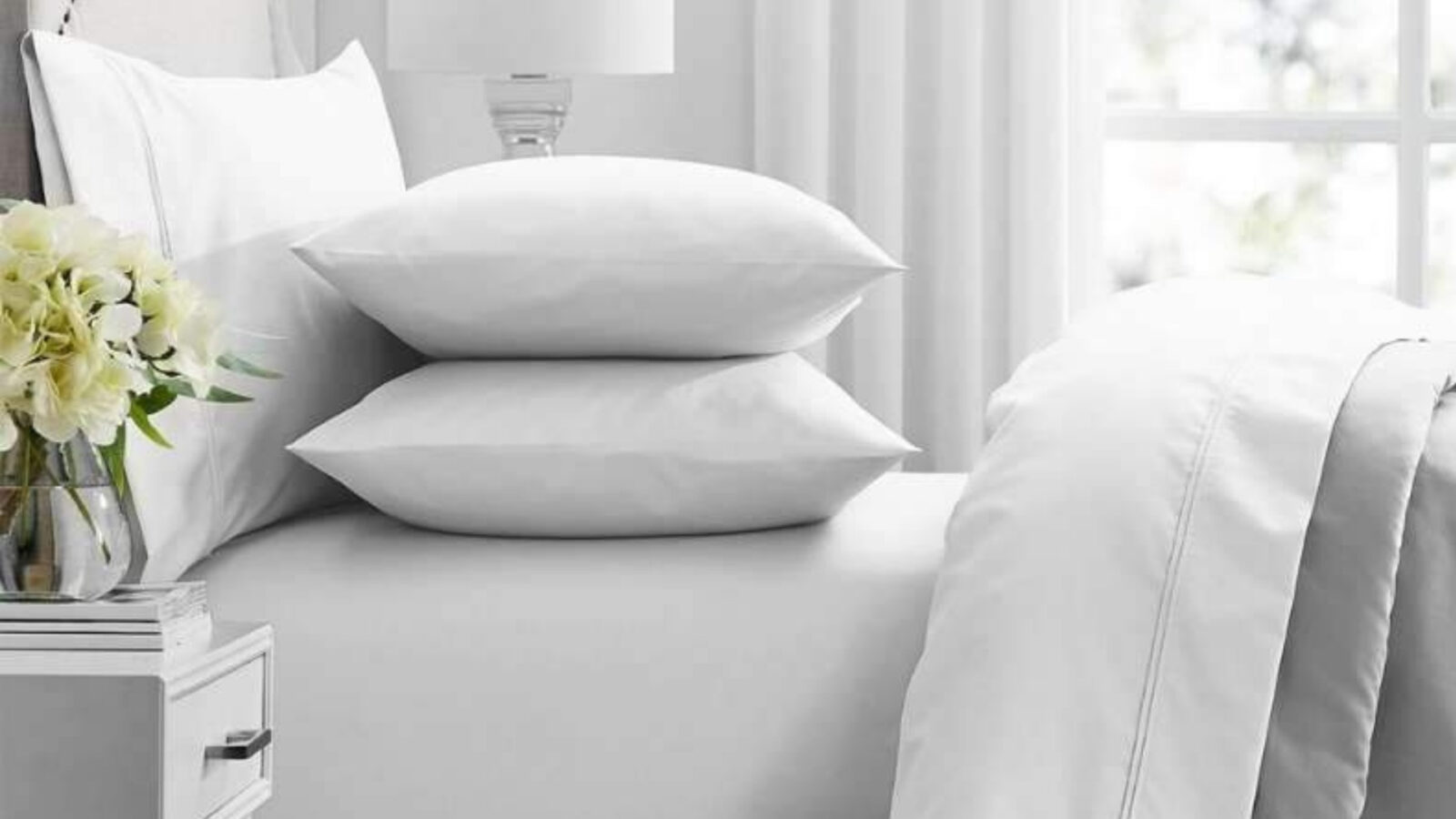 1000 thread count sheets are on the retiree status symbol list 
Beautiful bedrooms –  sheets, mattress, lights and personal tech
If you've only got 5000-10000 nights to sleep over the rest of your life, you want to make them comfortable and even a bit luxurious.  the bedroom is one place where status symbols become completely selfish.  Don't do it for anyone else, do it for yourself and your own pleasure. 
There's a few of life's little luxuries that I think everyone should afford themselves in retirement. There's many a retiree that tells the story of doing a 'bedroom makeover'
1500 thread count sheets
They're smooth, they're silky and they breathe too.  These are a treat unknown to the youth of today, as they should be.  And they're perfect for an afternoon delight, or an afternoon nap. 
Zero-gravity beds
If you read a lot, or just find it tougher to get in and out of the bed, a zero-gravity electric bed is the thing of bedroom status symbols. The old models used to be perceived as an ageing tool, the newer models are just as good, sensible, comfortable and a little bit of a treat so you can while away the afternoon. 
Smarthome lighting
There's nothing like being able to lie in bed and turn off your lights with your voice-activated instructions or a quick touch of your smartphone.  You can dim it to sexy-mood lighting in a flash.  
The perfect, new age vibrator
You might be surprised how essential the modern vibrator (or guybrator) has become to a happy retiree's life.  Dual-stimulating devices are all the rage, discreetly so, and many a group of book club ladies has giggled about it after Grace and Frankie made it cool.  
Treat yourself to some prestige… you deserve it.
IMPORTANT LEGAL INFO This article is of a general nature and FYI only, because it doesn't take into account your financial or legal situation, objectives or needs. That means it's not financial product or legal advice and shouldn't be relied upon as if it is. Before making a financial or legal decision, you should work out if the info is appropriate for your situation and get independent, licensed financial services or legal advice.