So, what should you look out for to make sure your dog gets the most out of their bed?
It's what's inside that counts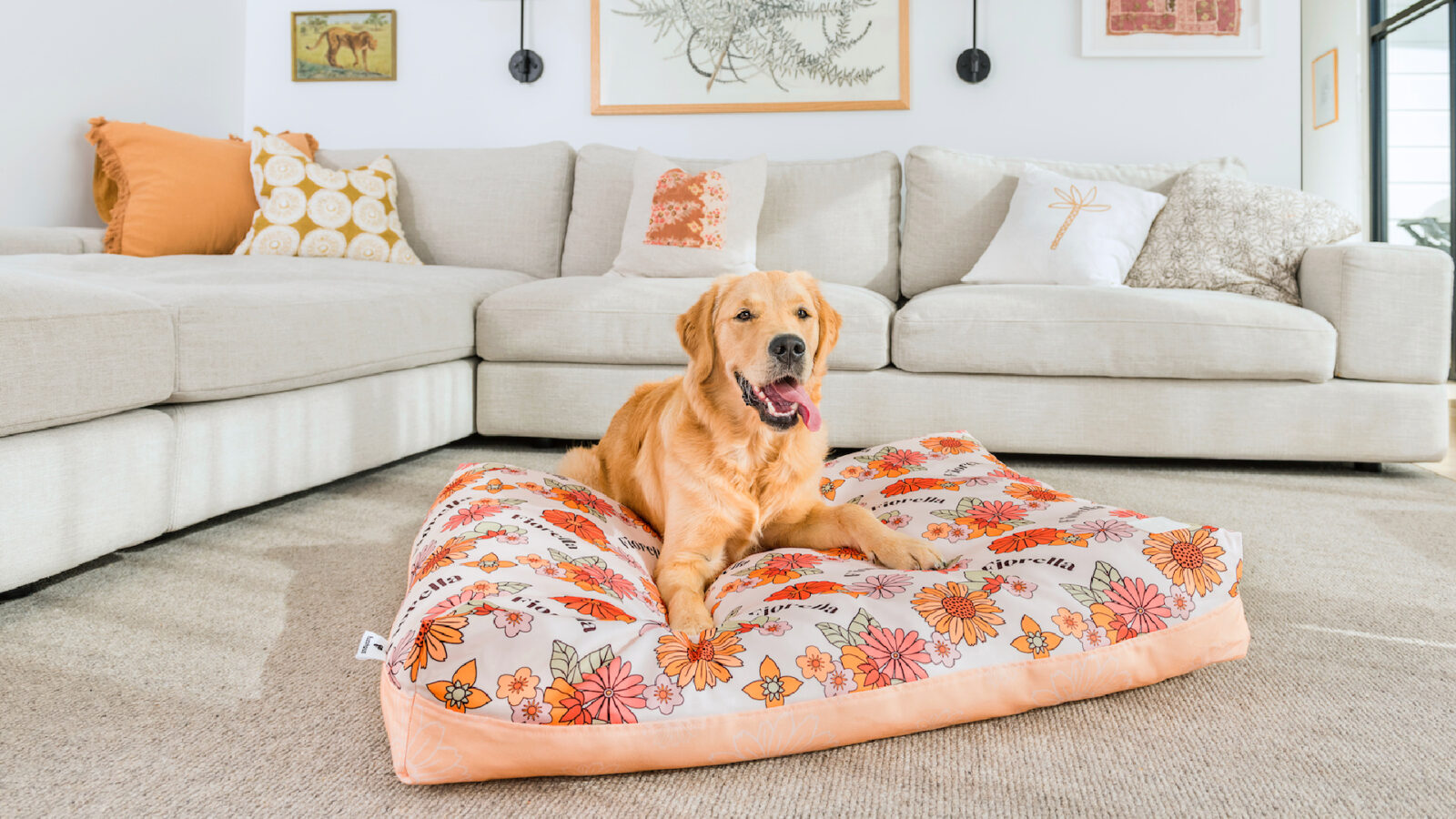 Inside the more common dog beds, you'll likely find cheap, fluffy stuffing similar to what's inside a teddy bear. 
While this stuffing makes your dog's bed look like it's really soft, it doesn't provide your pooch with the support they need, resulting in the infill deflating with each use and your furry friend feeling the floor beneath them. 
Instead, when buying a dog bed, look out for stuffing that's made from materials like recycled PET (Polyethylene Terephthalate). 
Not only does recycled PET provides a soft, comfy cushioning for your pet, but it's also long-lasting, with water and UV-ray-resistant properties, ensuring the bed's longevity no matter where you store it. 
Look for a resilient make
Durability is everything when it comes to getting your furry friend a bed – especially if you've got a cheeky pup. 
Even during sleep, our dogs can be quite active (hello to the physical dreamers chasing dream cats), and teeth and nails can cause fast wear and tear if your dog's bed isn't made from quality material.
While it can be tempting to get your pooch the softest, fluffiest dog bed on the market, these materials are often easy to puncture and hold onto dirt. 
Look for beds made from hard-wearing fabric like polyester with robust stitching to avoid tears and damage from your beloved companion's pearly chompers. 
Additionally, choose a dog bed with a removable cover for optimal convenience when it comes to keeping your pet's resting space dirt and dust free. 
The ultimate Aussie option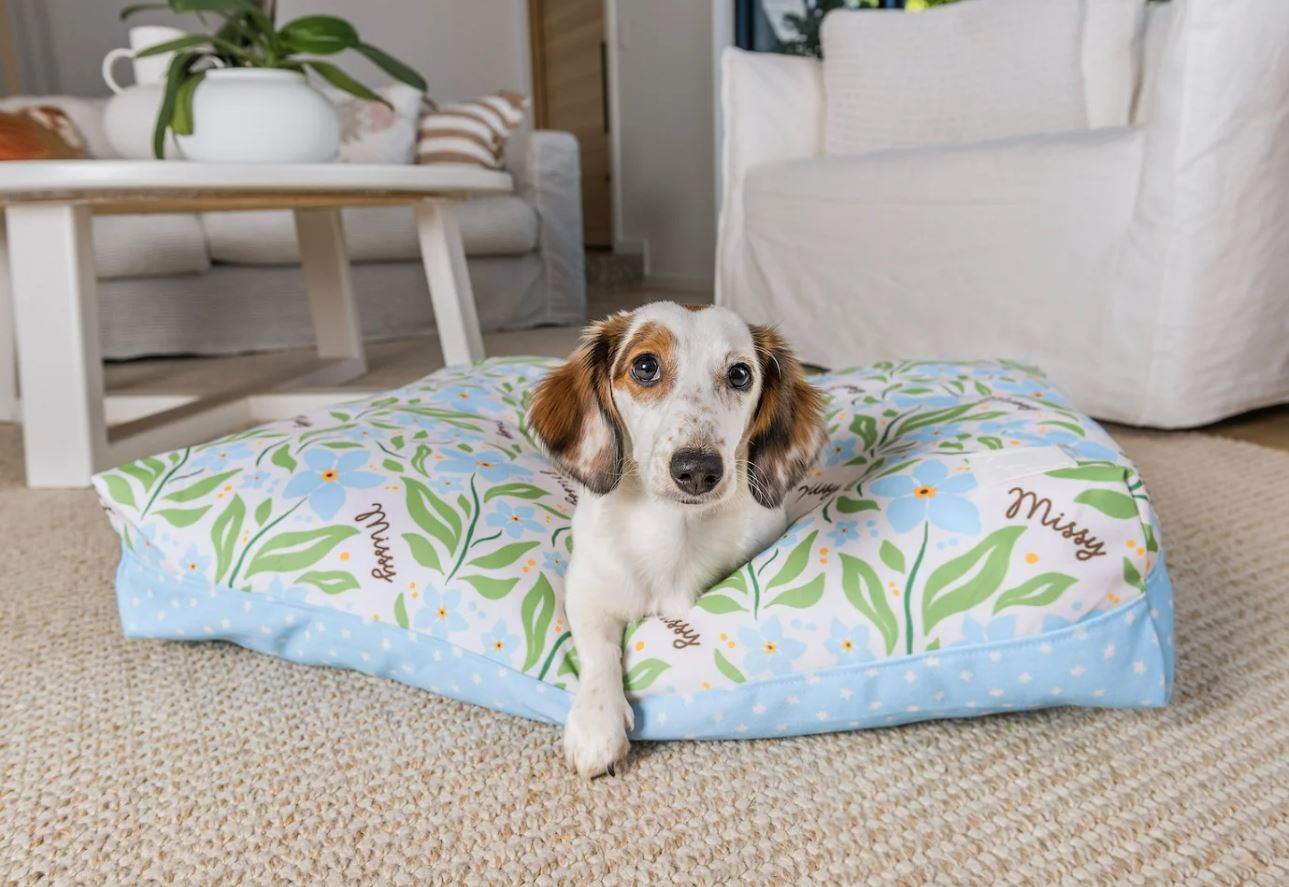 These Australian-made dog beds from Fuzzhous combine the above durable but soft elements to make the perfect haven for your pooch. 
And the best part is, they're customisable! You can add your furry friend's name and choose from designs that either suit your pupper's personality or match your decor, all the while knowing your fur baby is getting good, quality sleep. 
But don't take out word for it, here's what Aussies have to say about the Fuzzhous dog beds: 
"Eivor usually hates his beds, everything is a chew toy for him. He tried destroying this bed the moment he saw it but good thing it's very durable (he managed to take the tag off though). Now he loves it!" – Jonah C. 
"Our 2 Silky Terriers loved the bed immediately and the younger one snuggled in for a nap literally within 10 minutes. We love that we can have both our dogs' names incorporated into the design as well!" – Chloe W. 
"Such a great pooch pad! The fabric is still supple even though waterproof and its beautiful vibrant colours suit our decor brilliantly! Super happy." – Jodie C.
"​​I bought a medium size for my Staffy and it is a super generous size, she loves it! So cute that it has her name." – Kim.
Starts at 60 readers can enjoy an extra 15% off when entering the code Fuzz15 at checkout.