And the best part is, they are Australian-made, ensuring the best quality and craftsmanship to show your pet some love. 
Custom dog beds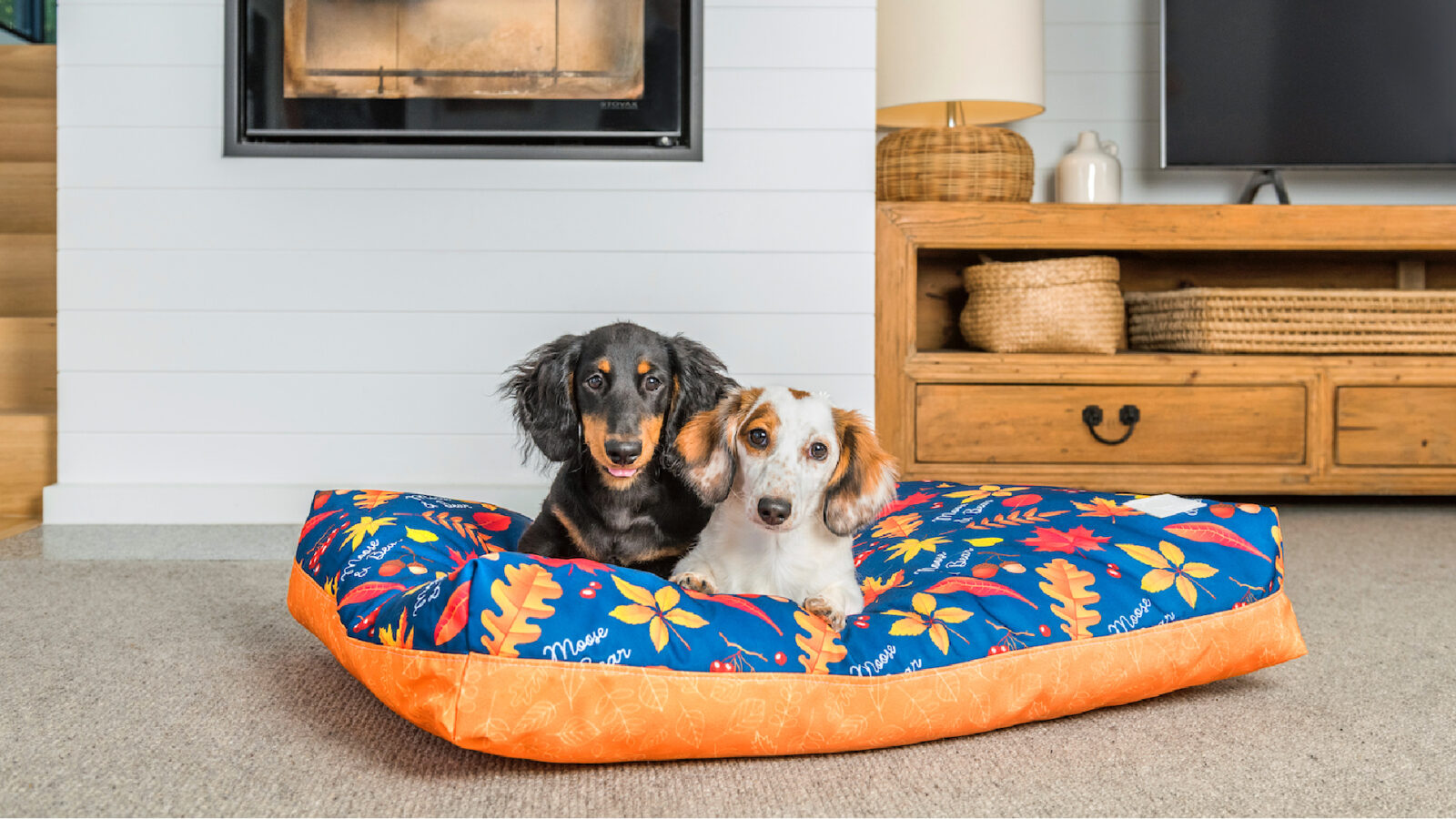 Each bed is proudly designed, printed, and sewn with care right here in Australia and prioritizes not only aesthetics but durability, ensuring that the beds are made to be loved and enjoyed for a long time.
With cushioning made from recycled PET infill, these beds are designed to be worn in, meaning they get more and more comfortable with time. Add the convenience of a removable cover, which allows for effortless machine-washing, these beds keep both your home and your furry friend's sleeping space fresh and clean.
Our beloved pets come in all shapes and sizes, and these dog beds are made to accommodate each individual pooch of various breeds. Whether you have a tiny chihuahua, a rambunctious beagle, or a gentle giant like a mastiff, these beds are the perfect snuggly cushion to suit their needs.
Choose your own style
Created to cater to every aesthetic preference, these personalised beds are sure to get tails wagging.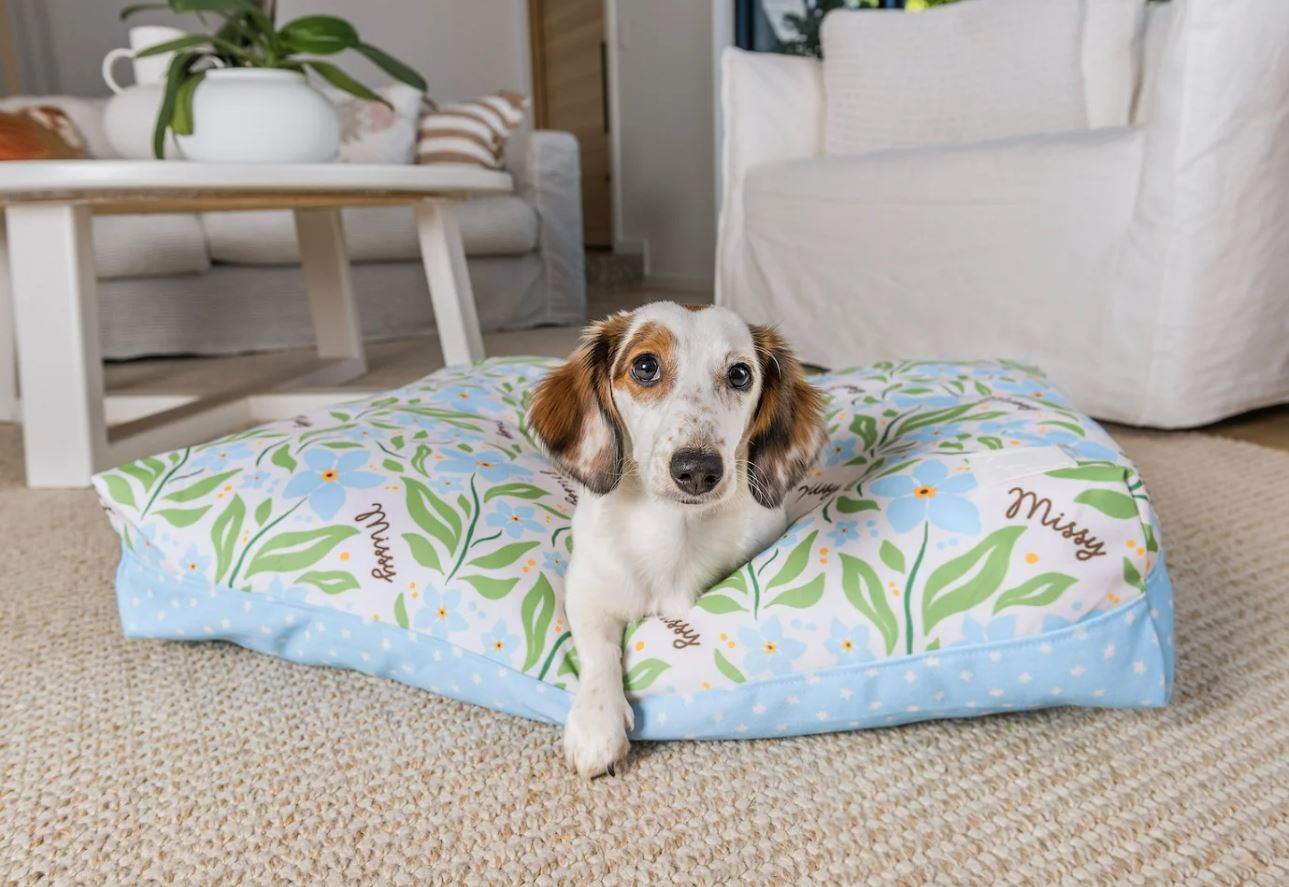 Select from a broad range of designs that cater to people with either subtle tastes or those seeking a stand-out piece for your home.
The collection ranges from stylish animal prints and dog breed motifs to gorgeous floral designs and even representations of your favourite place or thing!
Alternatively, you can opt for a minimalist yet charming gender-based design that perfectly reflects your pooch.
Uniquely personalised treats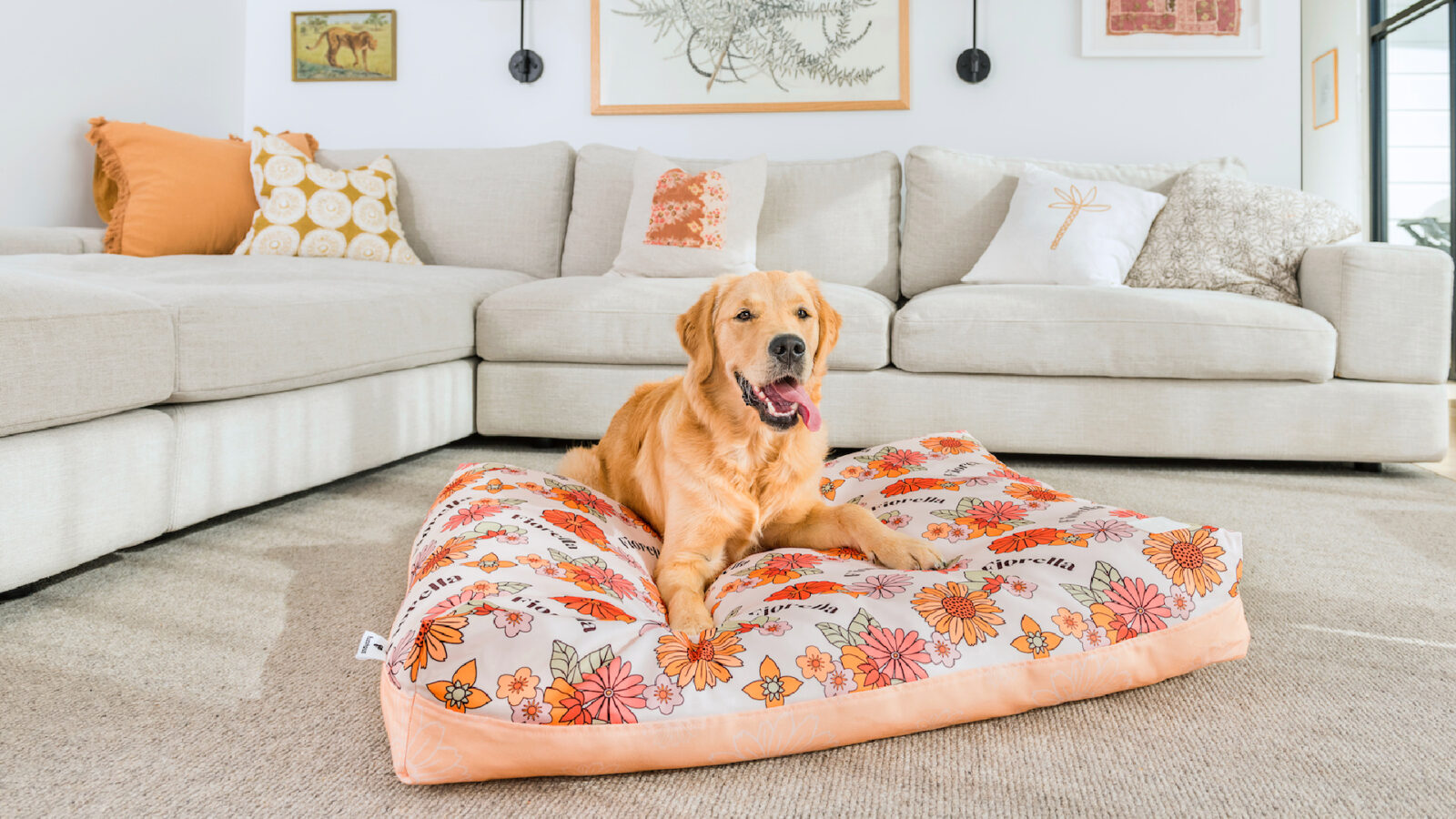 Celebrate your four-legged friends' uniqueness by adding their name to their sleeping space, a feature that sets these beds apart and creates a truly special, personalised haven of comfort for your pooch.
But the personalised fun doesn't stop there, these delightfully designed beds are also available as towels and blankets – allowing you to give your pooch the perfect snuggly set. 
And with it being the middle of winter, there's no better time to give your furry friend a snug bed and blanket to keep them warm all season. Better yet, Starts at 60 readers can enjoy an extra 15% off when entering the code Fuzz15 at checkout.
There's no need to settle for boring when it comes to your pet, gone are the days of common beds that lack individuality. Simply choose your preferred design, add their name, and within seven days your pup will be snoozing on the comfiest custom-made bed there is. 
IMPORTANT INFO We write about products and services we think you might like and may receive payment if you click on the links in this article or go on to make a purchase.