Starts at 60 and Uber, Australia's most trusted ride-sharing service, have teamed up to create an exclusive offer just for Starts at 60's community members – $20 off your first Uber ride! But if you haven't used Uber before, you might be wondering how it works. That's why we asked some of our amazing community bloggers to use Uber for the first time and report back on their experience. Lyn Fletcher's Uber ride ended up being longer than she expected – for the right reasons. 
I've been a driver since I was 18 and am a great fan of public transport, especially given that in Sydney I can travel anywhere for $2.50 with my Seniors Card. 
I've occasionally used taxis when travelling to the airport or back from an event where I've had a few drinks, the weather is awful or it's very late. And I had a regular taxi driver, George, who I used for business trips. 
But I realise as I'm getting older, I may need some other means to get around for appointments, doctors' visits and keeping up with my social life. I've also not always felt safe, just picking up any old taxi on the street, especially as a woman travelling alone. 
Getting a taxi off the street or ringing one of those infernal call centres or automated systems doesn't inspire me with confidence a lot of the time, so I thought I'd give Uber a try. 
How Uber works
Uber is similar to a taxi service, but it's private, individual drivers (who are checked and registered) with the Uber business and who are taking you to your destination in their own cars. 
There's no meter – instead, you are given an estimate of your fare when you book or schedule a ride and it's usually cheaper than a taxi. You use Uber via an application on your smartphone or tablet and you are kept informed every step of the way — from booking and pick-up through to ride completion and receipt. 
Uber works by being linked to your credit card or PayPal account, so there's no worry about having or carrying cash (and the driver can't be robbed either!) so in some ways it is safer for both the passenger and driver. 
You can also buy Uber gift cards and use these to credit your account, instead of having it linked to your credit card or PayPal account. You always get a detailed receipt, so you know where the trip was from and to, which driver and car you went in (which is great in case you leave something behind) and how the cost was worked out (distance and time plus any tolls etc.). 
The Uber app is free and easy to download onto your smartphone, tablet or computer. I didn't have any trouble understanding how it works because I'm used to other apps on my phone, but there's plenty of help available if you need it. 
Once you've downloaded the app and registered with your name and  email and connected it to a method for payment, you're ready to go.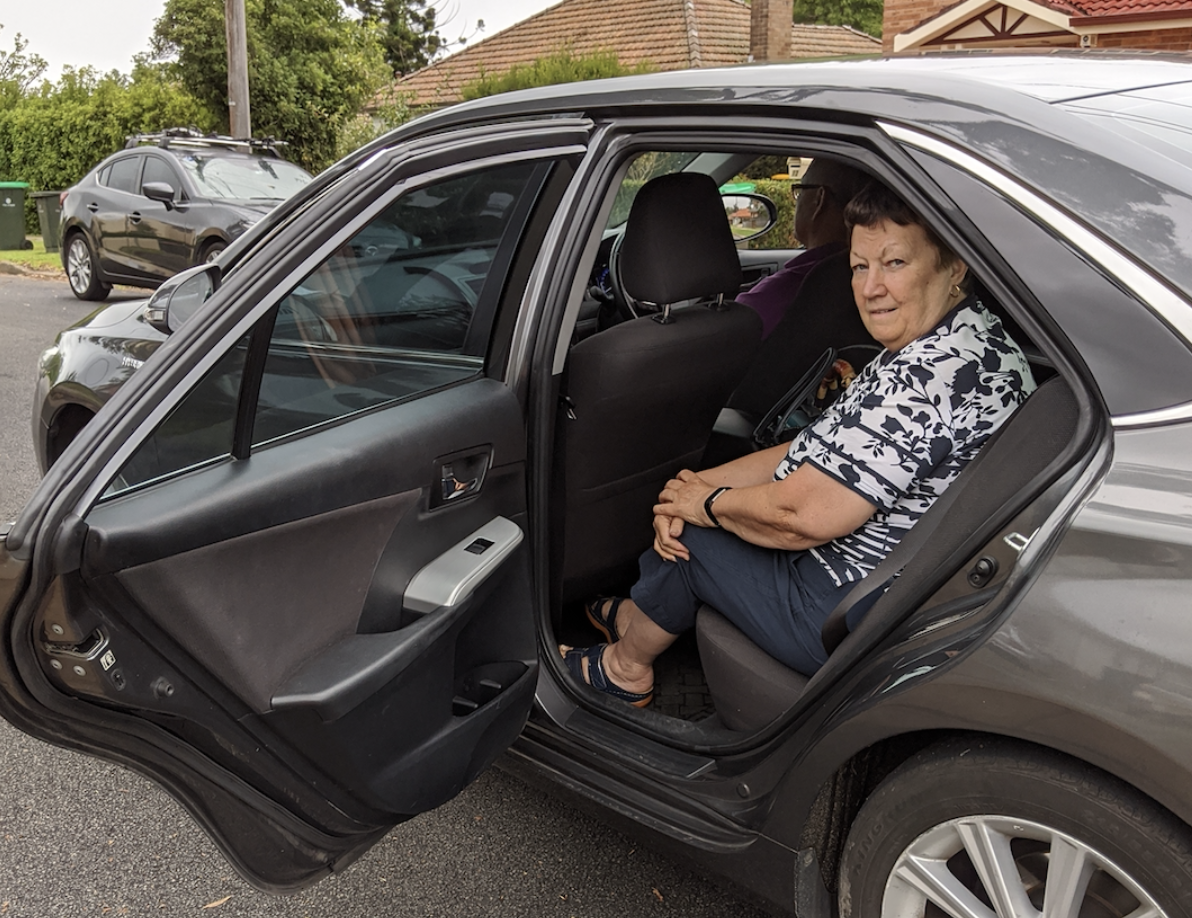 You can book a ride to pick you up straight away or schedule it for a time (again, great when you need or want to plan). You can plug in your home address to make it easier to book trips to or from home and set addresses that you go to regularly. 
The Uber app or your email is then used to communicate with you, including for confirming that you've scheduled a ride or letting you know what type of car that will pick you up, which includes details such as the registration number (another thing that's great for those of us who don't know all of the makes and models of cars) and the driver's name.