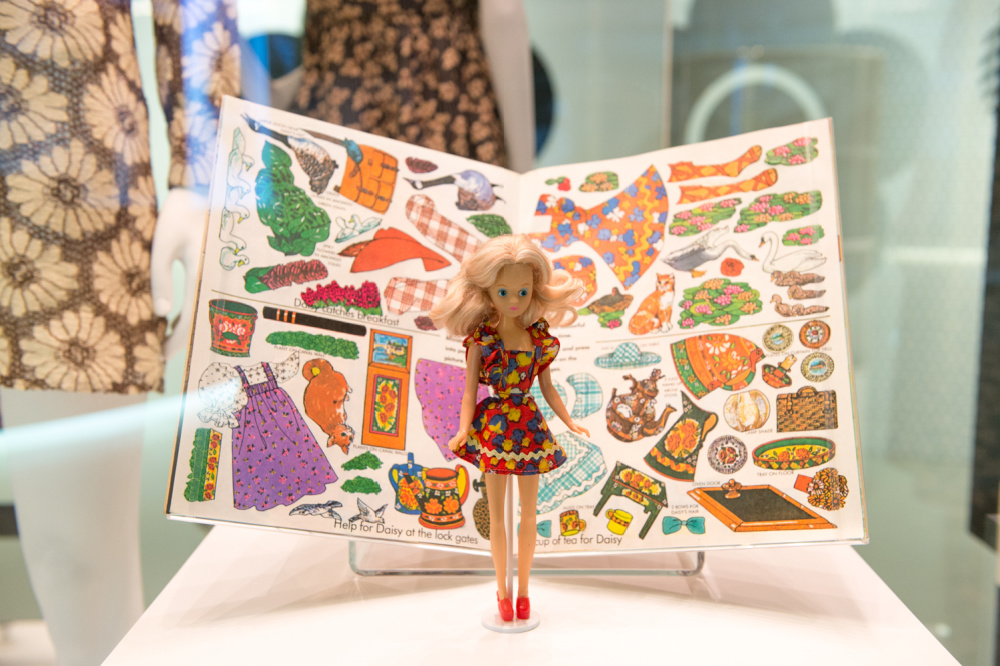 Quant personified the energy and fun of swinging London and was a powerful role model for the working woman. Challenging conventions, she popularised the mini-skirt and mini-dress, colourful tights and tailored trousers. It all attracted outrage from the older generation but ultimately became an international symbol of London's youthful look and of women's liberation – encouraging a new age of feminism.
Quant's experimental shop, Bazaar, opened on King's Road in Chelsea in 1955 and provided a showcase for her designs. Inspiring young women to rebel against the traditional styles worn by their mothers and grandmothers, Quant soon grew her tiny boutique into an international brand.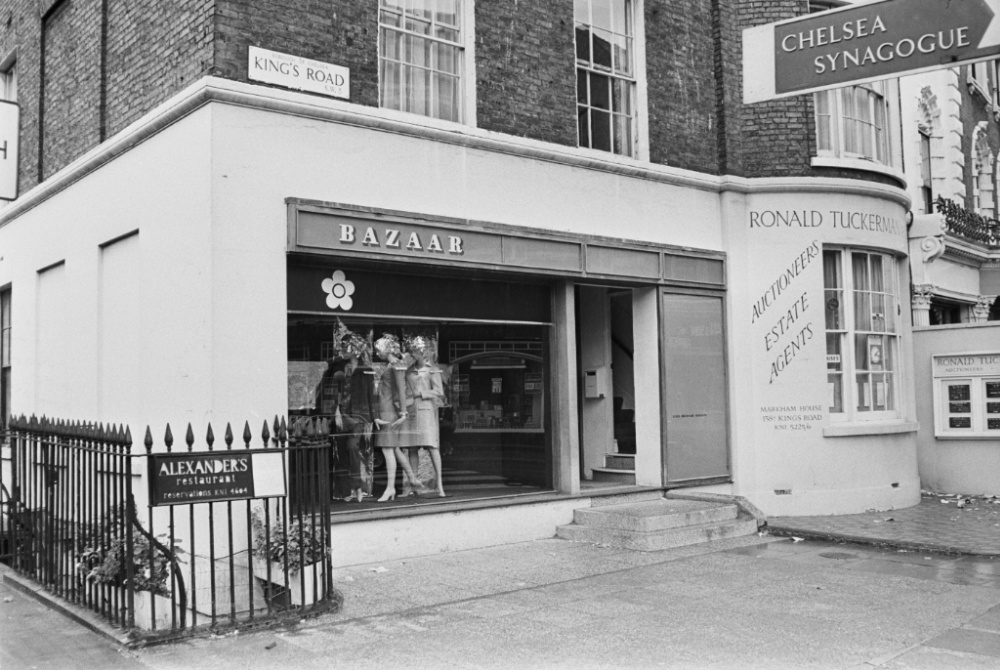 Quant boldly capitalised on the opportunities presented by the international demand for British fashion. Her wholesale company, Mary Quant's Ginger Group, established in 1963, saw her designs sold in British department stores and equivalent retailers in Australia, America, Canada and Europe. Australian women browsed Quant's designs in Myer and Georges in Melbourne, Mark Foy's in Sydney and FitzGerald's in Hobart.
Later, home dressmakers were able to make their own Mary Quant designs when Quant signed a deal with Butterick Patterns. Costing little more than a copy of Vogue magazine, the sewing patterns made it possible to stitch Quant's shift dresses in either cheap-and-cheerful or luxury fabrics, depending on taste and budget. For home knitters, Quant designed patterns for skinny jumpers and socks to promote Courtelle, an acrylic yarn produced by textile company Courtaulds. Later, she produced a range of Crimplene dressmaking fabrics with company ICI. Such high-profile collaborations ensured Quant targeted more consumers, while enabling traditional manufacturers to keep their products relevant.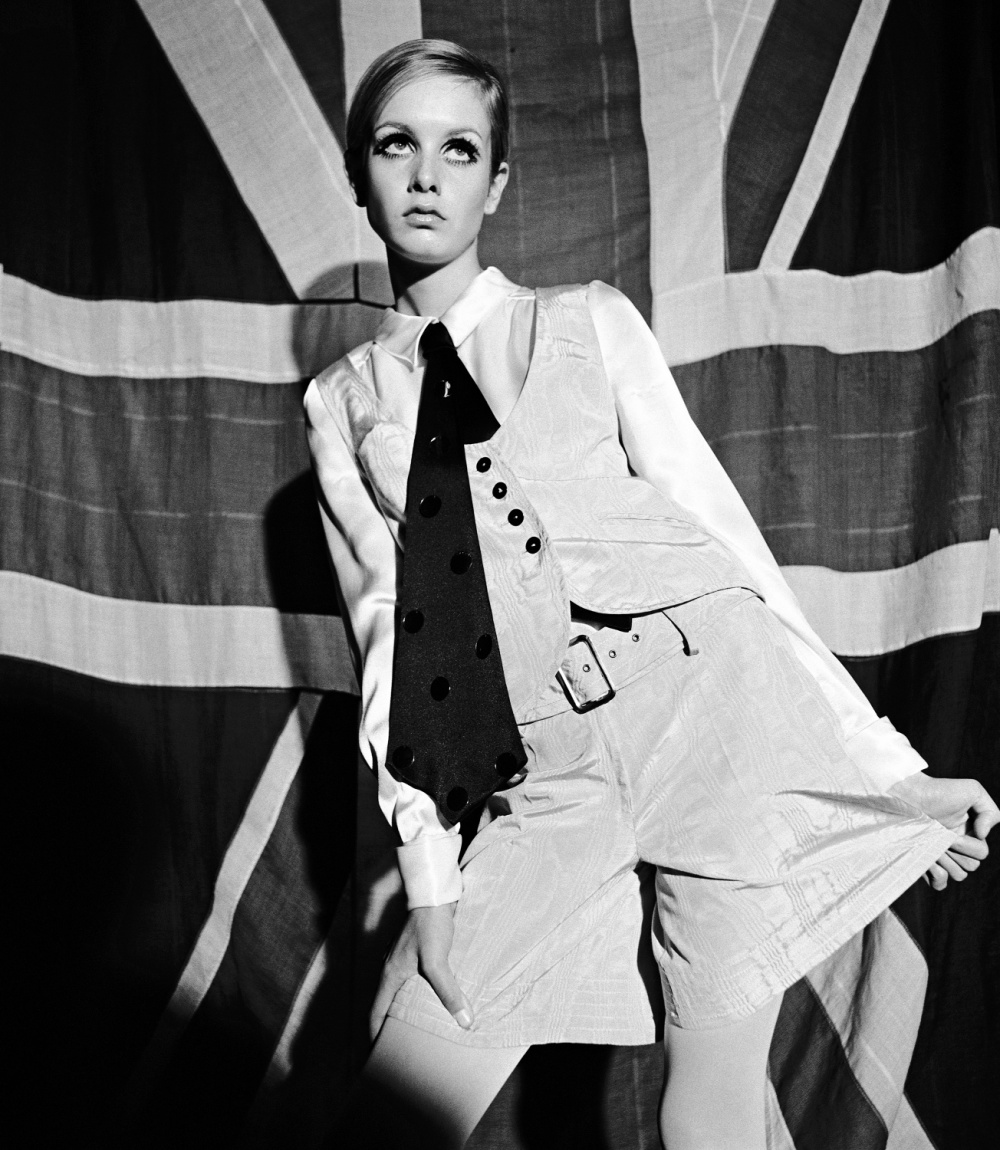 Quant quickly became the woman who made fashion less exclusive and more accessible to a new generation. "Snobbery has gone out of fashion," Quant confirmed in 1966. "The whole point is to make fashionable clothes available to everyone."
Quant applied her radical approach to cosmetics. With monochrome, plastic packaging — unmistakably emblazoned with the daisy motif — easy-to-follow instructions and amusing advertising campaigns, the range took her modern 'London' look to fans around the world. 'Starkers' formed the base of the 'barely there' look, which followed the principle of shading and highlighting to enhance features, while emphasising eyes, lashes and pale lips. The range was far removed from the heavy, pancake make-up popular before the 1960s, and was featured in The Australian Women's Weekly and Dolly magazines here in Australia.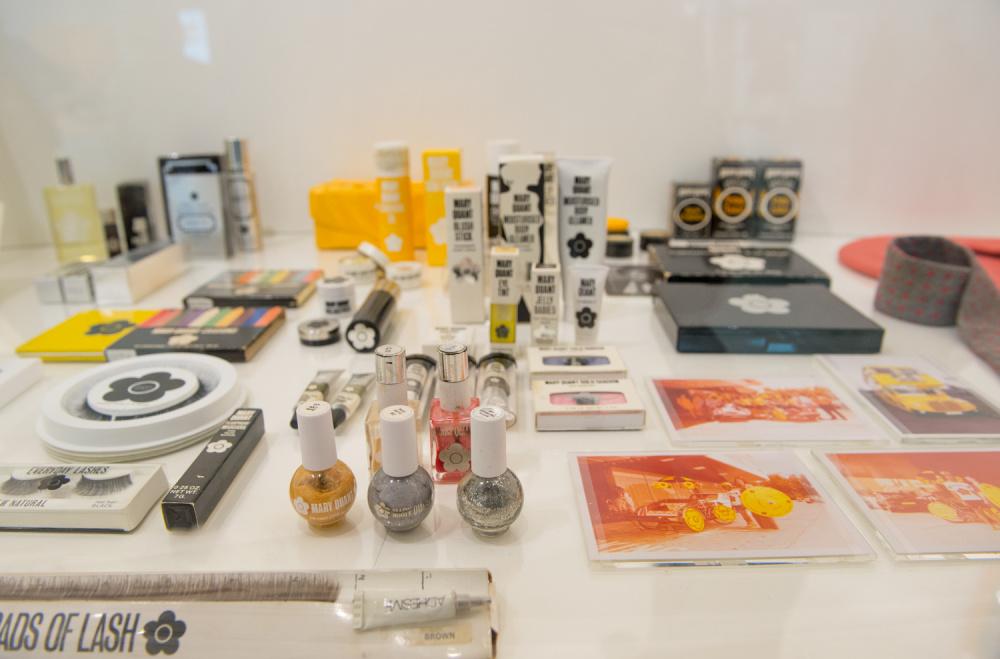 Ahead of her time in marketing and promotion, Quant herself was the embodiment of the label. Her distinctive, photogenic style and playful energy made her the ultimate ambassador for the brand. From small boutique to international label, Quant revolutionised fashion with energy, flair and rebellion.